I'd been looking forward to Mel and Ant's wedding for some time. I had such a good time with them during their engagement shoot, that I knew, it was going to be a special day. Their wedding was at rendezvous Hotel in Skipton, basically on my door-step (which meant I had a rare lay-in) :) I started the day with Mel and her bridesmaid. I was made to feel welcome straight away and I noticed that these girls had such a strong bond, which is always lovely to see.
Here's a few from Mel and Ant's Skipton Wedding.
Oh and check out Mel's amazing dress from Ava Rose Hamilton.
Mel's hair piece, the gorgeous flowers, and button-hole pins were Mel's creation. Who thought dried flowers could look this stunning. They were one of many things made by Mel.
The first look is such a precious moment.
Mel and Ant's ceremony took place at Rendezvous Hotel, in the canal-side conservatory, just outside the market town of Skipton. The weather had been pretty dreadful in the week leading up, but the sunshine flooded through the windows on their big day.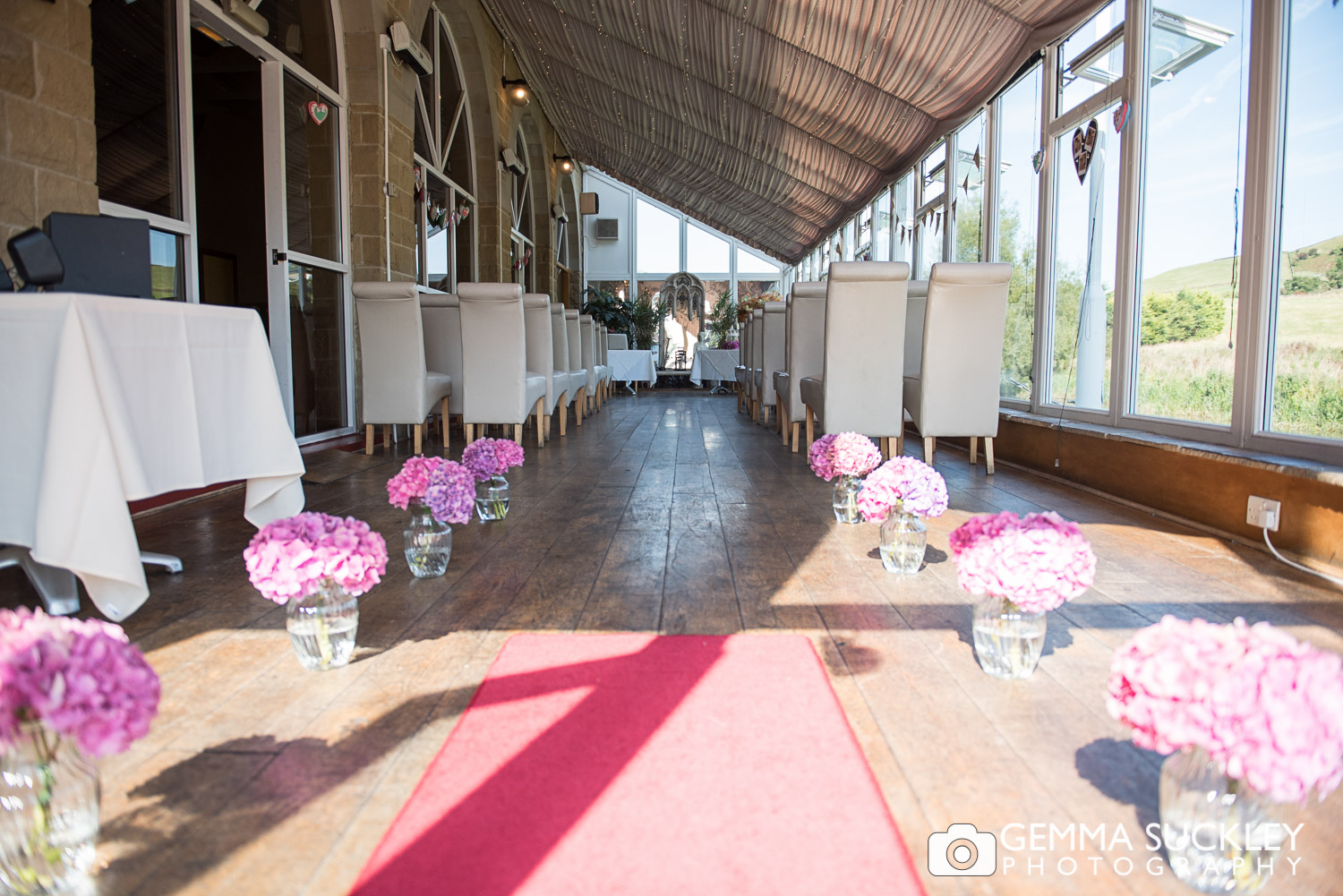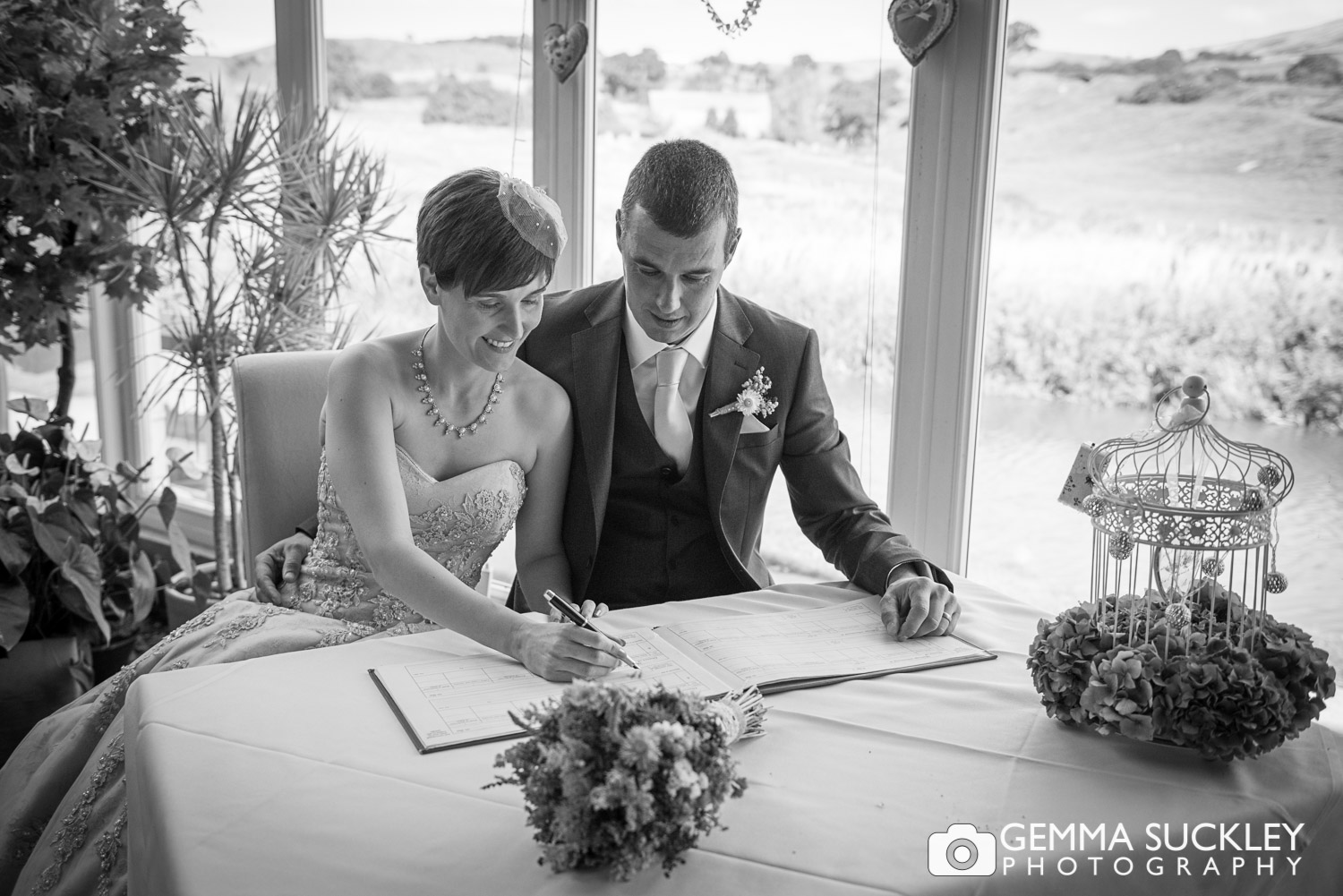 We popped out to the canal-side for photos. Living so close to Skipton, I tend to take it for granted. The rolling countryside fields and the canal, makes for a pretty backdrop.
There were plenty of well wishes and waves from people passing on the barges. I don't think they expected to see a whole gang of finely dressed wedding party on the canal-side as they passed.
I love personalised weddings. Mel and Ant had so much input on how the wedding looked, and I adore all the table detail made by Mel. An extra thumbs-up for good use of their engagement photos :)
Mel Clearly has a creative talent. If you like what you see, check out her Facebook page
As the sun went down (with a stunning sunset) more guests started arriving for the evening reception.
Mel and Ant, thank you so much for choosing me as your wedding photographer. Your day was so laid back and beautiful, I had a smashing time.
If you are looking for your own wedding photographer, head over to my contact page and drop me a message.
Thanks for stopping by :)