Let's rewind to last year when I left the chilly wind of the UK behind and flew out to the glistening water of Lake Garda in Italy. Before you go getting too jealous, this was for work. Purely for Lynsey and David's wedding abroad. Oh okay, okay, who am I kidding! I had an amazing mini break in that stunning part of the world, but first and foremost; I had the absolute pleasure of being their wedding photographer. Here's a highlight of their beautiful super hot wedding day!
As I made my way to Lynsey's hotel, the day started out as hot as the day before. I spent a lovely (if not slightly humid) morning with girls getting ready. I have to mention Lynsey's wedding dresses. Yes. Plural. Lynsey had three dresses for different sections of their wedding day, and each as gorgeous of the one before it. As bridal preparation it was was time to head up the mountains to a beautifully quaint little village overlooking the lake. I met up with David and the grooms party here before the guests arrived to the cute little church.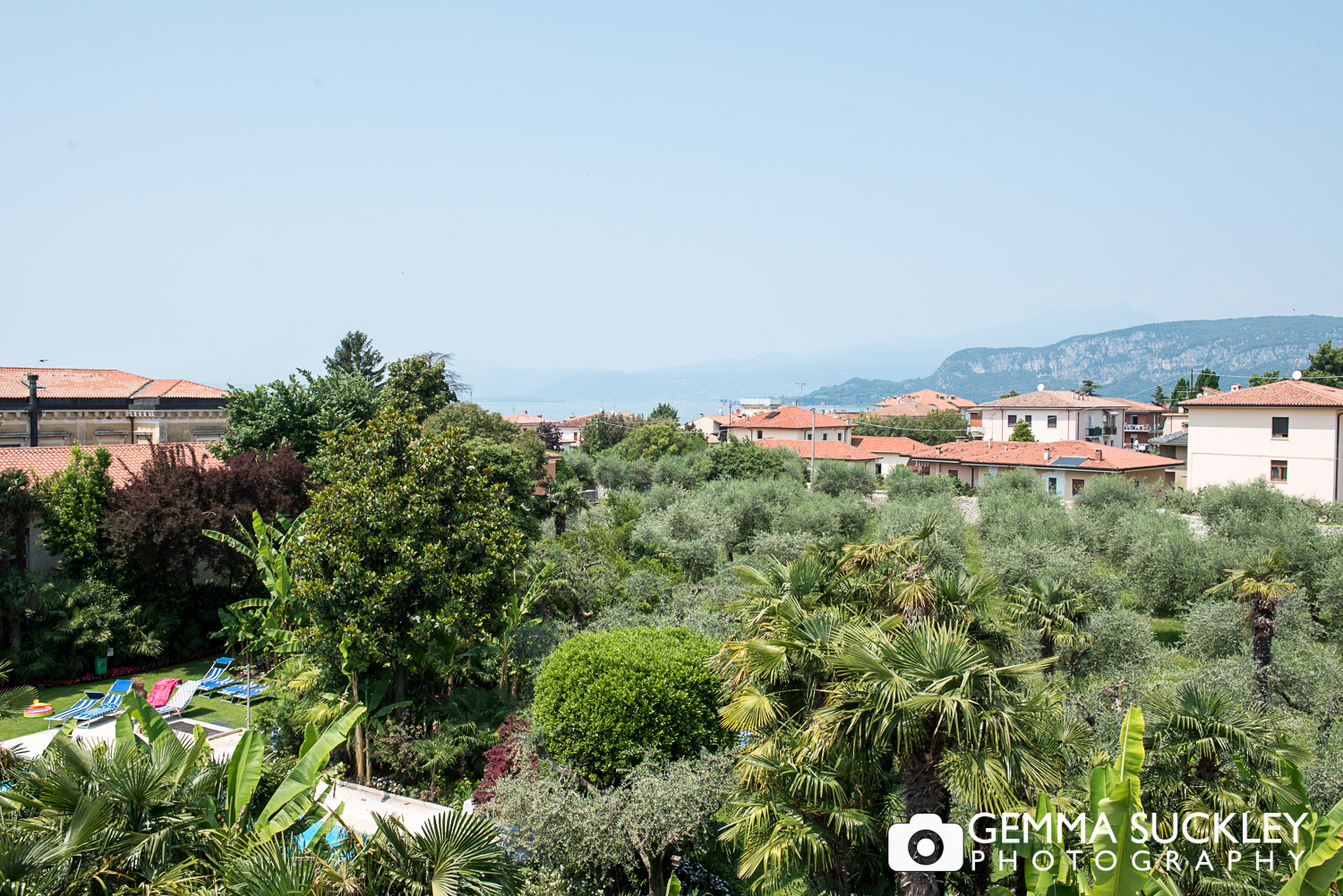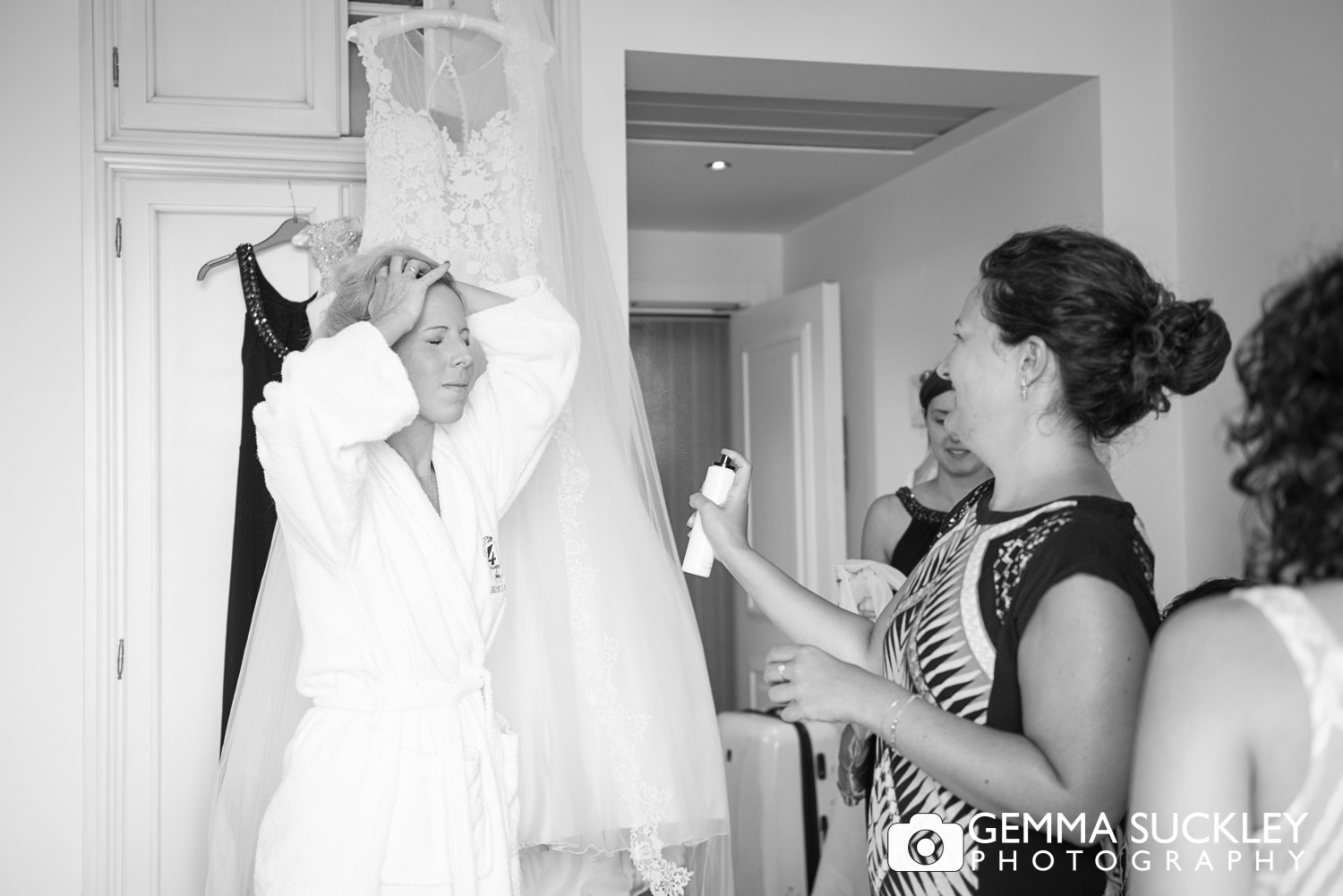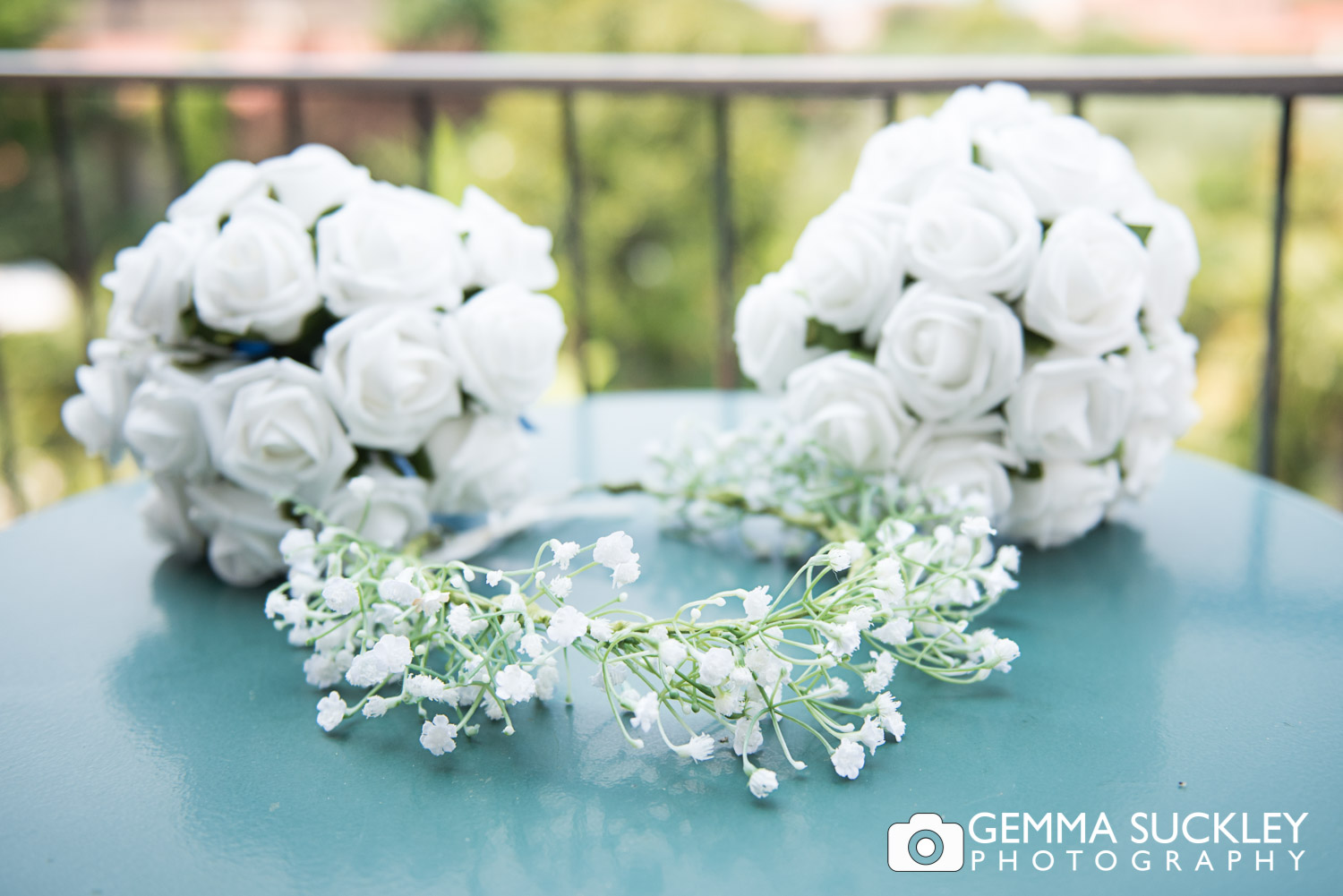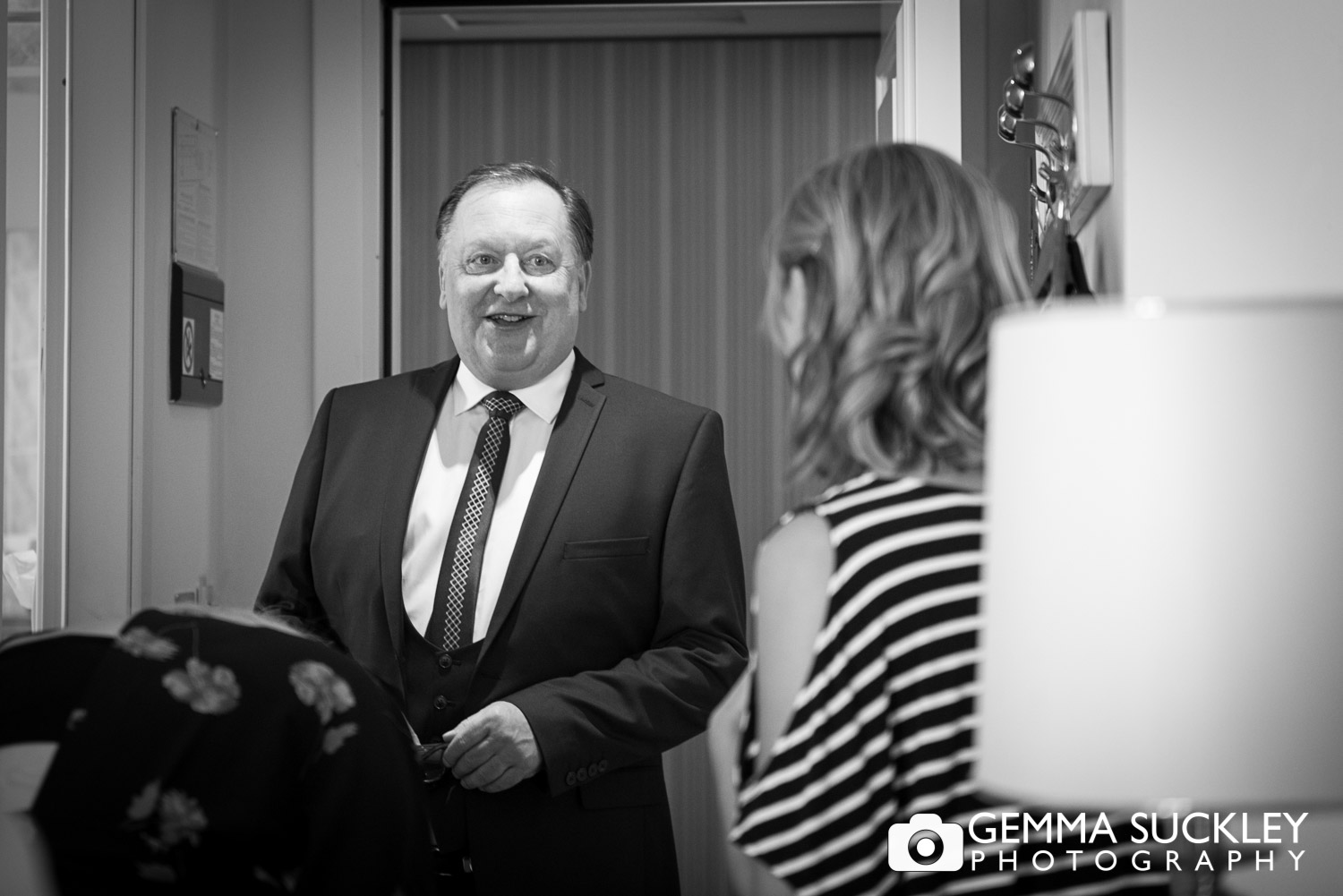 Check out that view from the church. The lake is just huge!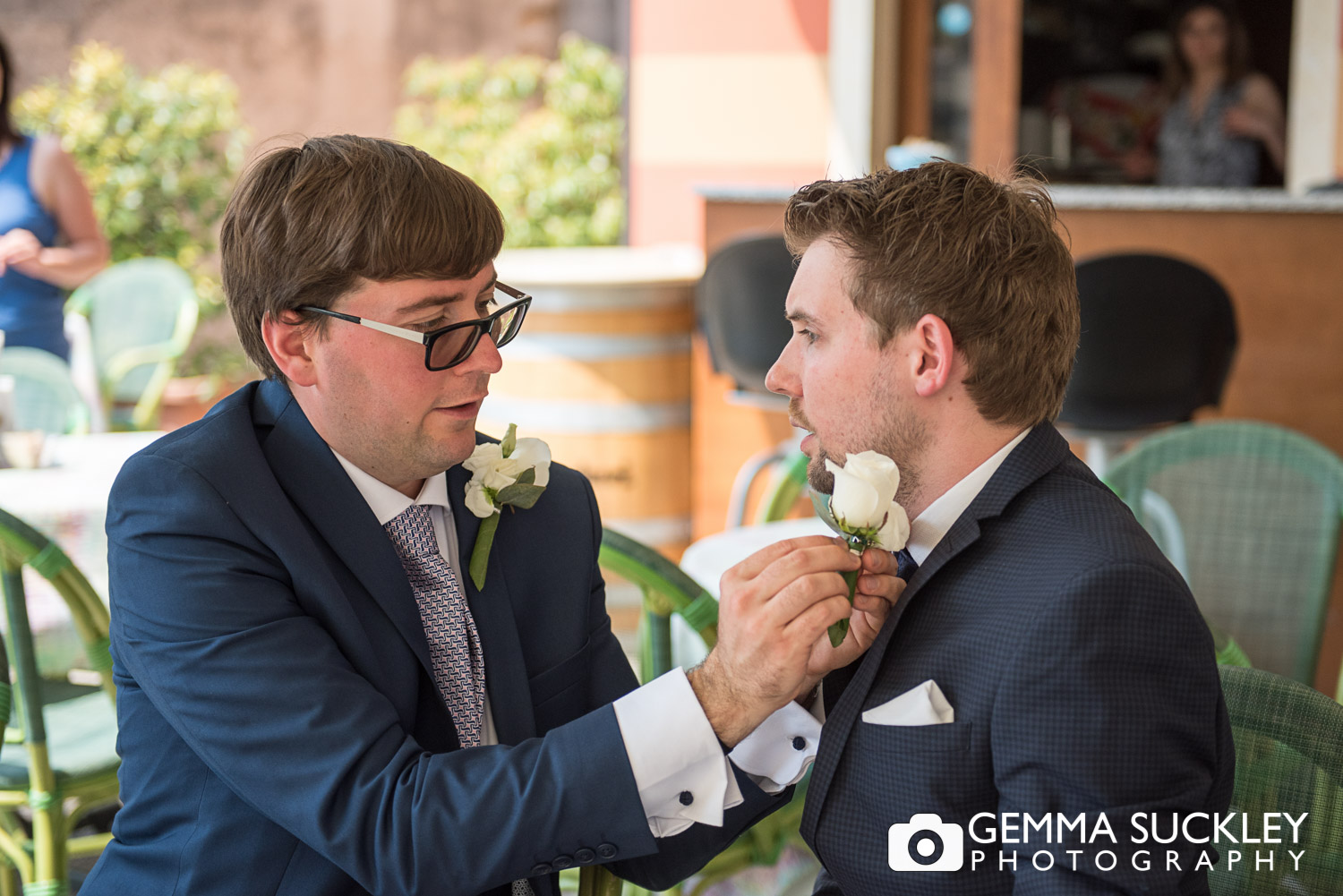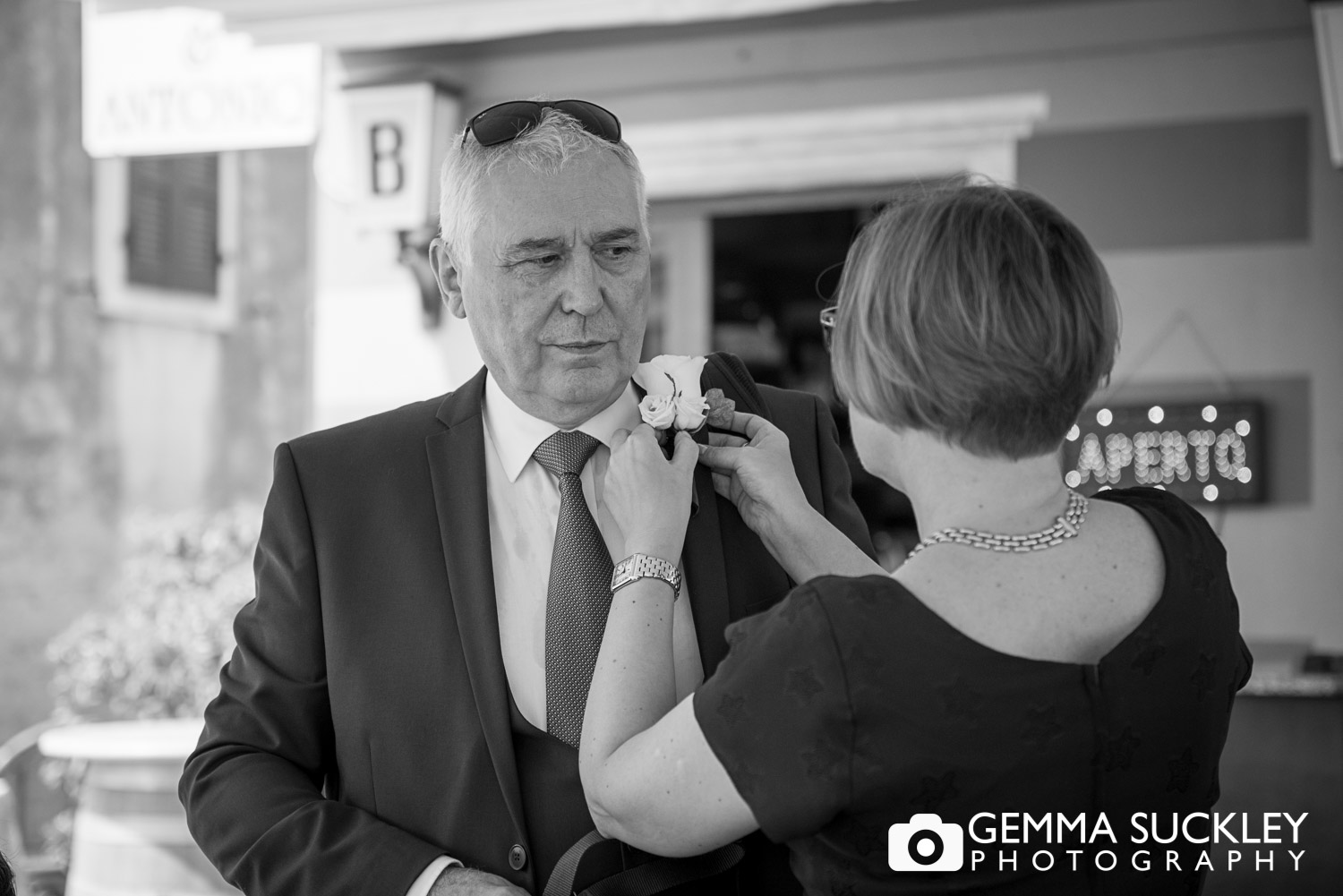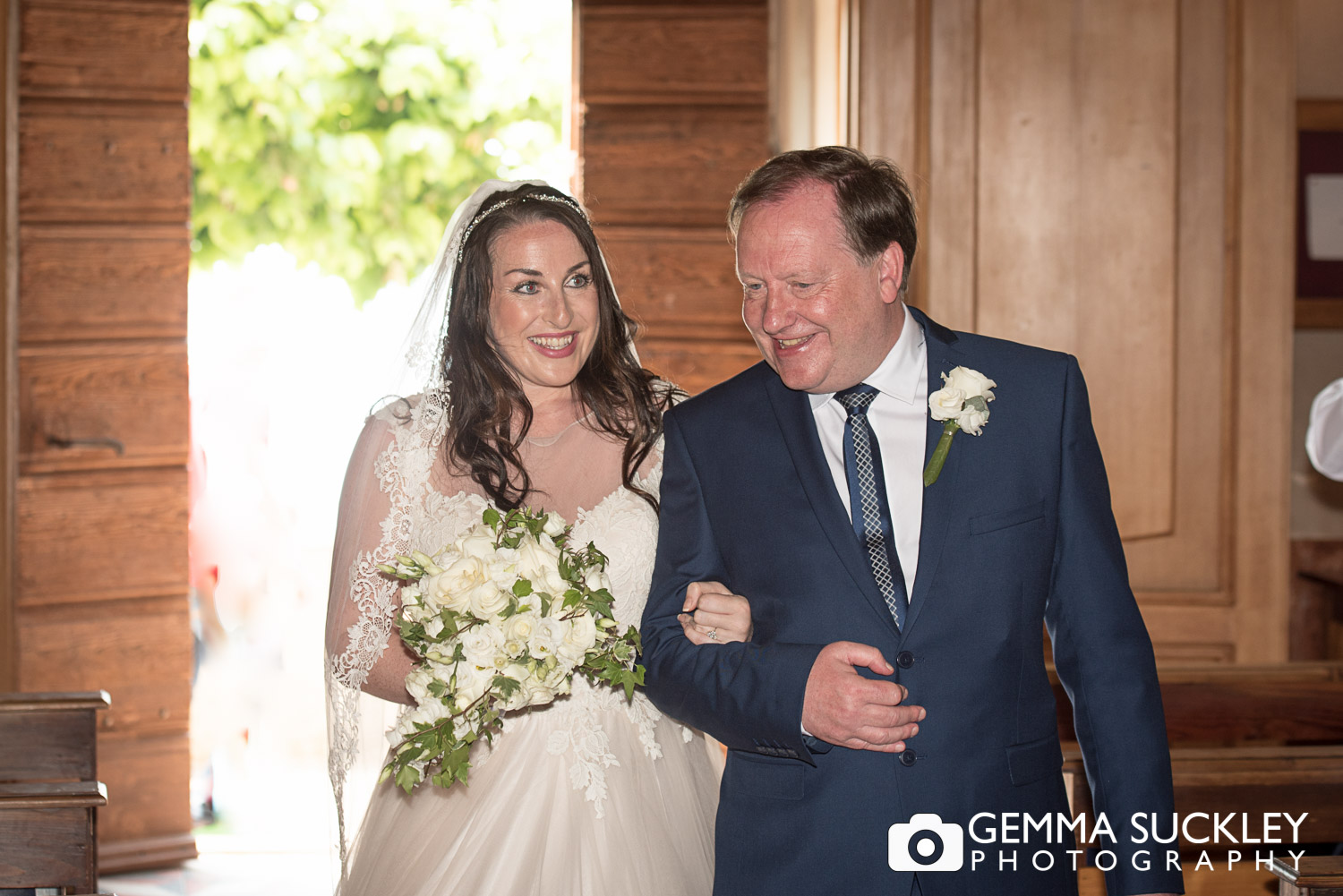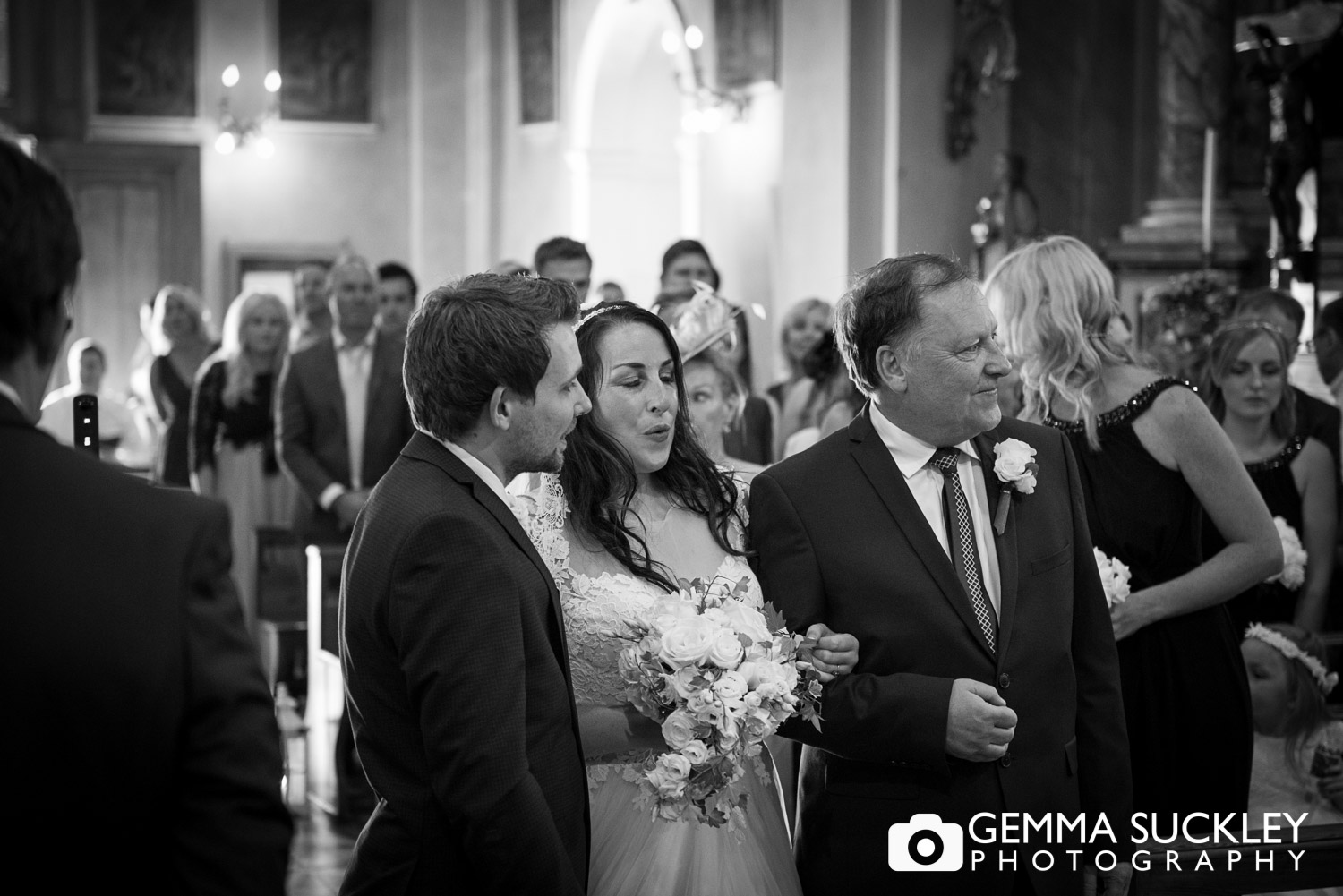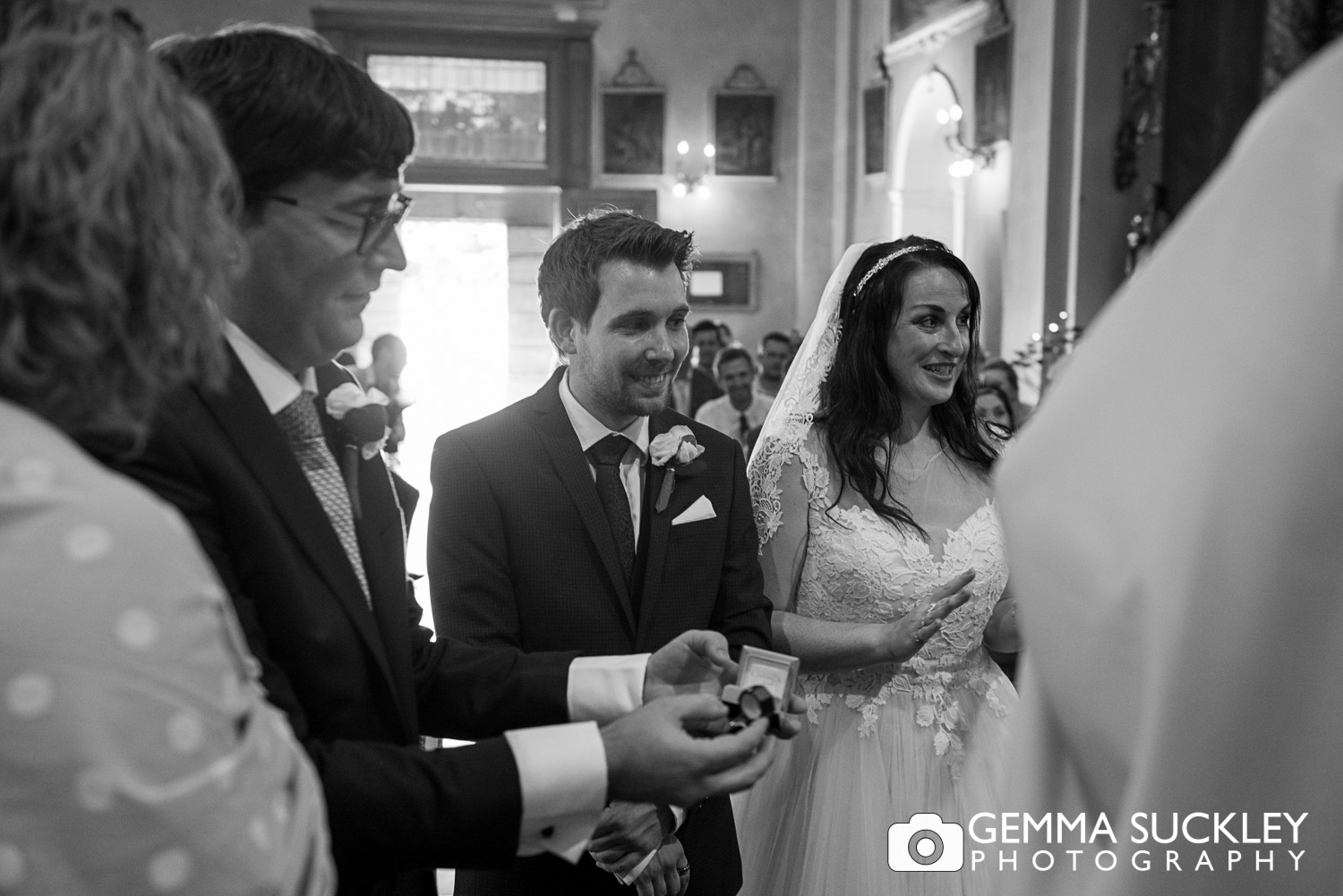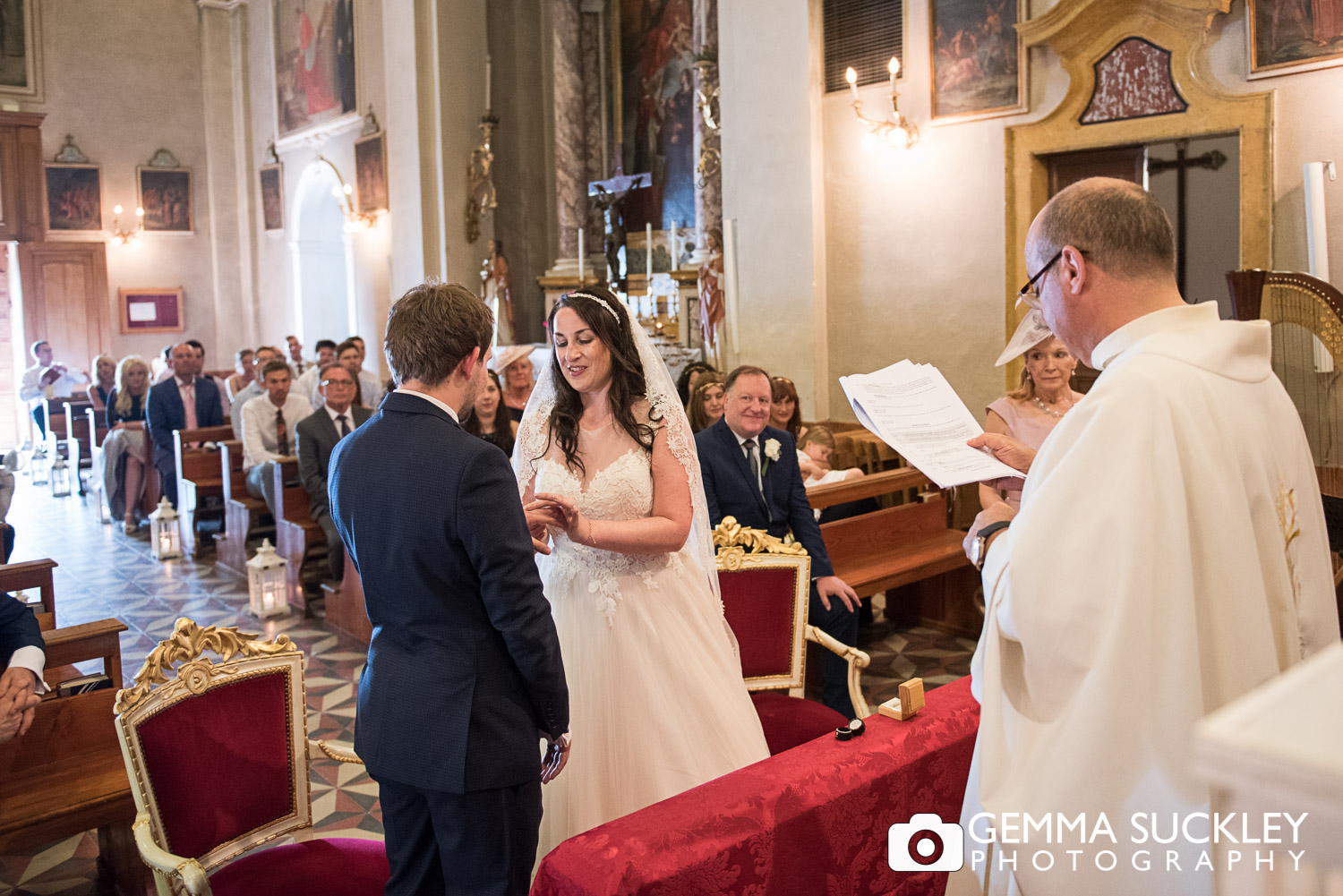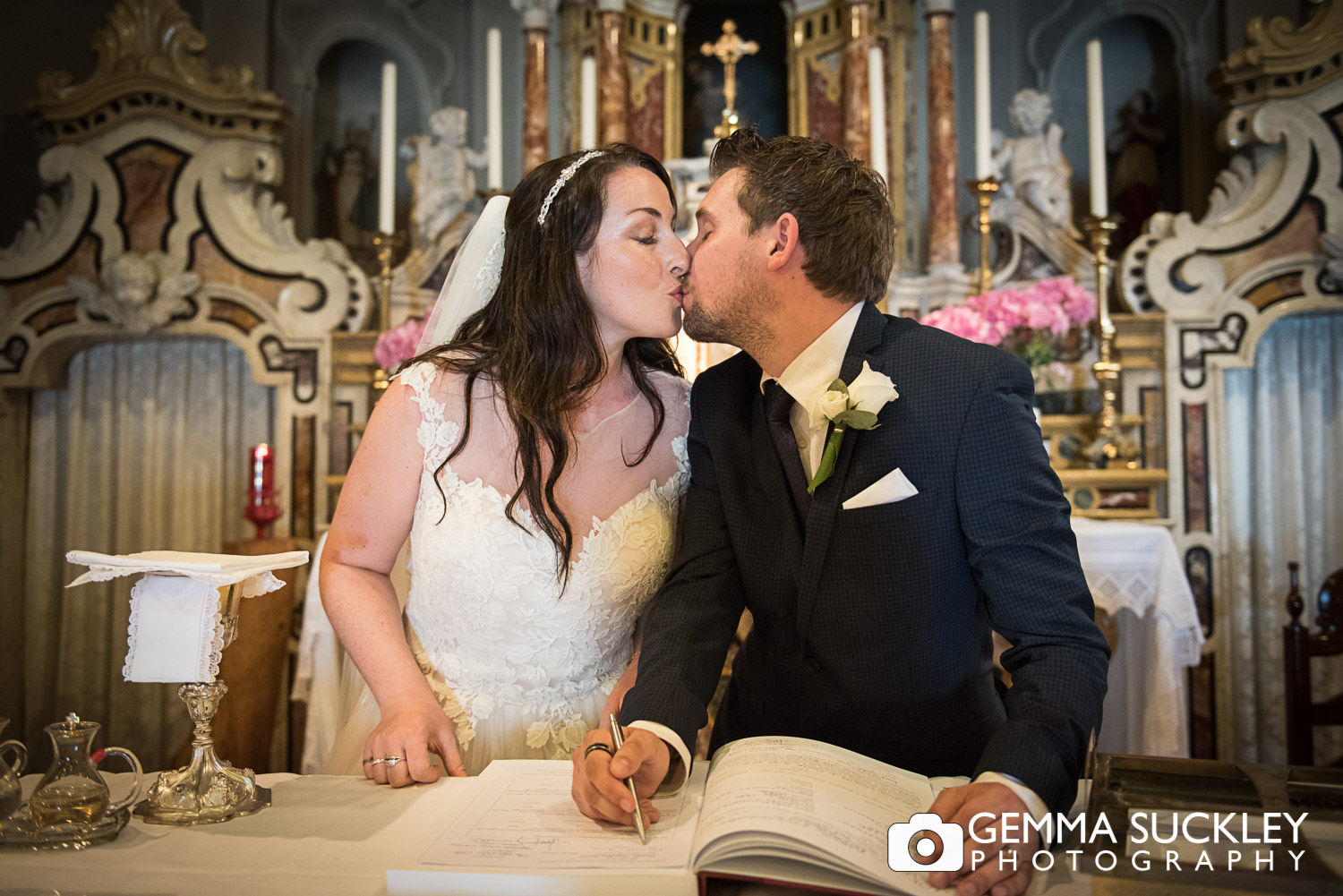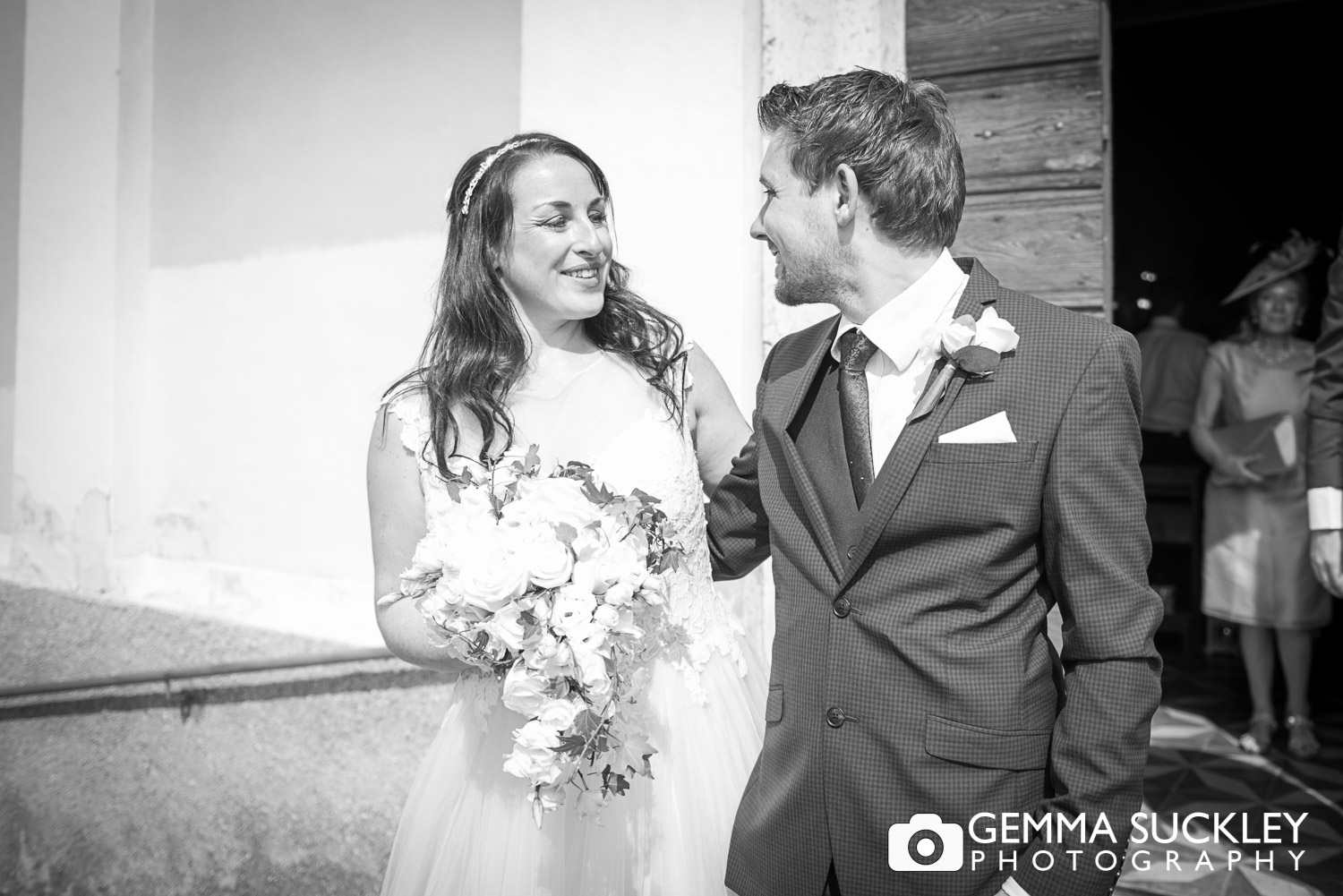 After the newly-weds tied the knot, we heading to a near by restaurant for a glass or two of bubbles and a few photos (mostly selfies taken my the priest. He was definitely a character) As the mid day heat passed, it was time for champagne, canapes and opera at the Lake side in Bardolino.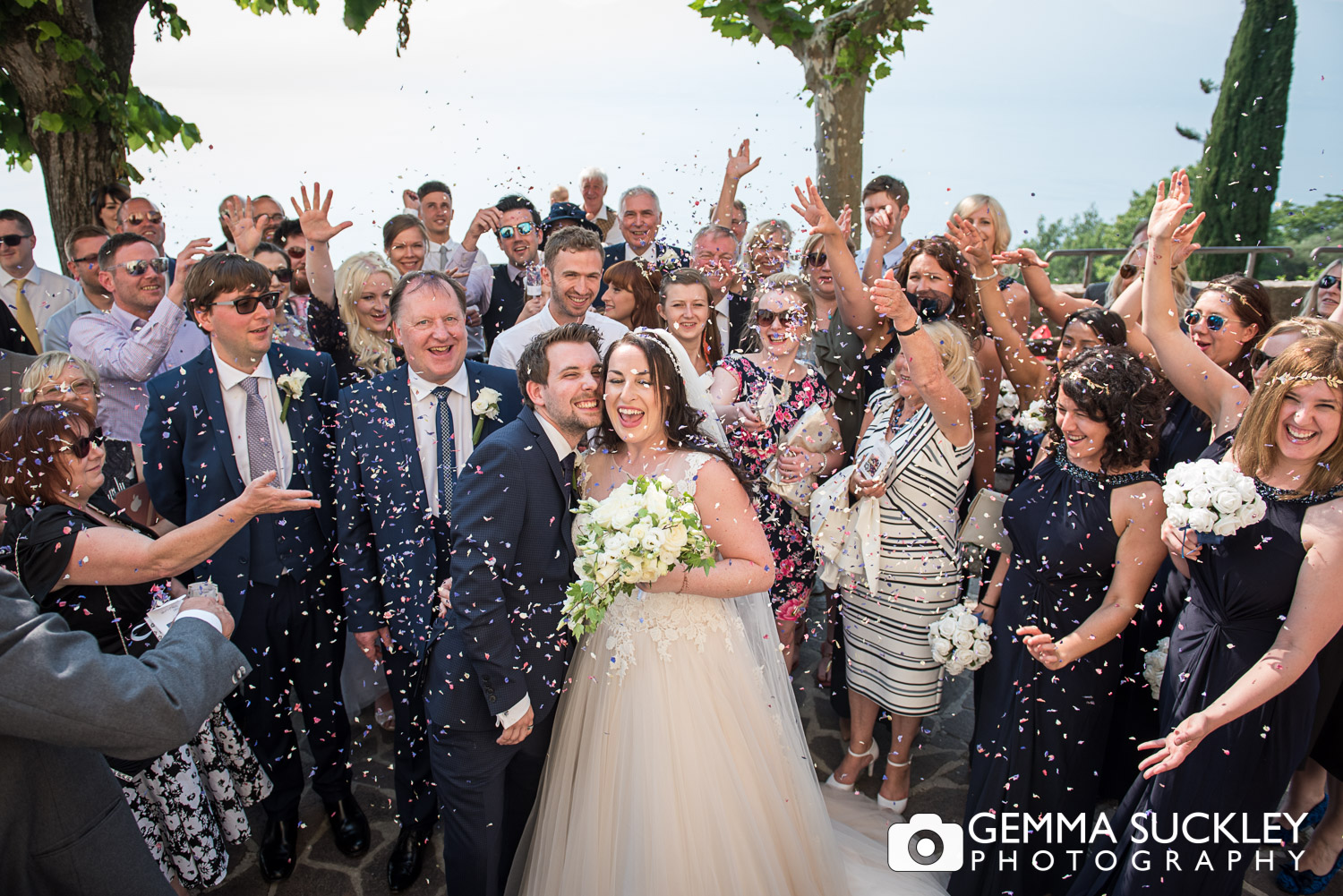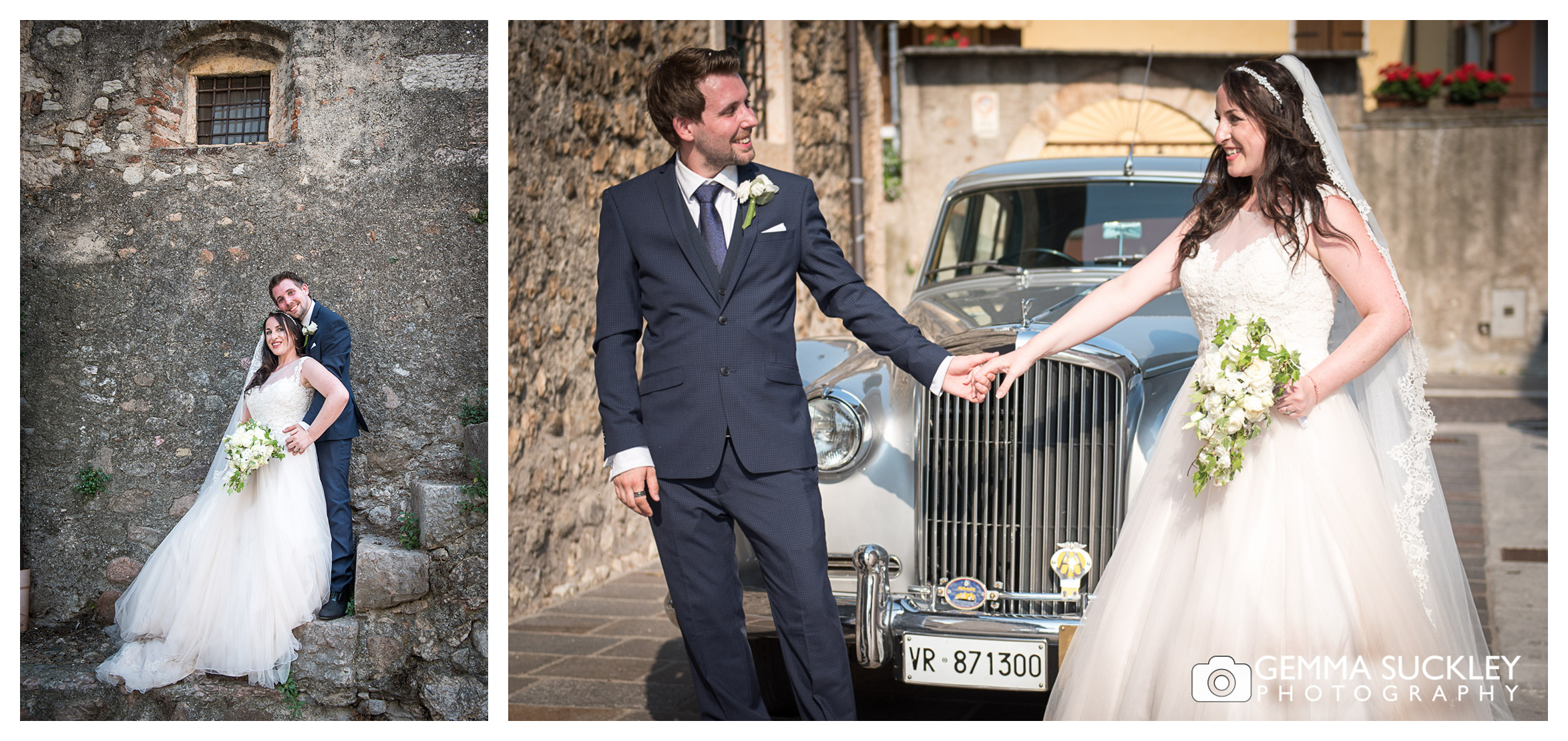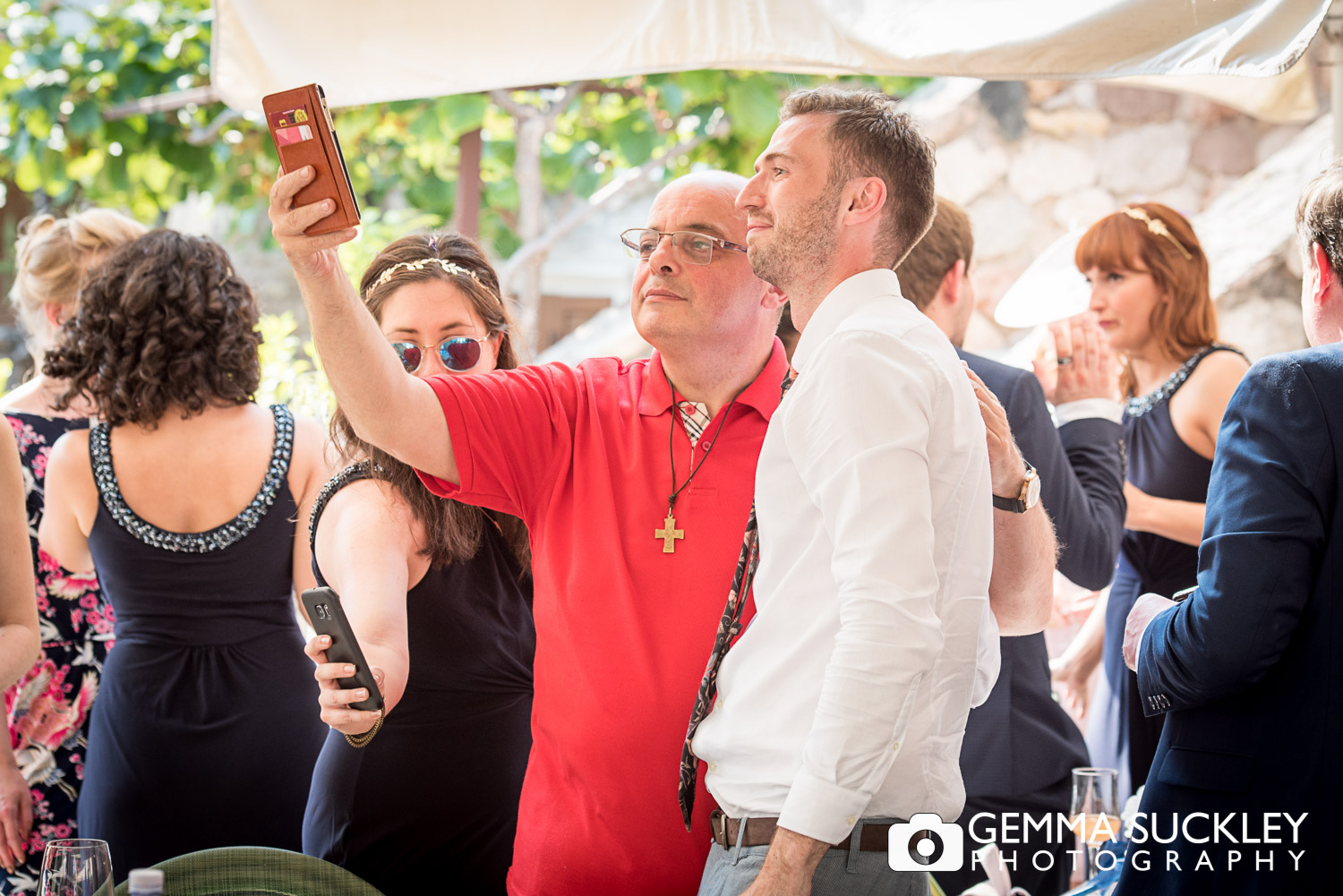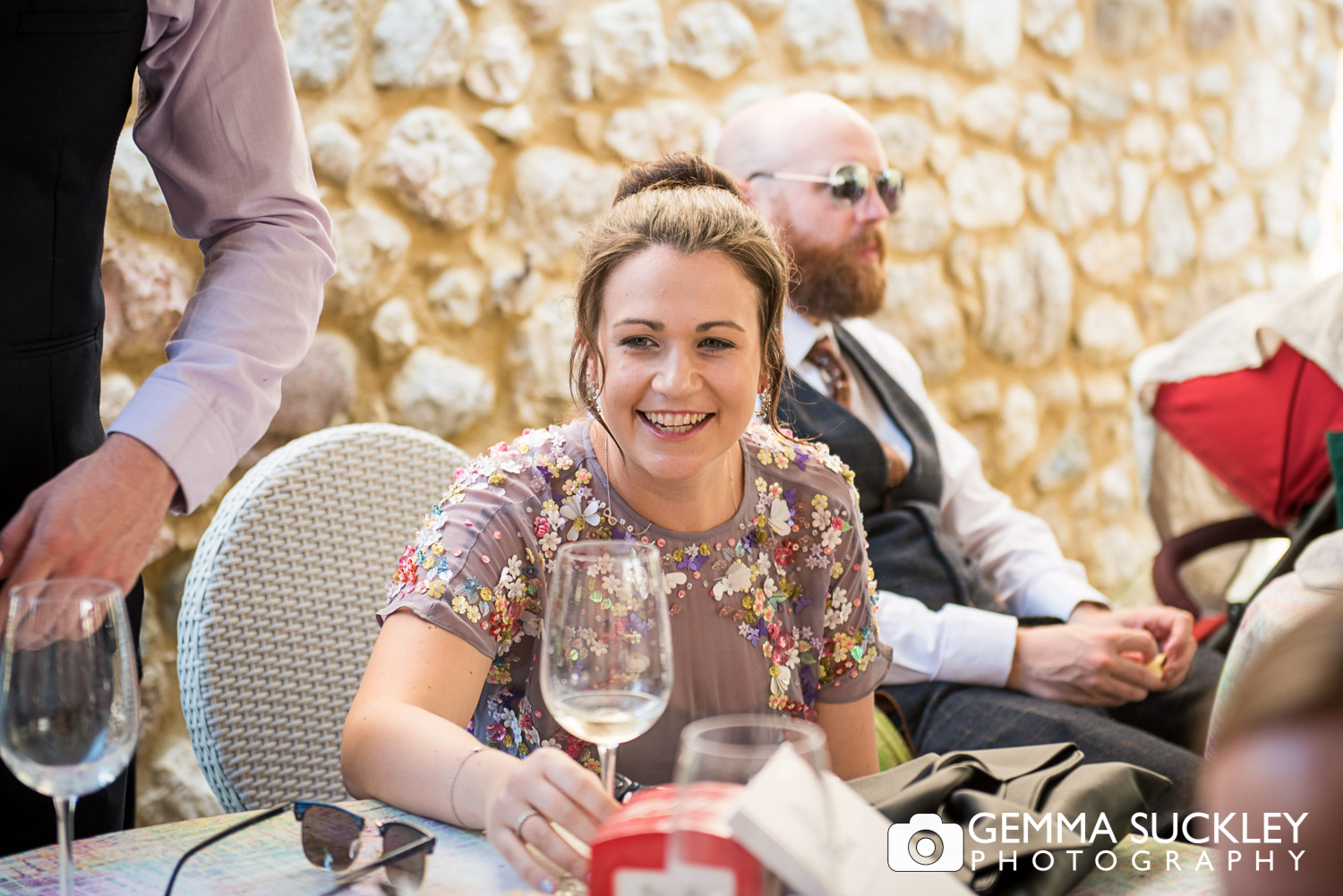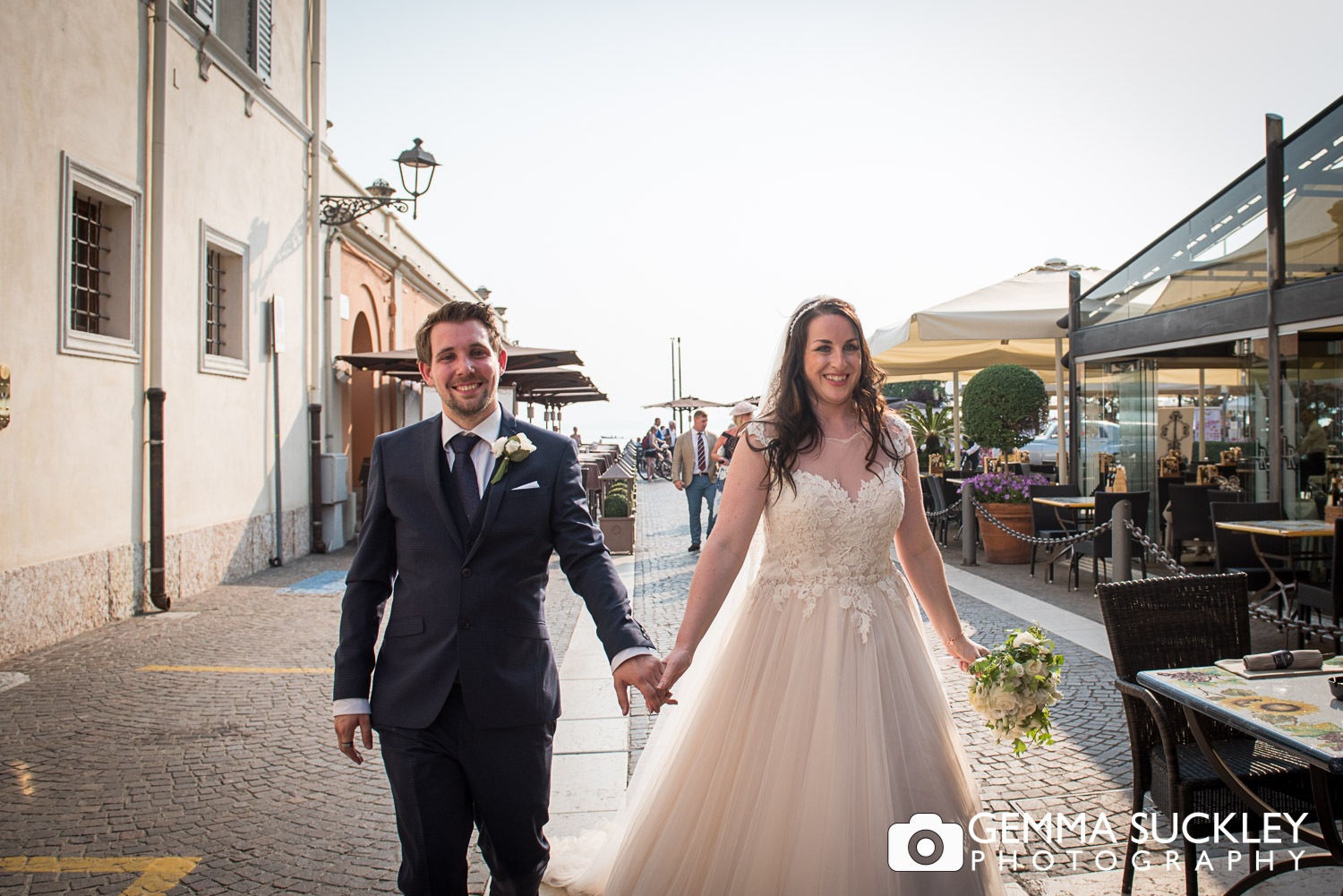 After some fantastic food and some lively speeches that had everyone laughing. (I think the father of the bride filled the role of unleashing the embarrassing stories) I spotted the most amazing sunset over the lake. We popped out for a little breather and a few photos before the wedding reception kicked off.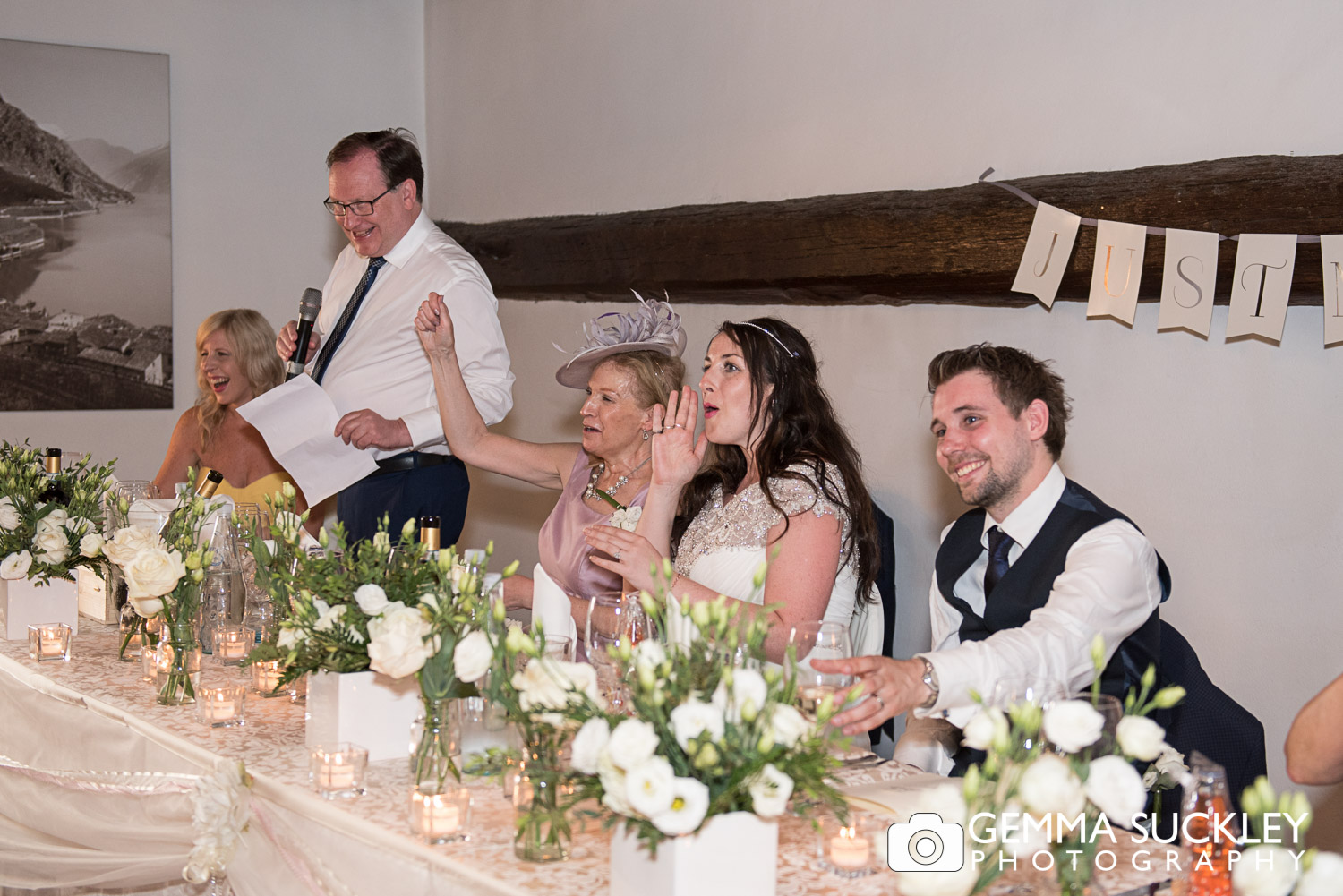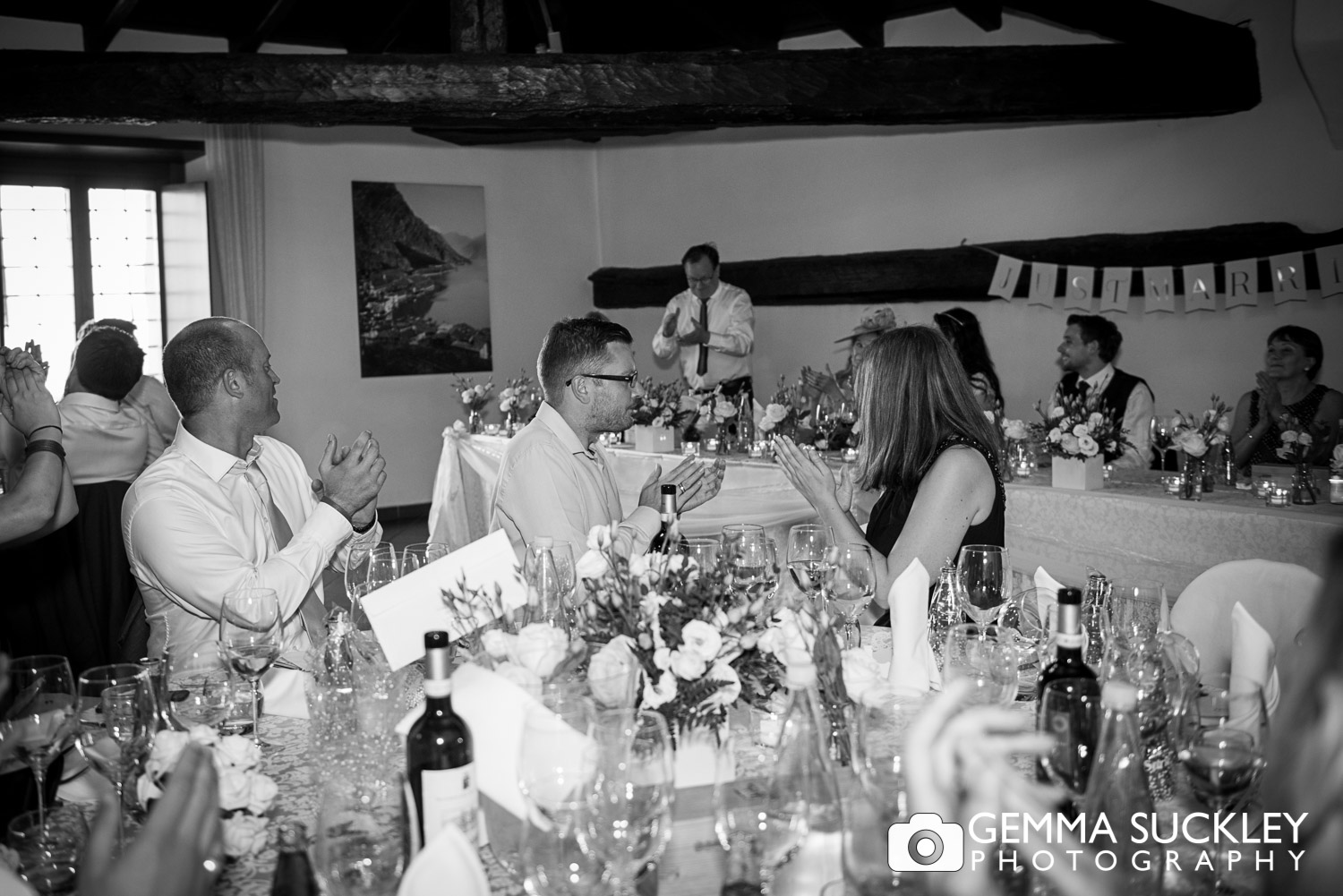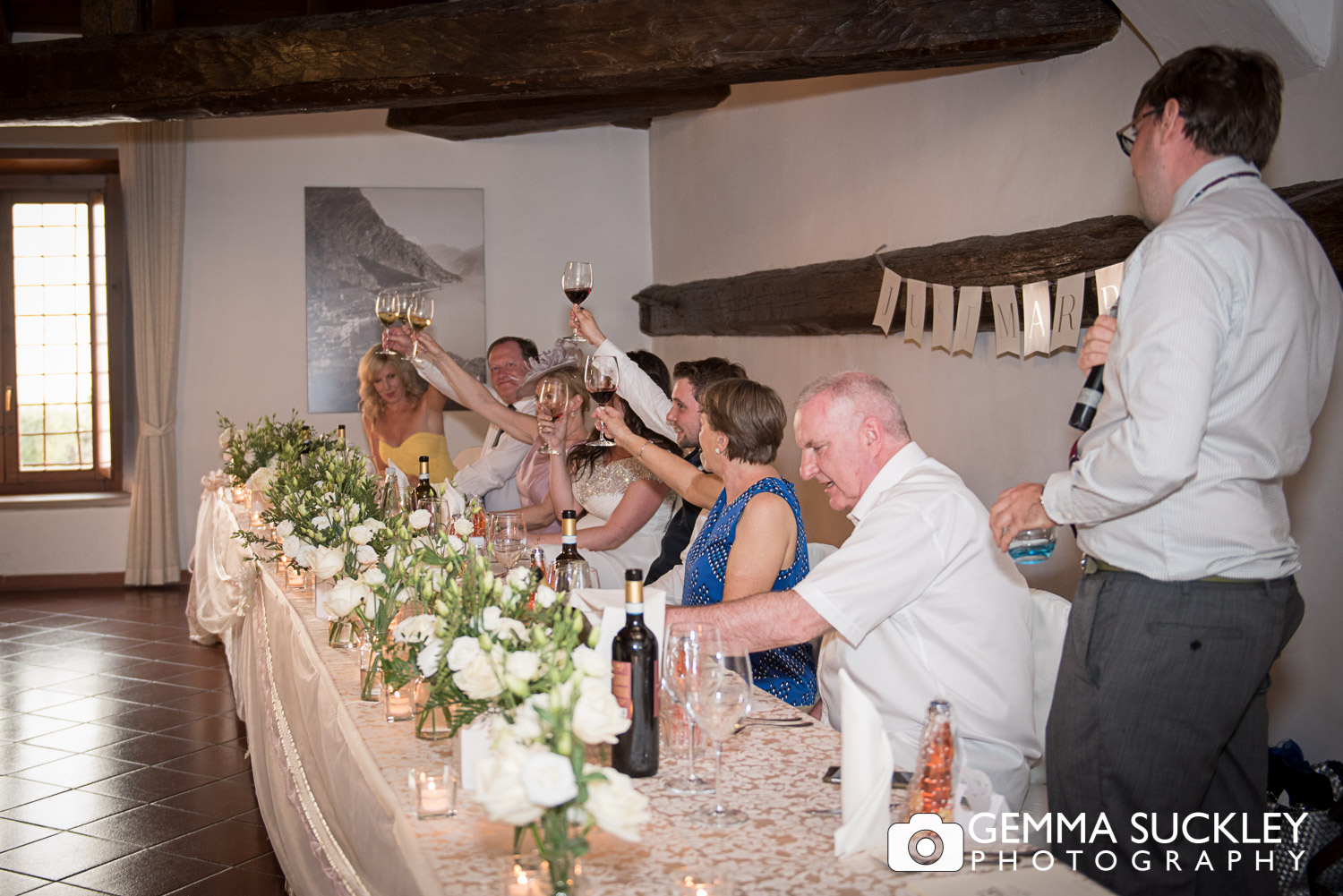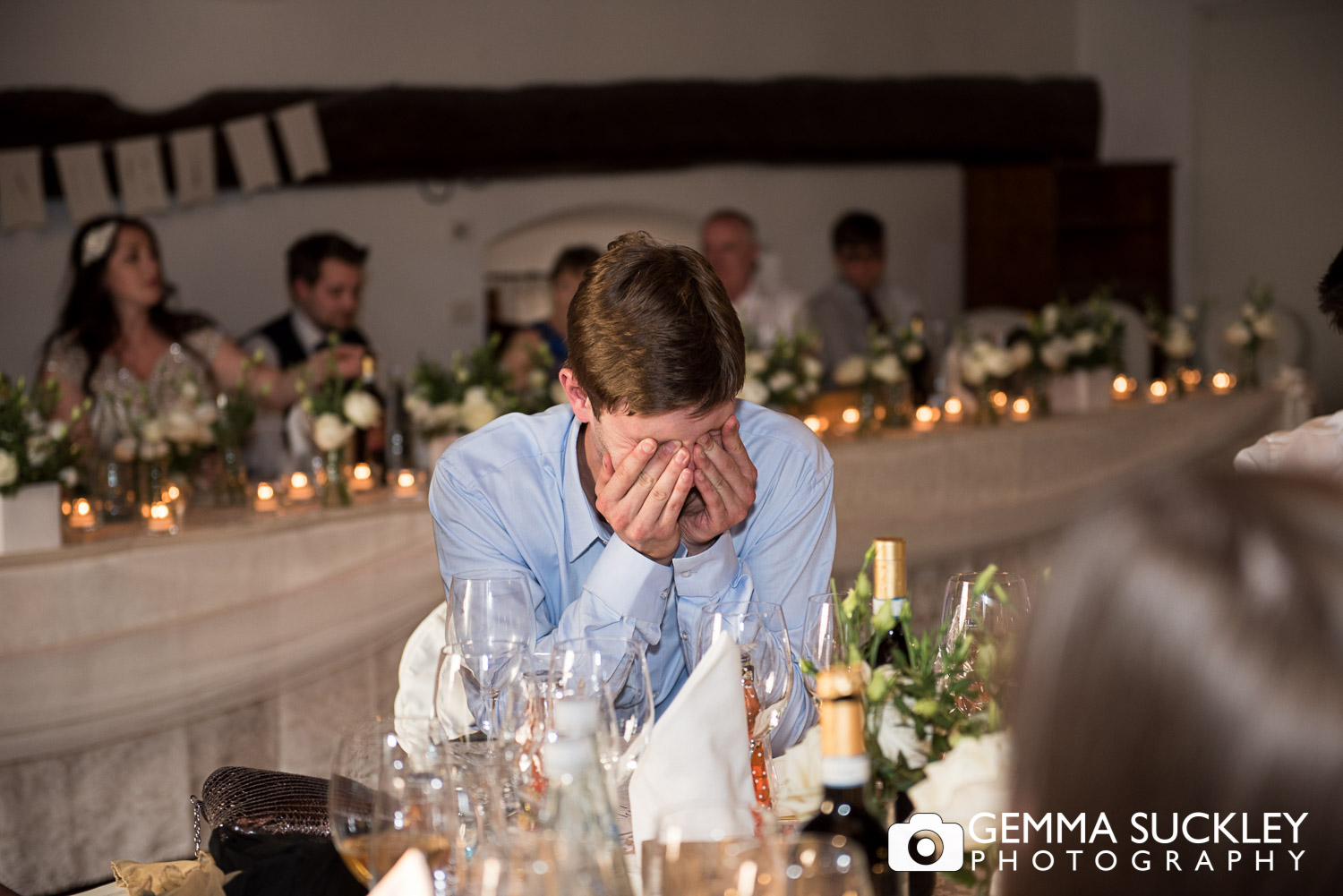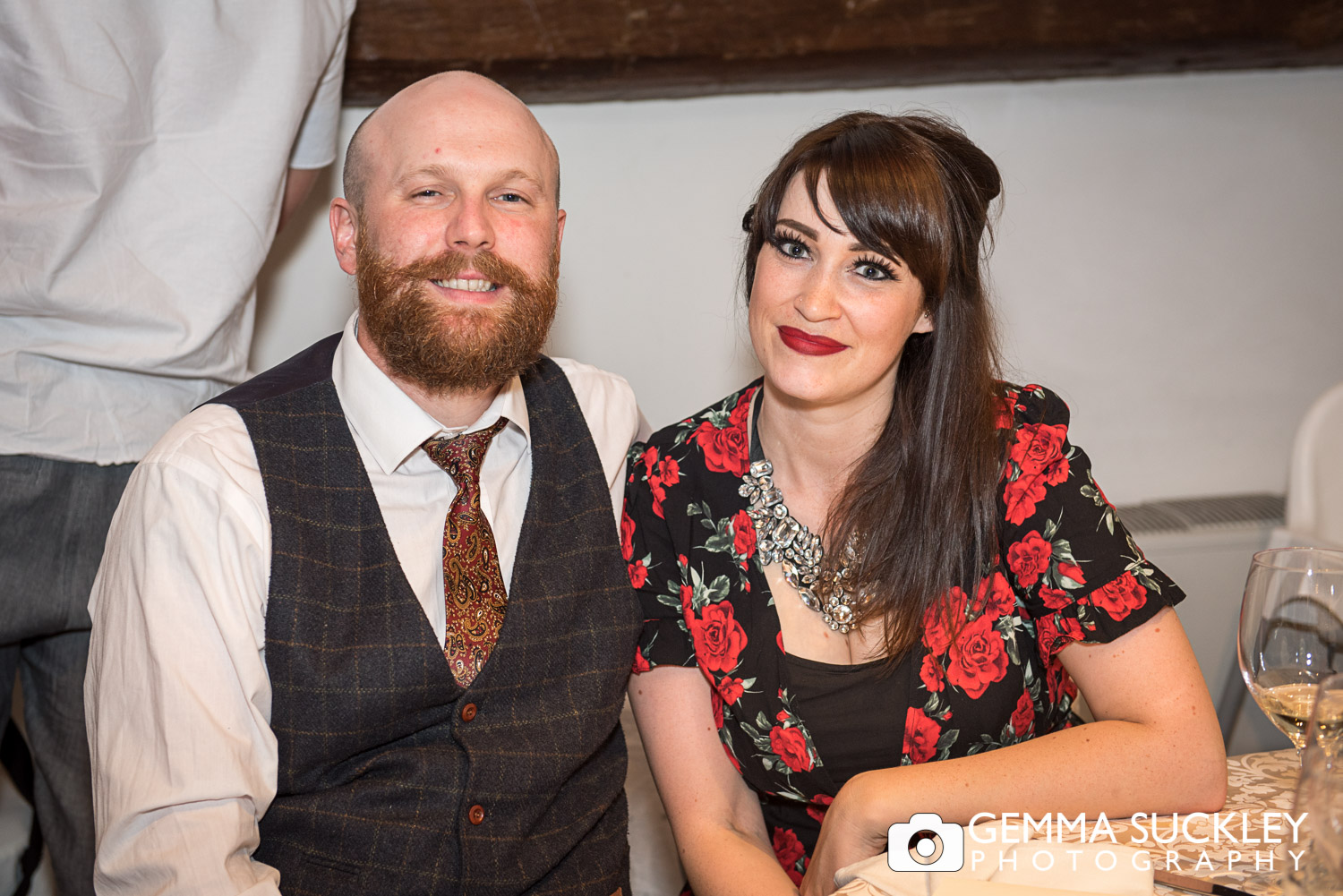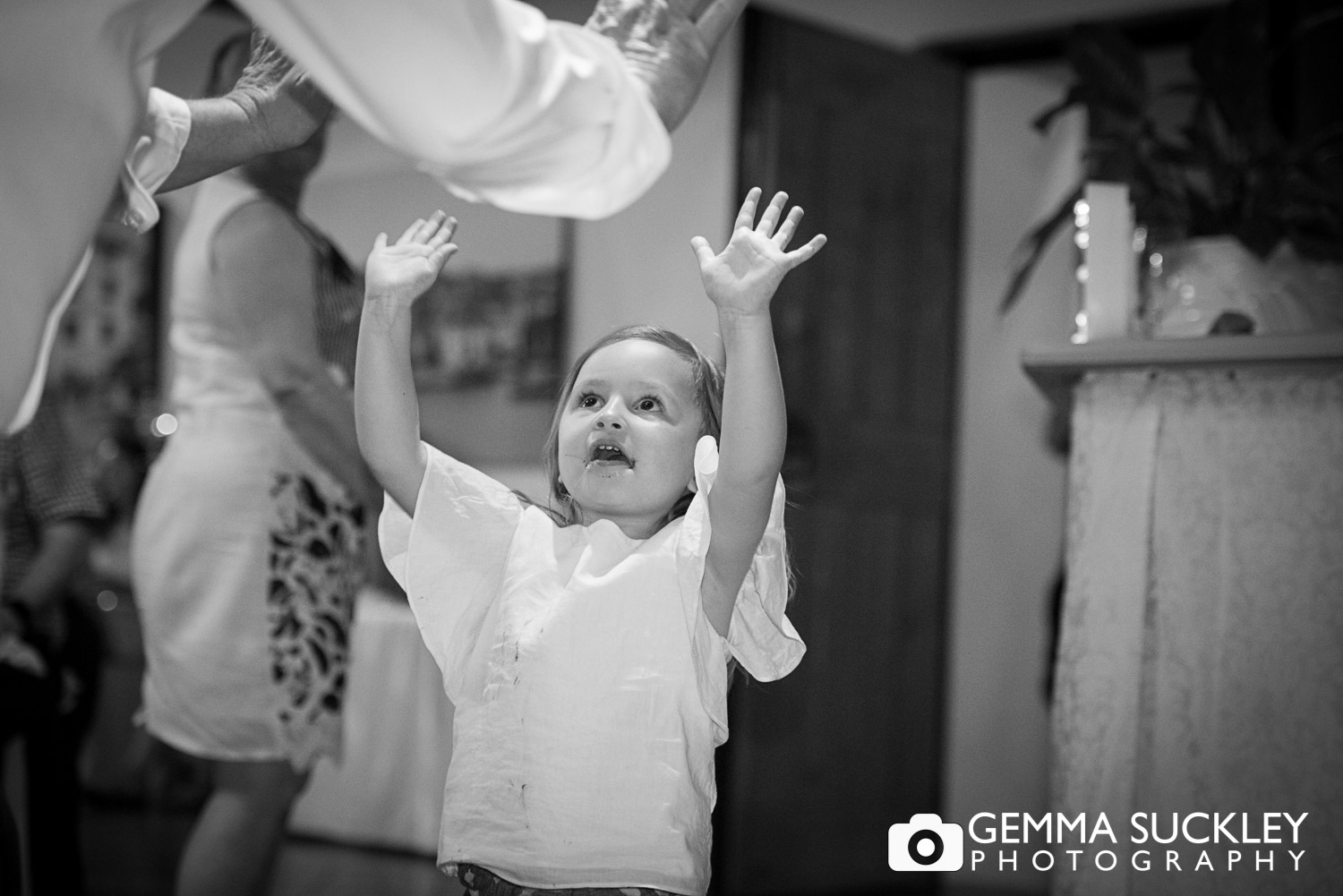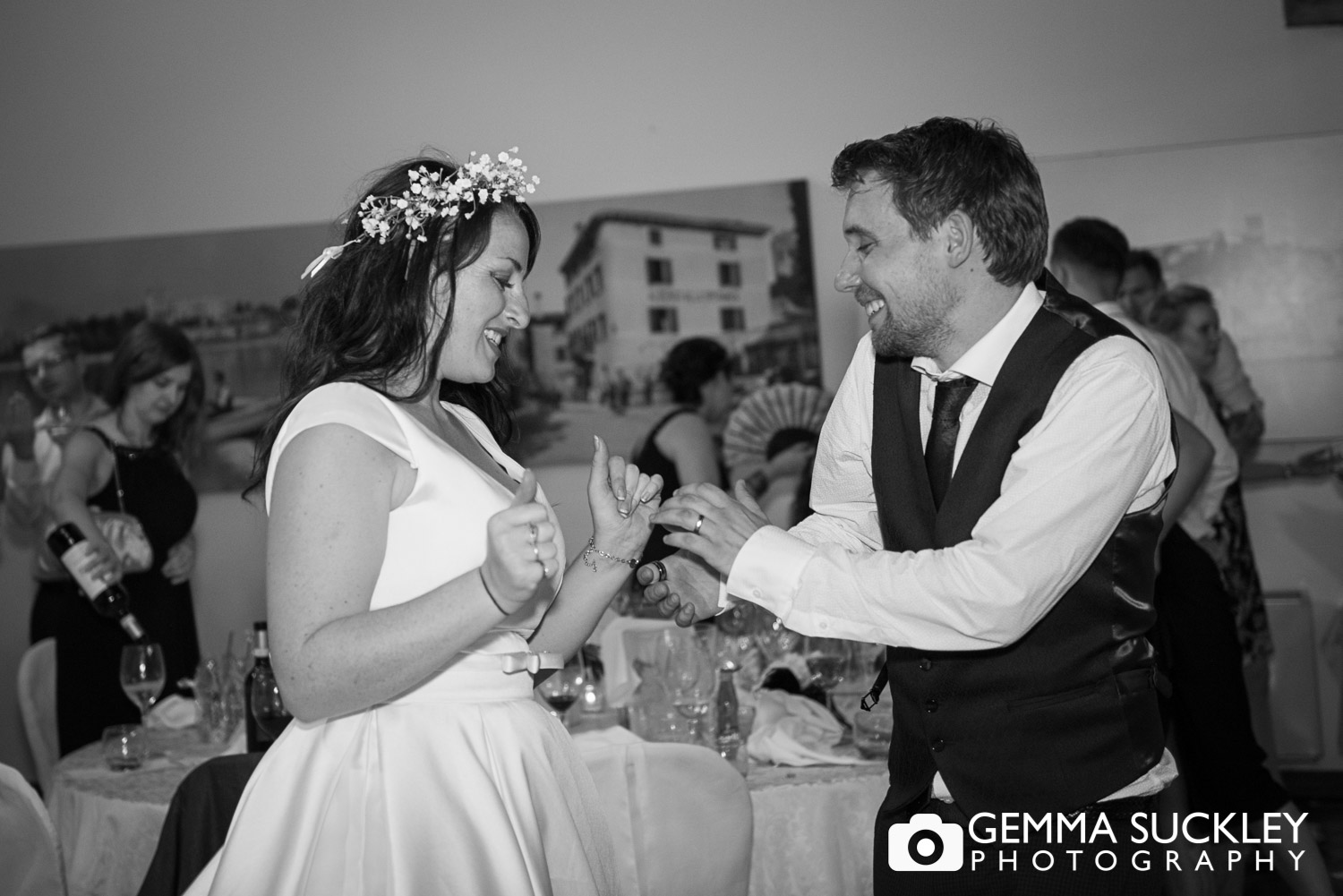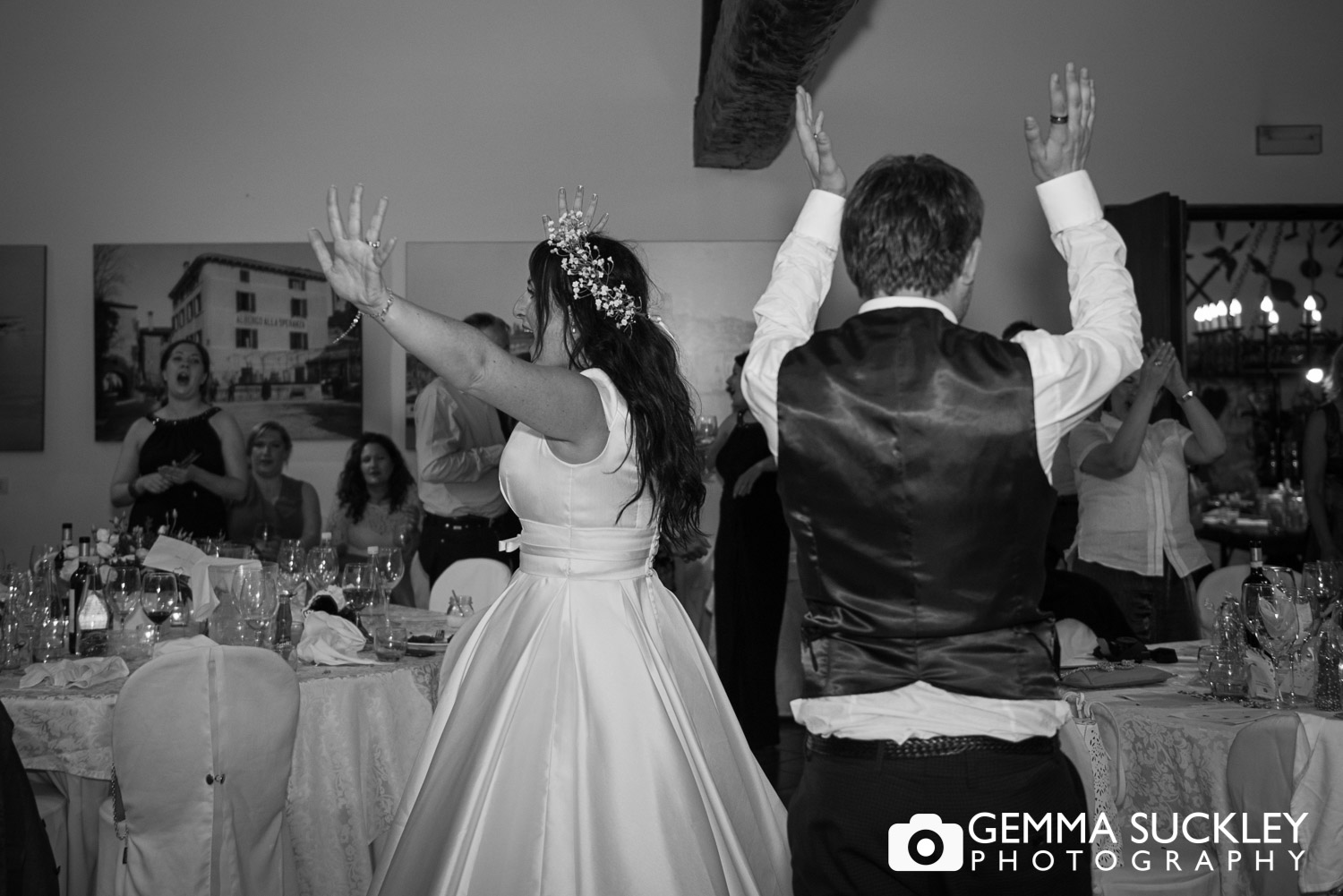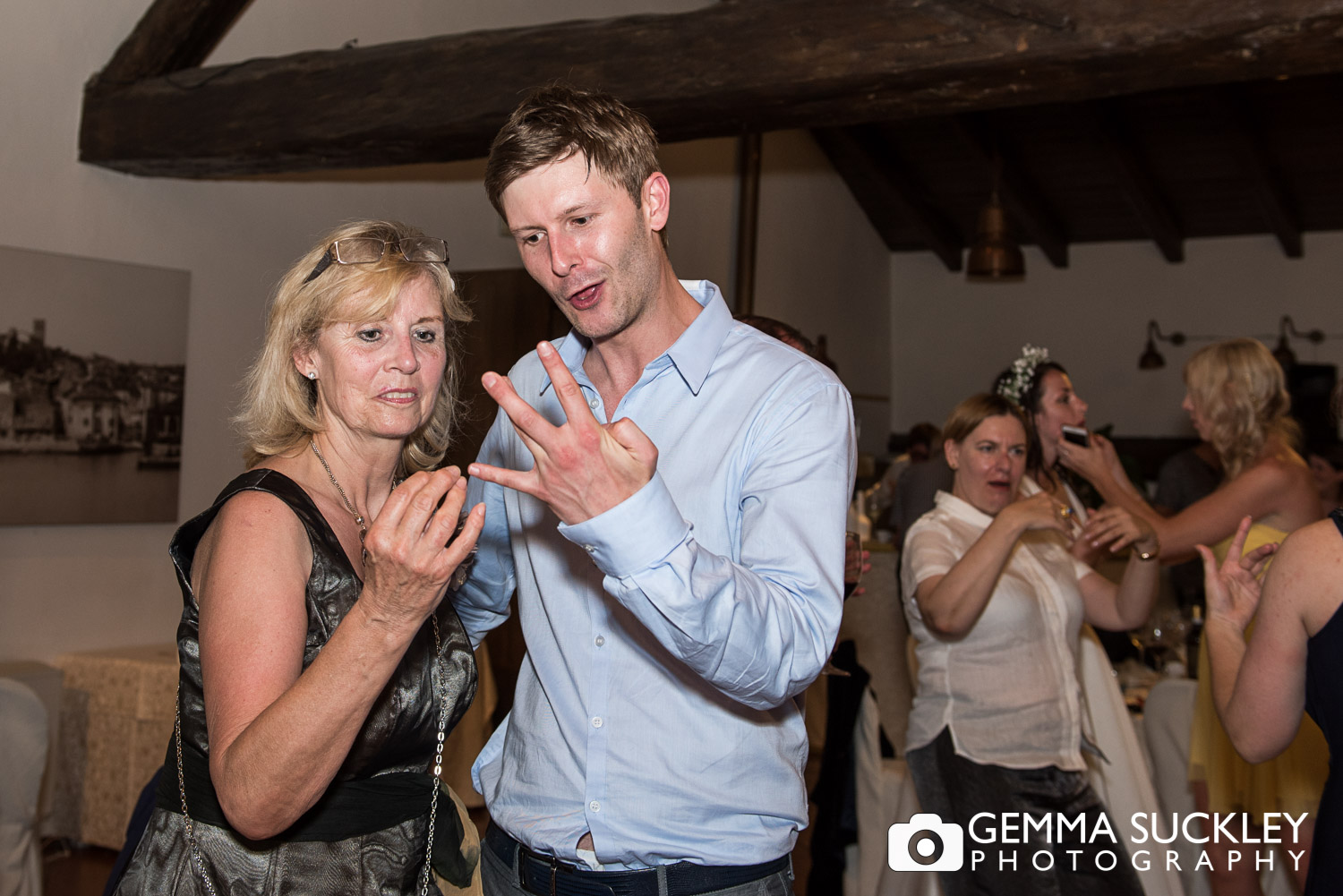 Lynsey and David, thank you SO much for putting your trust in me as your wedding photographer. I had such an amazing time with you guys. Keep in touch :)
Relive their engagement photo shoot here
If your'e looking for your own Yorkshire wedding photographer or know anyone that is, please head over to my contact page :)