I met these guys back in February for their engagement photo shoot. They decided on a walk at Nidd Gorge near Harrogate. In case you haven't been, it's definitely worth a visit. It's beautiful for a walk and has a peacefulness about it... until we came along slipping and sliding in the mud with Chris and Siobhan's two dogs running at their heels.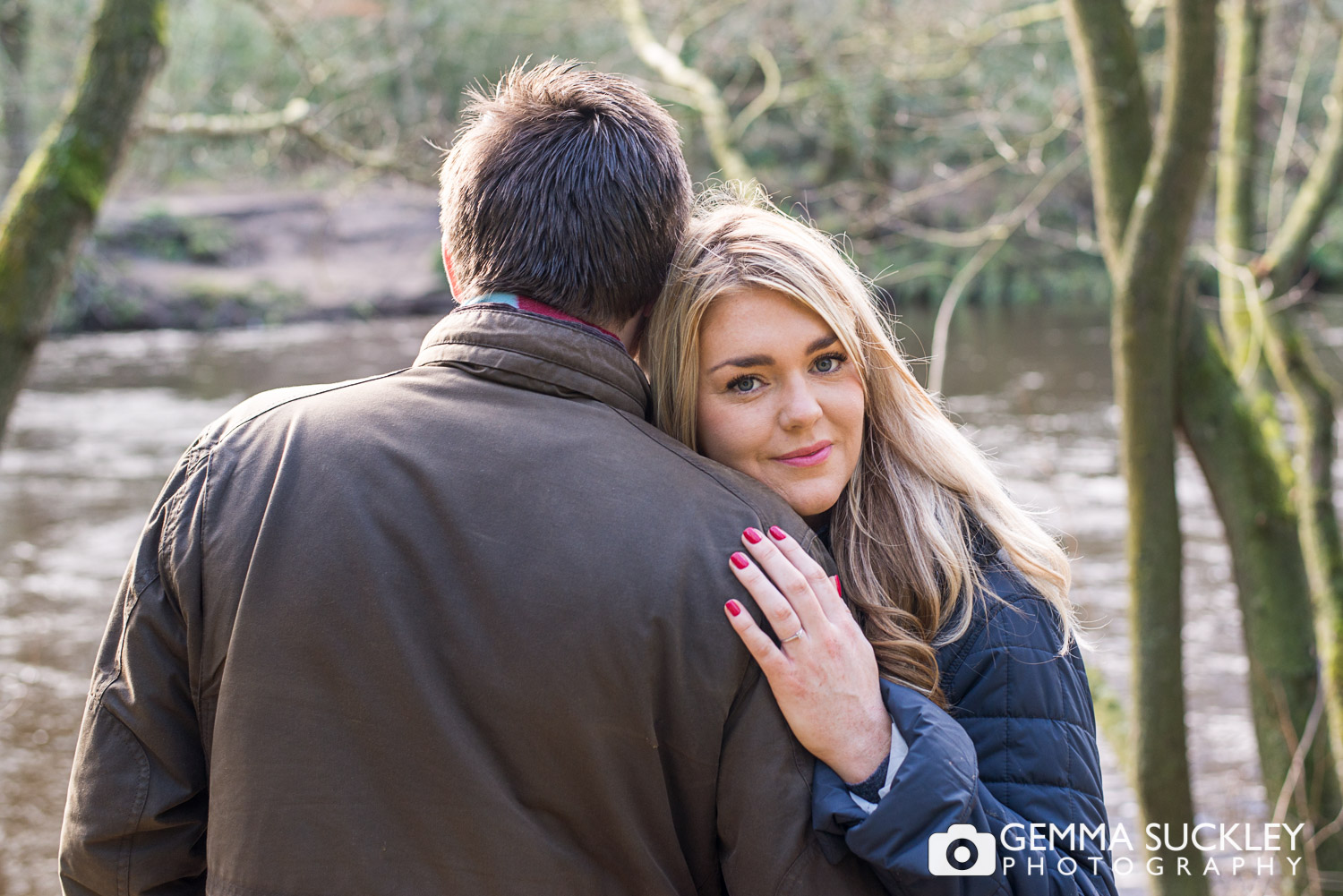 I love that Chris and Siobhan brought along their dogs. These two furry balls of bouncy energy made it a little more challenging to get a photo of them. I think I managed it....just. But it gave me a glimpse of the norm for Chris and Siobhan while capturing them playing with their dogs and walking hand in hand while the dogs run at their feet.
These guys have been together 12 years, which certainly shows in the relaxed ease they have. There's no doubt, it's just meant to be. I can't wait for their wedding day at East Riddlesden Hall, it's going to be spectacular.