A wedding at The Devonshire Fell Hotel in Burnsall definitely ticks the boxes if location and scenery are your thing. It's not hard to see why Lucy and Mark love Burnsall, so the Devonshire Fell Hotel was the perfect Yorkshire Dales wedding venue for their Autumn wedding. The day started with Lucy and her bridesmaids on a rather foggy morning near Ilkley. They were busy with hair and make-up before Lucy dressed in the most beautiful wedding dress by Stella York.
As I headed to Burnsall, the mist had started to lift, allowing the wedding guests a great view from the Devonshire Fell overlooking the famous bridge in the heart of Burnsall. Mark was visibly nervous as he waited for his bride's arrival. Lucy looked absolutely stunning as she walked the aisle beaming behind her beautiful bridesmaids. The nerves seemed to quickly disappear and the ceremony went without a glitch.
A wind had picked up during the day, but this didn't deter Lucy and Mark from popping outside for a few wedding photos on the lawn. Lucy's lovely long veil easily caught the wind, which made for some great shots… but also meant I had to chase down the escaped veil across the lawn at one point. (these little mishaps make the day more memorable) It didn't take long before the chill set in and we hurried inside to warm up and continue the celebrations. The wedding speeches were filled with heartfelt sentiment and the evening reception maintained the same amount of energy and fun as the the day celebrations. Lucy and Mark are such a lovely couple and all their guests were great fun to be around.
Here's how their Autumn Yorkshire Dales wedding unfolded.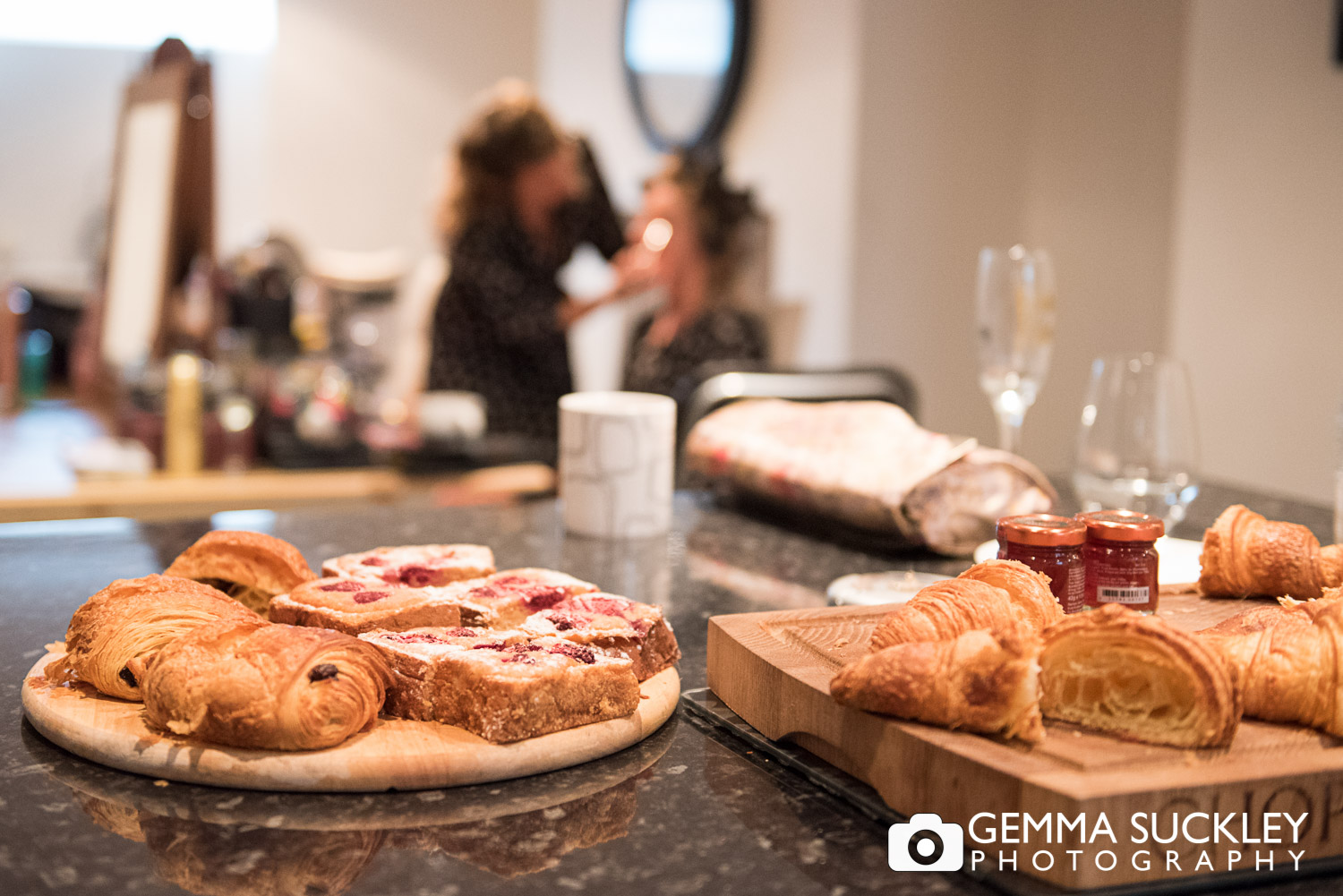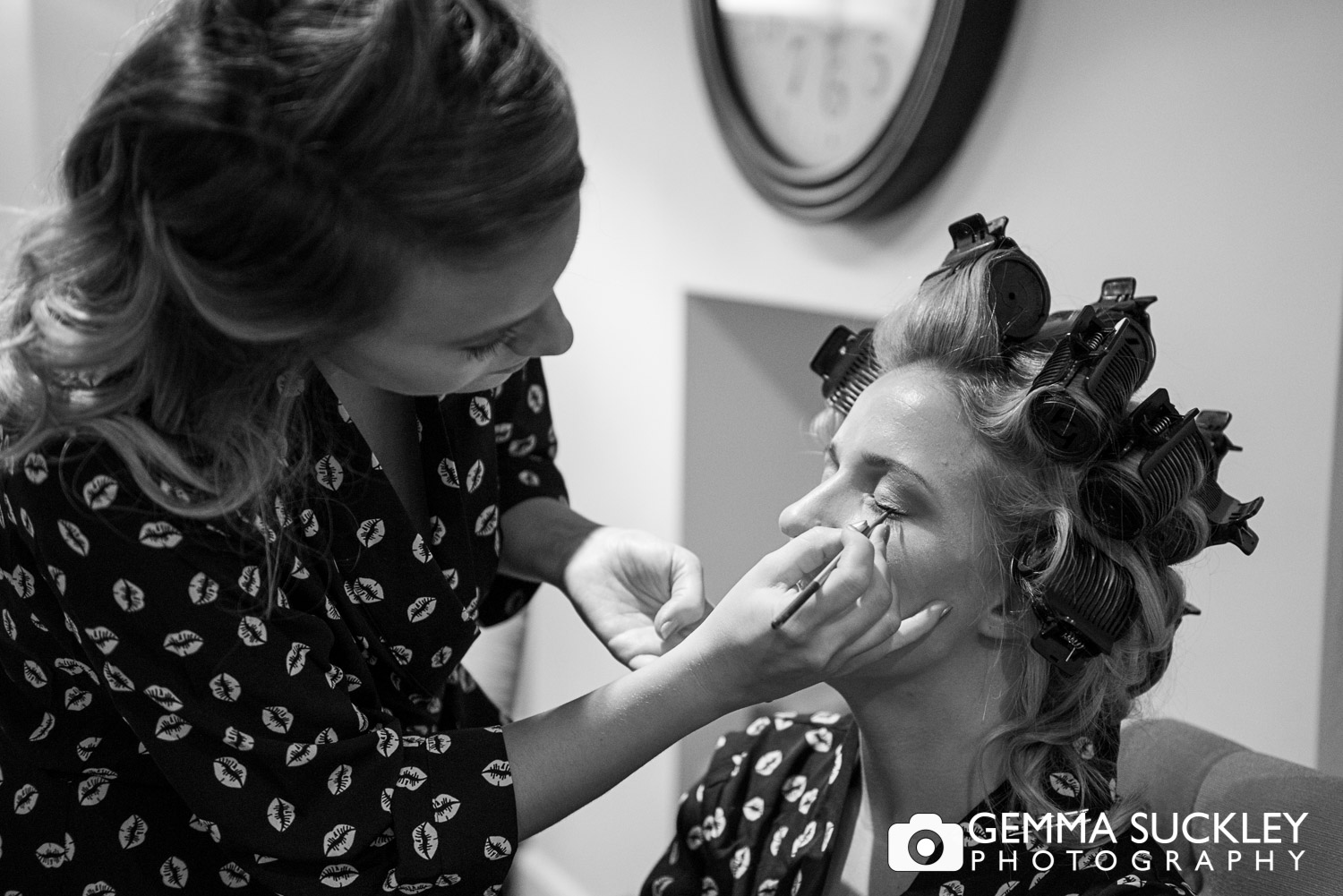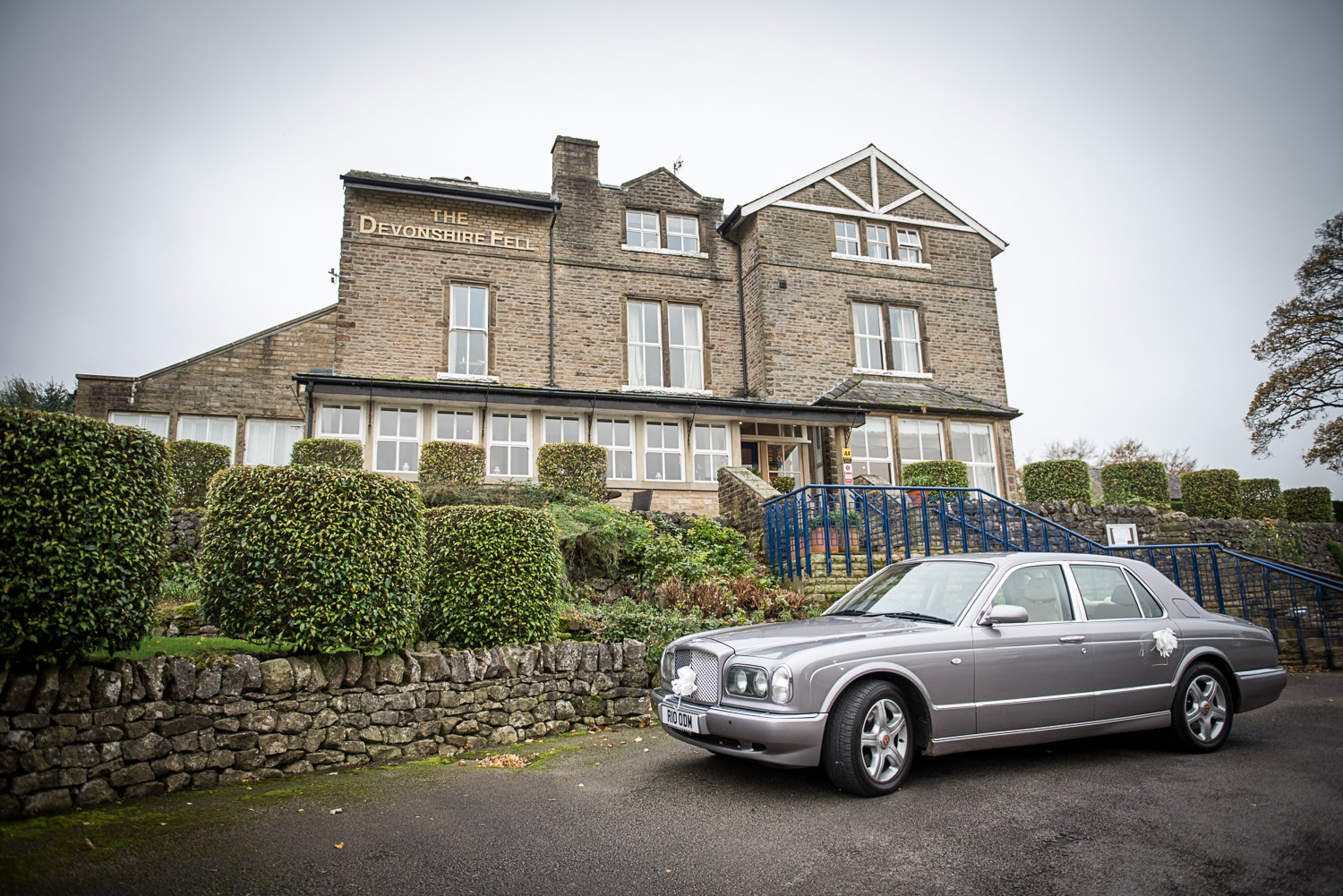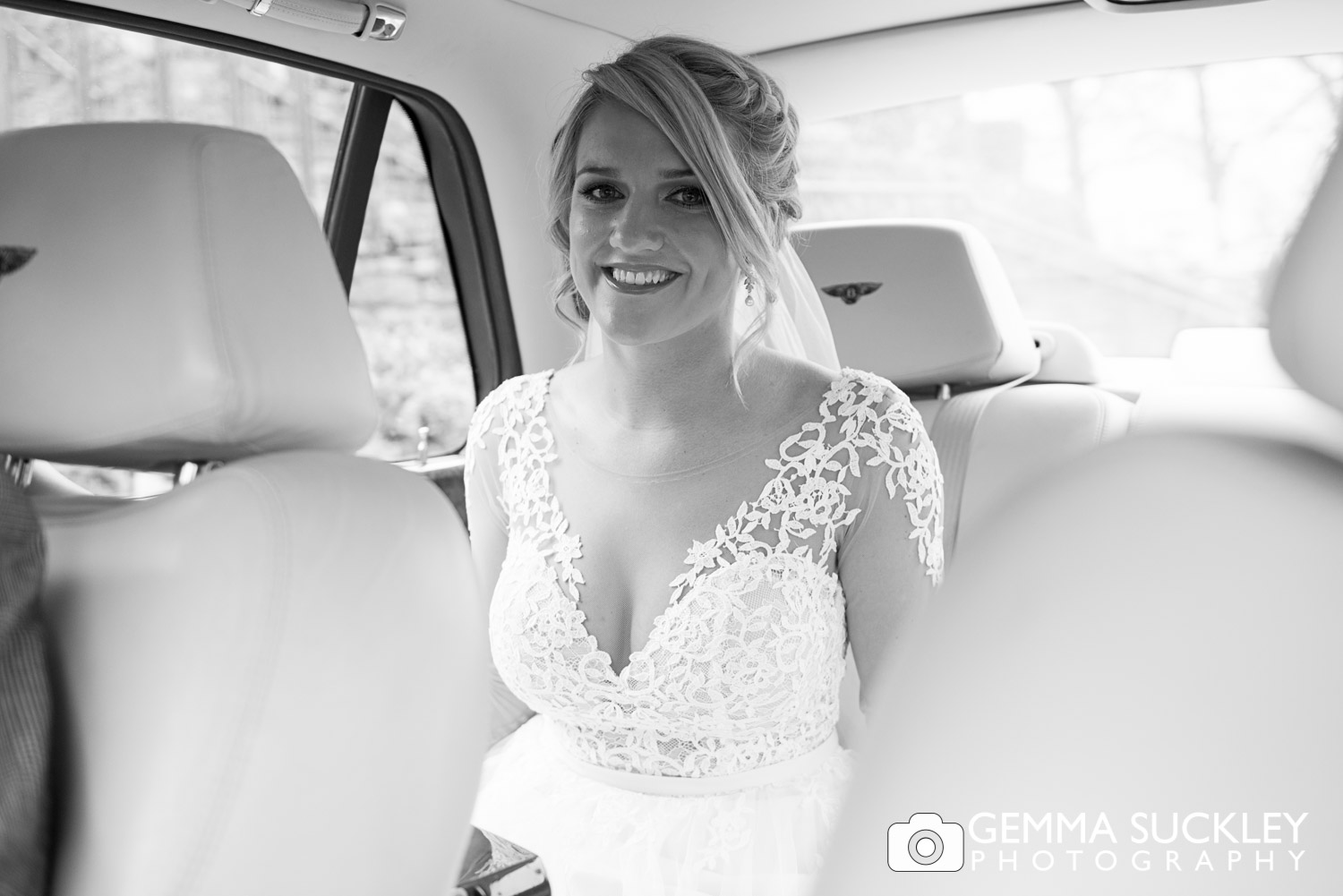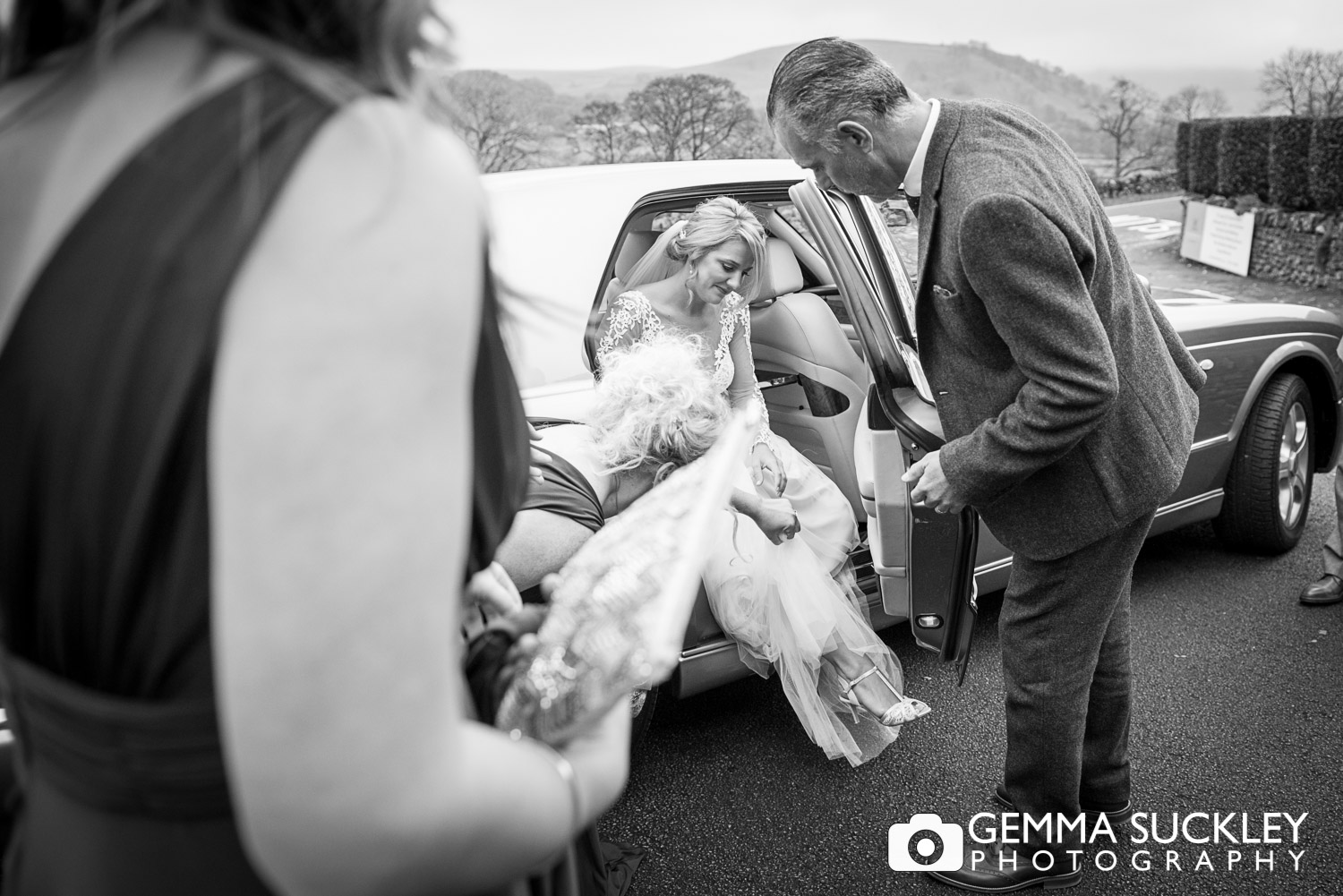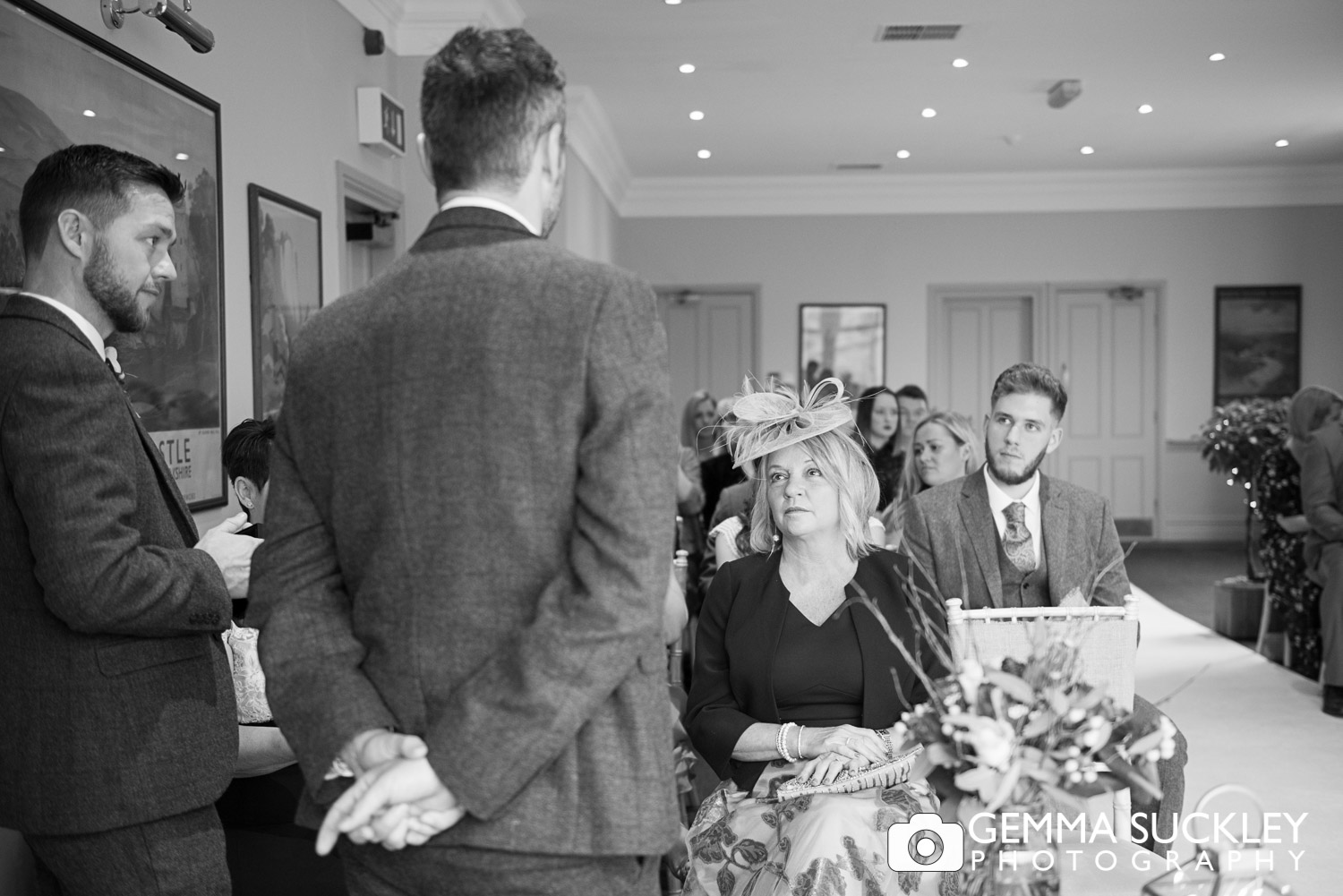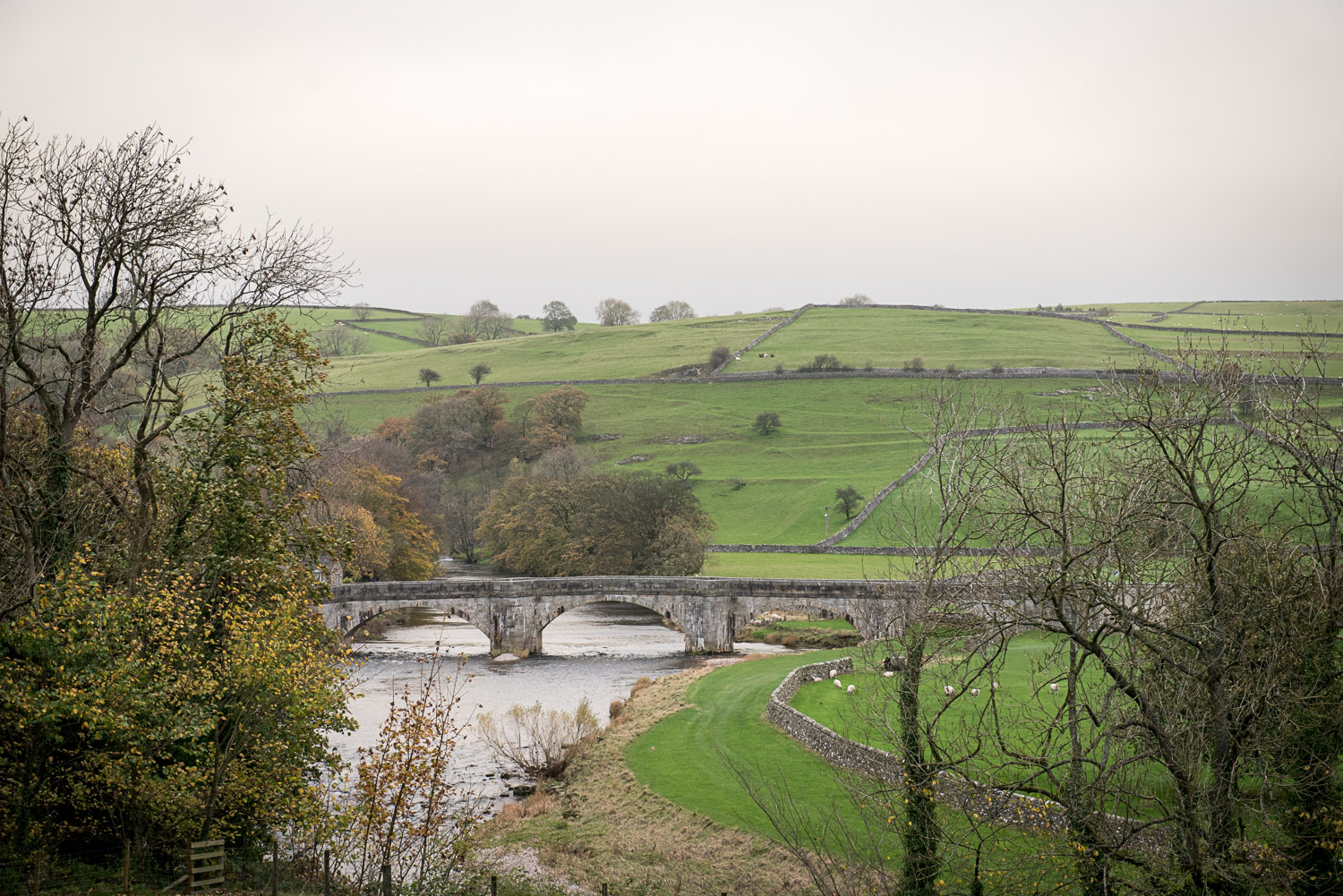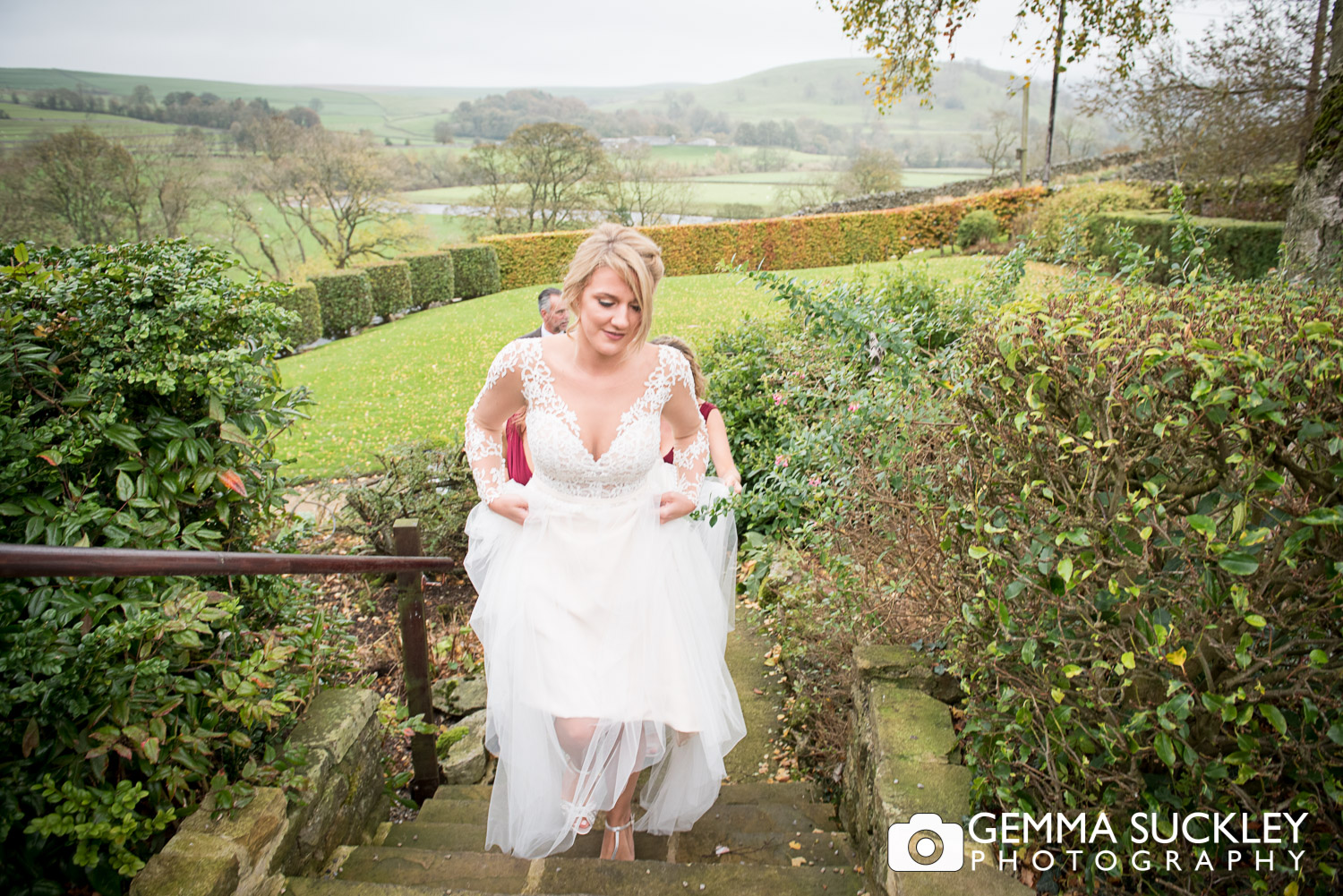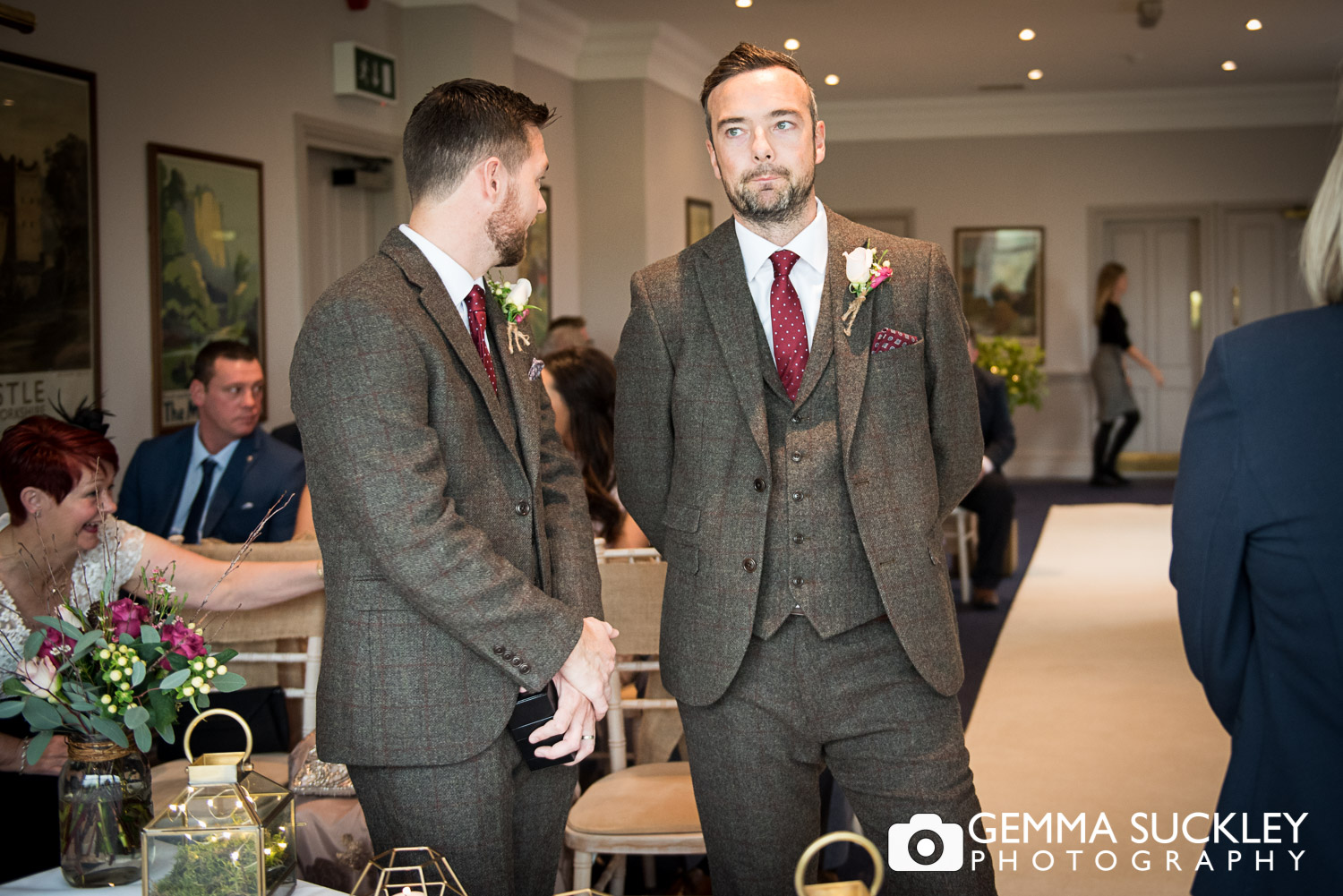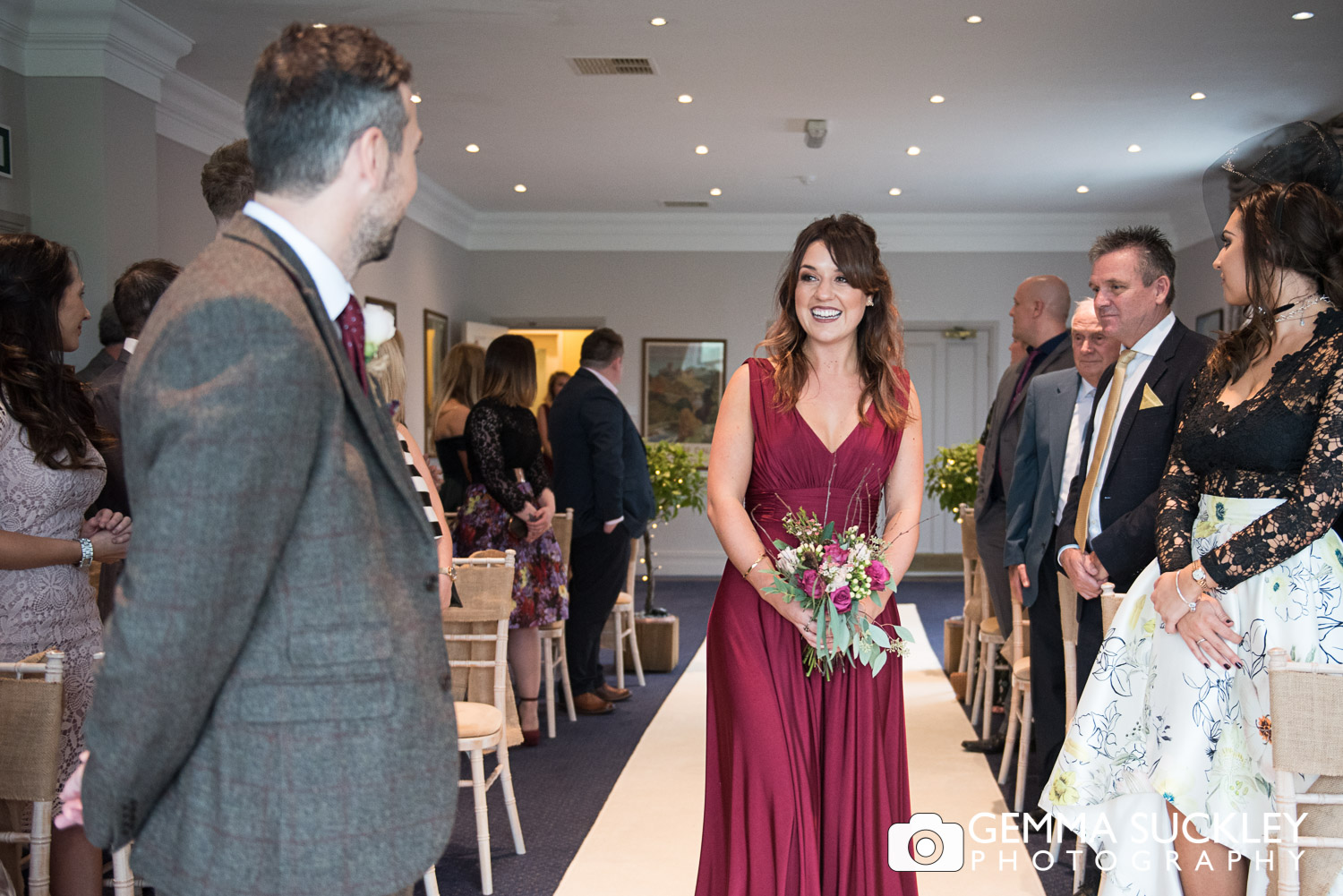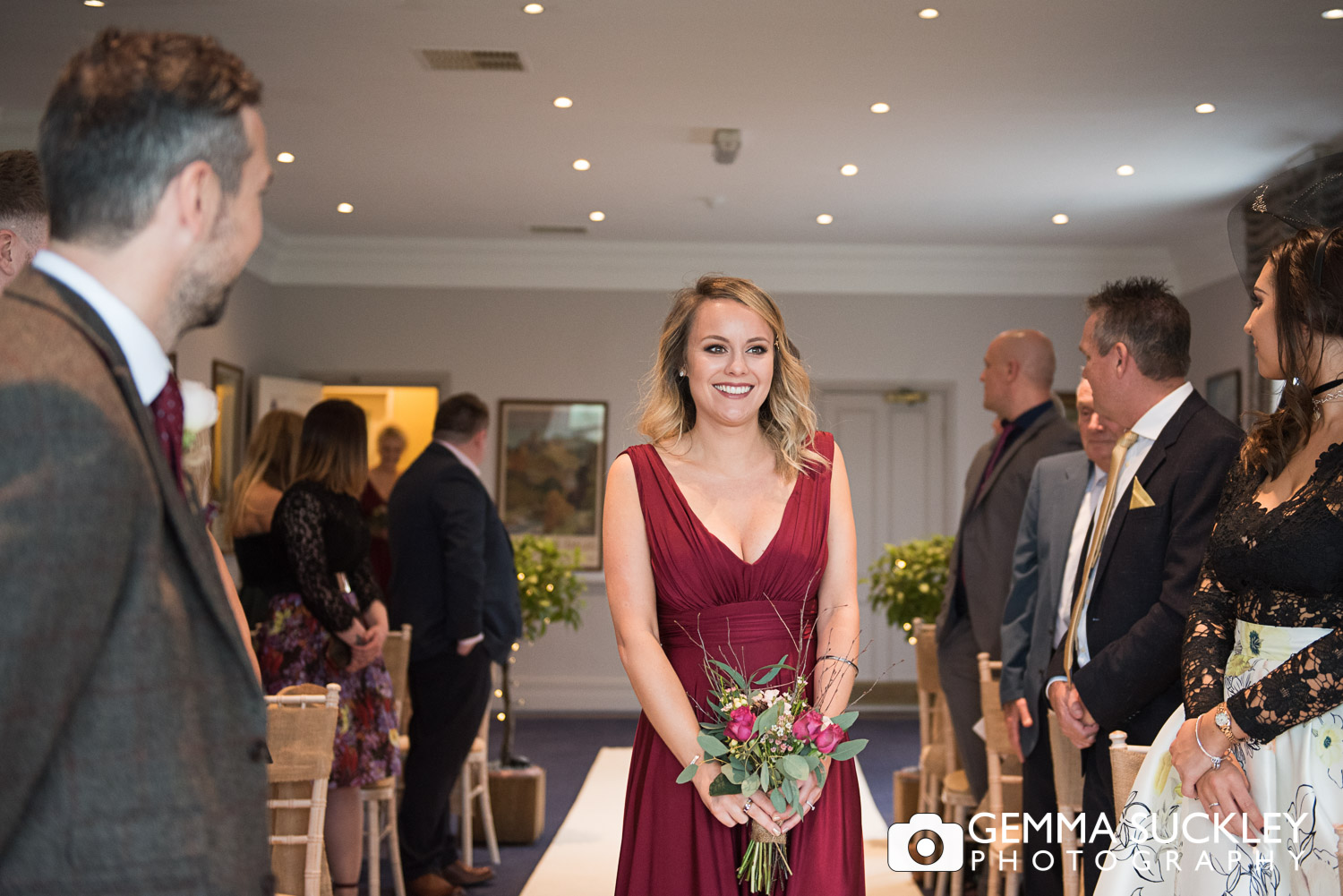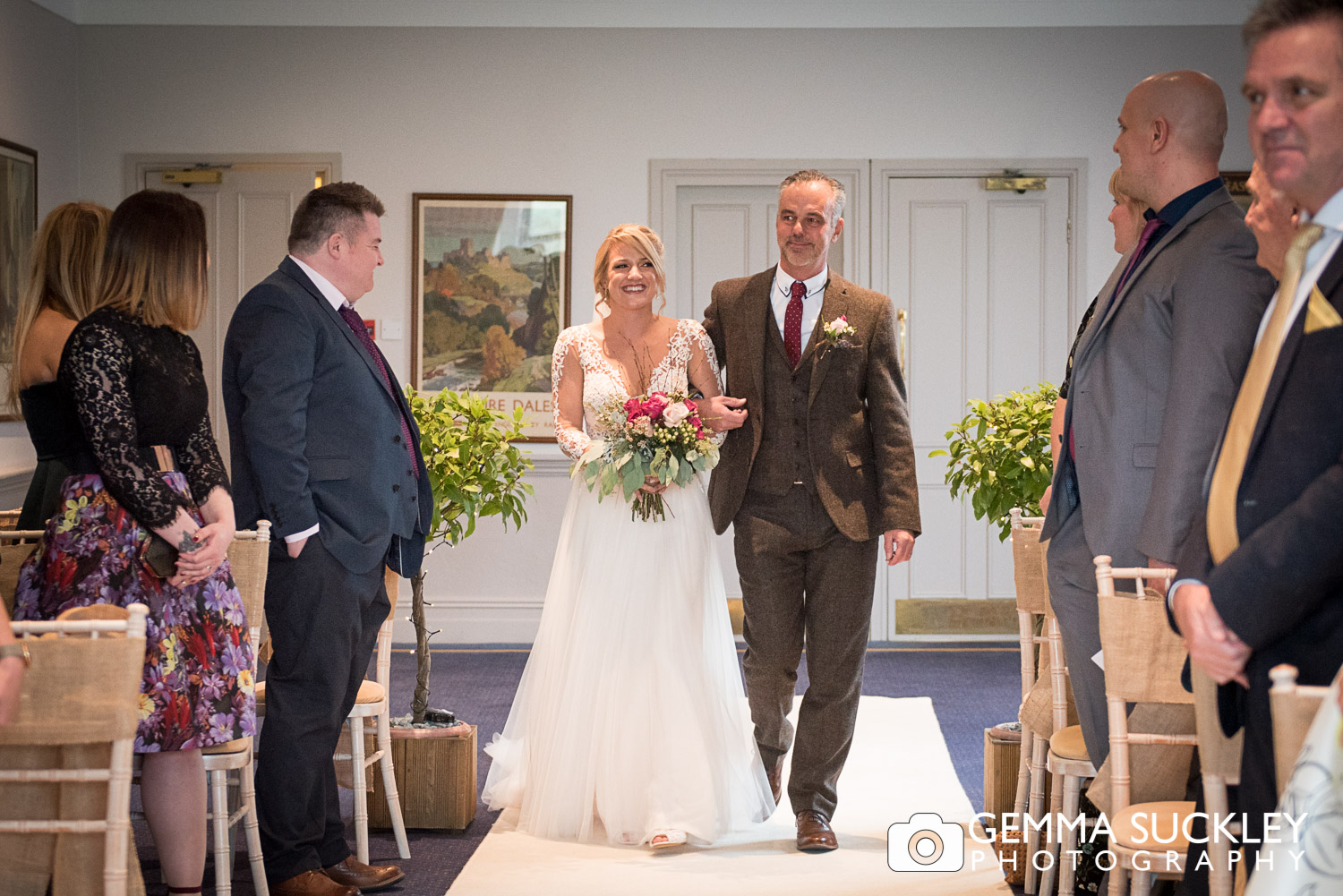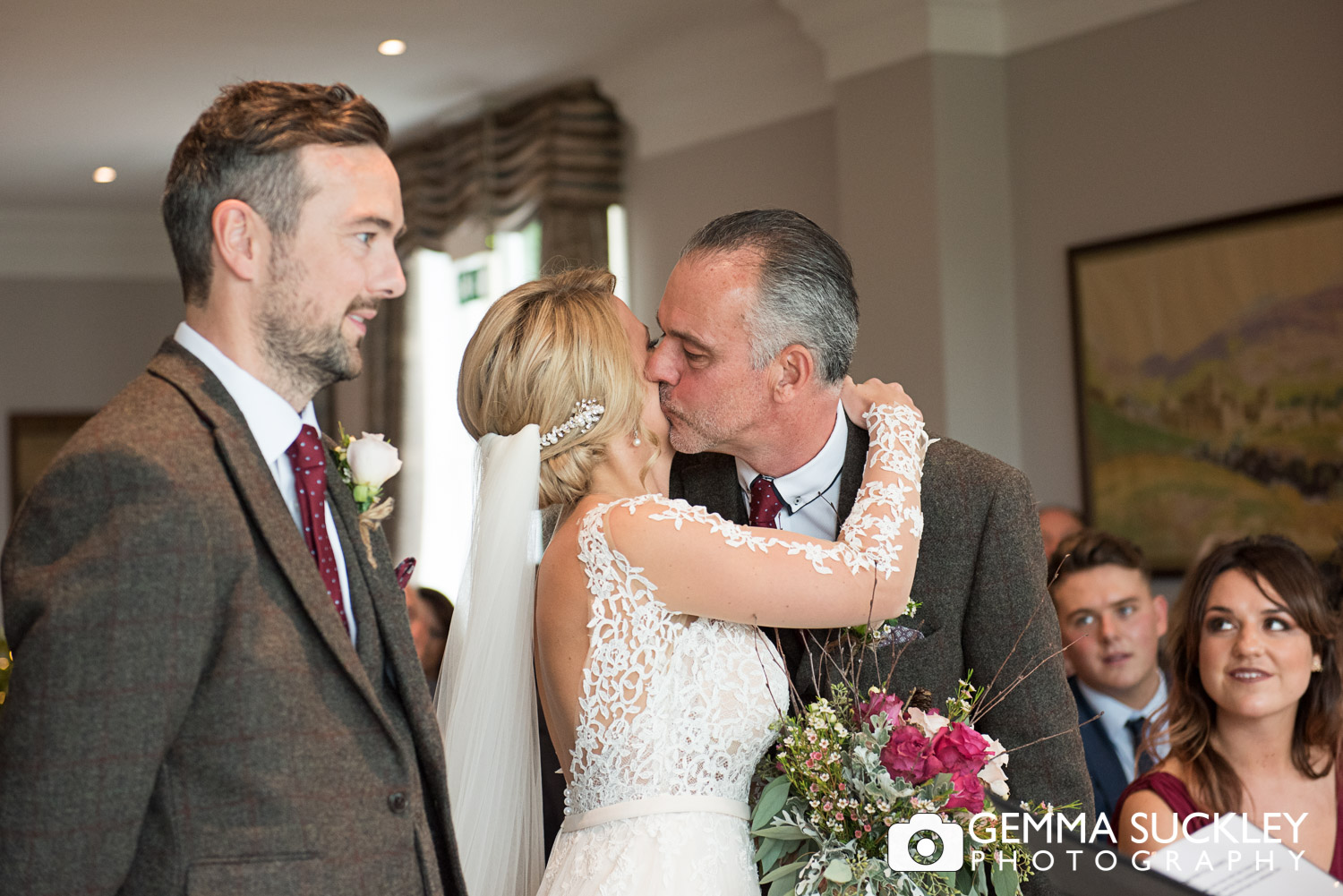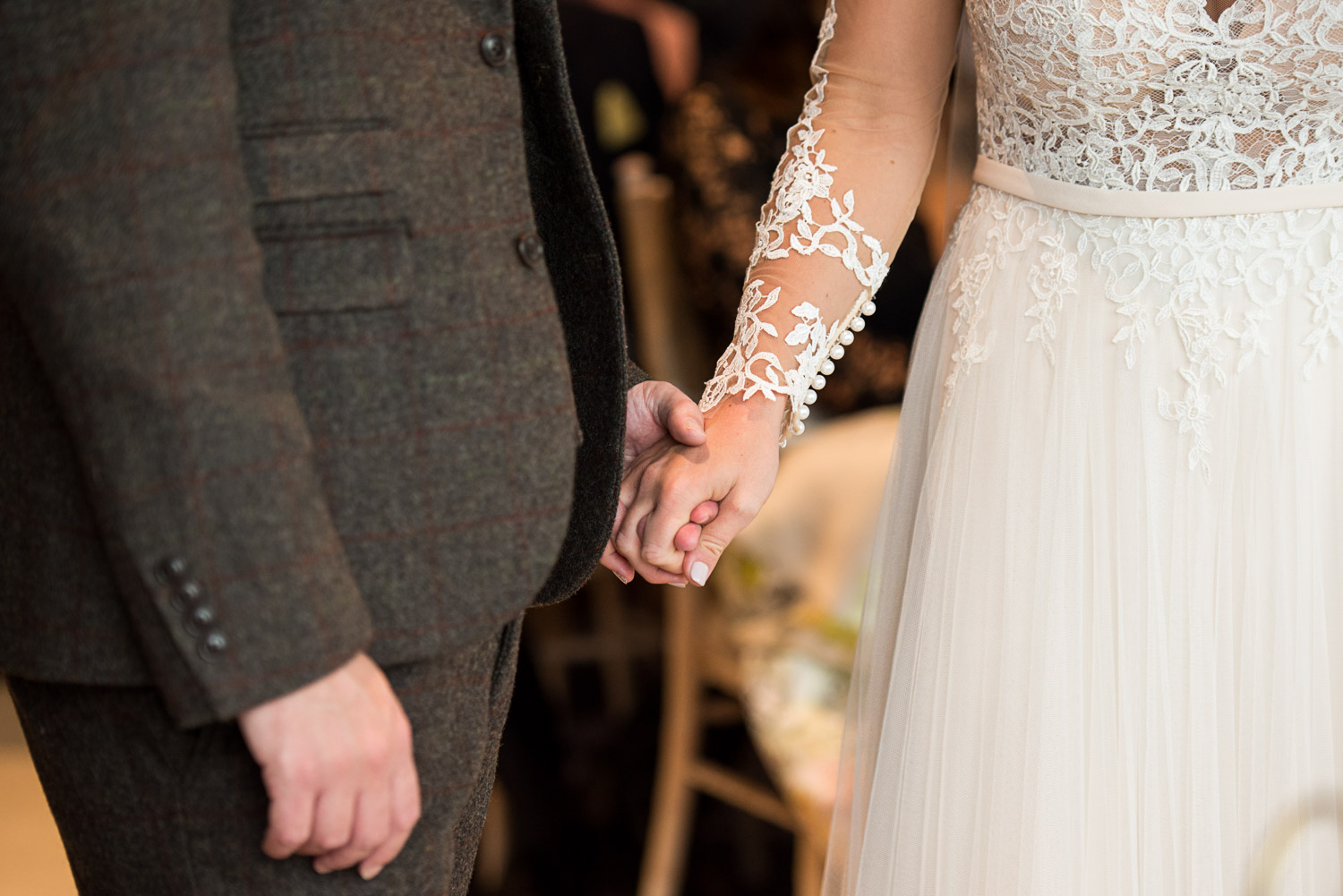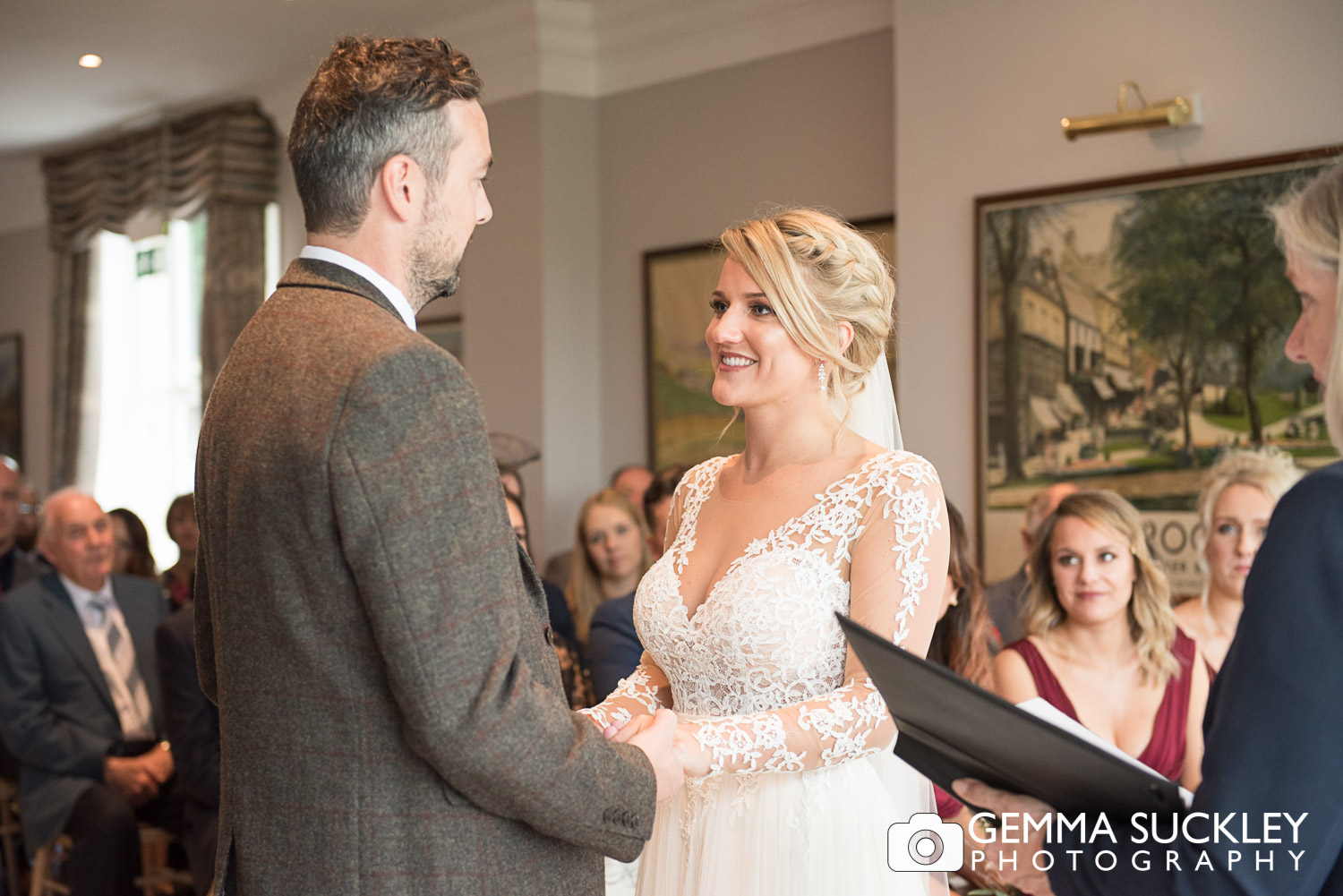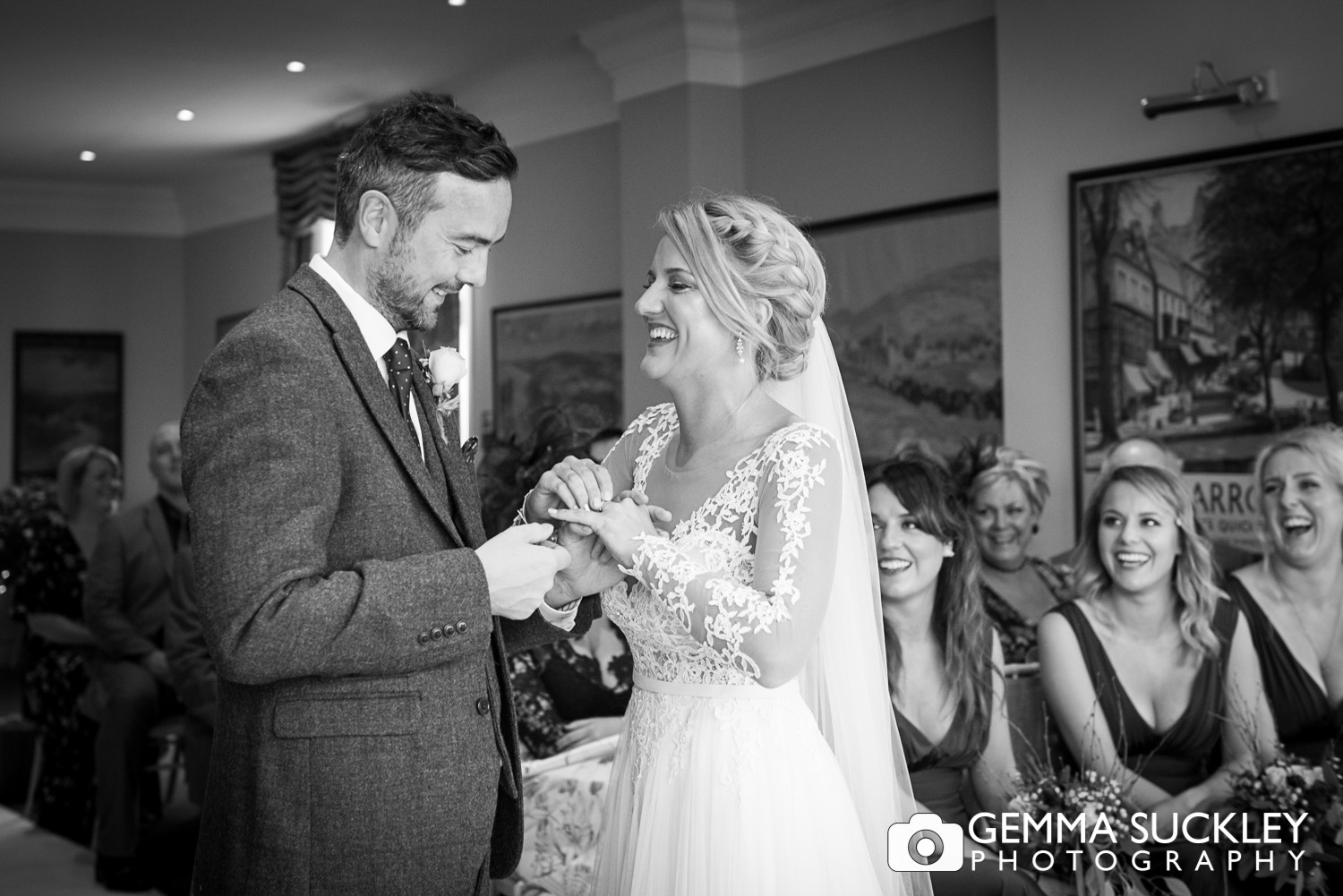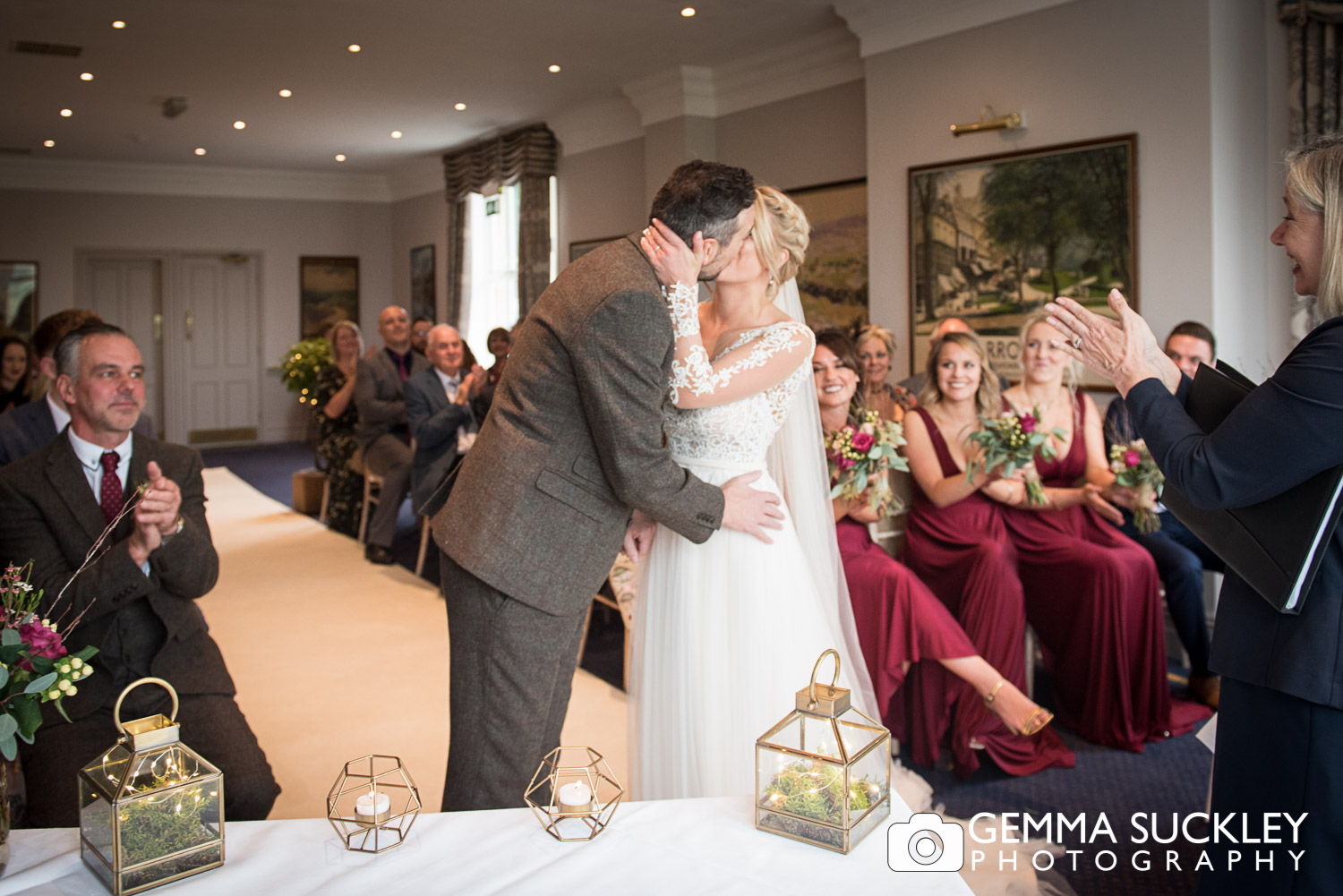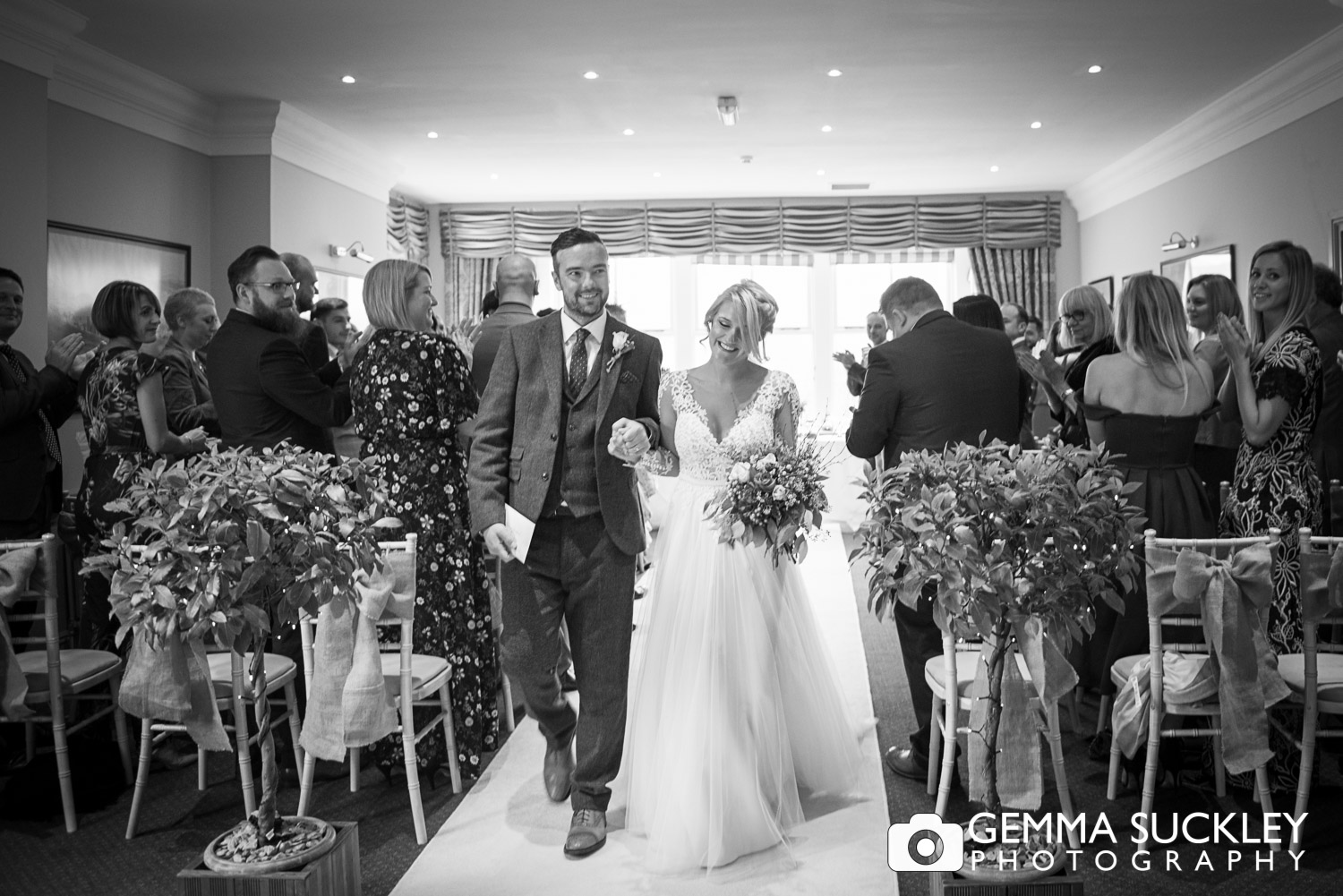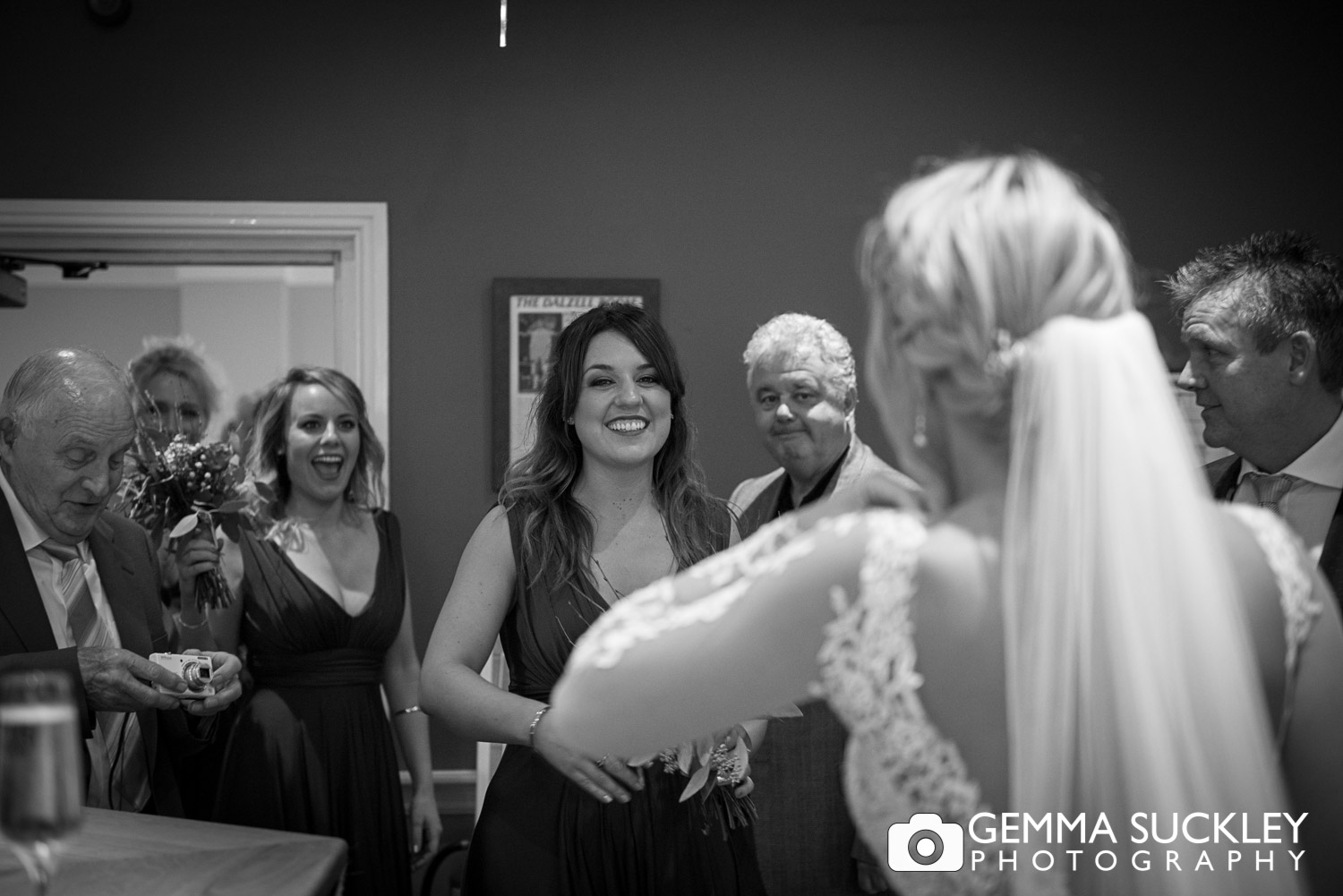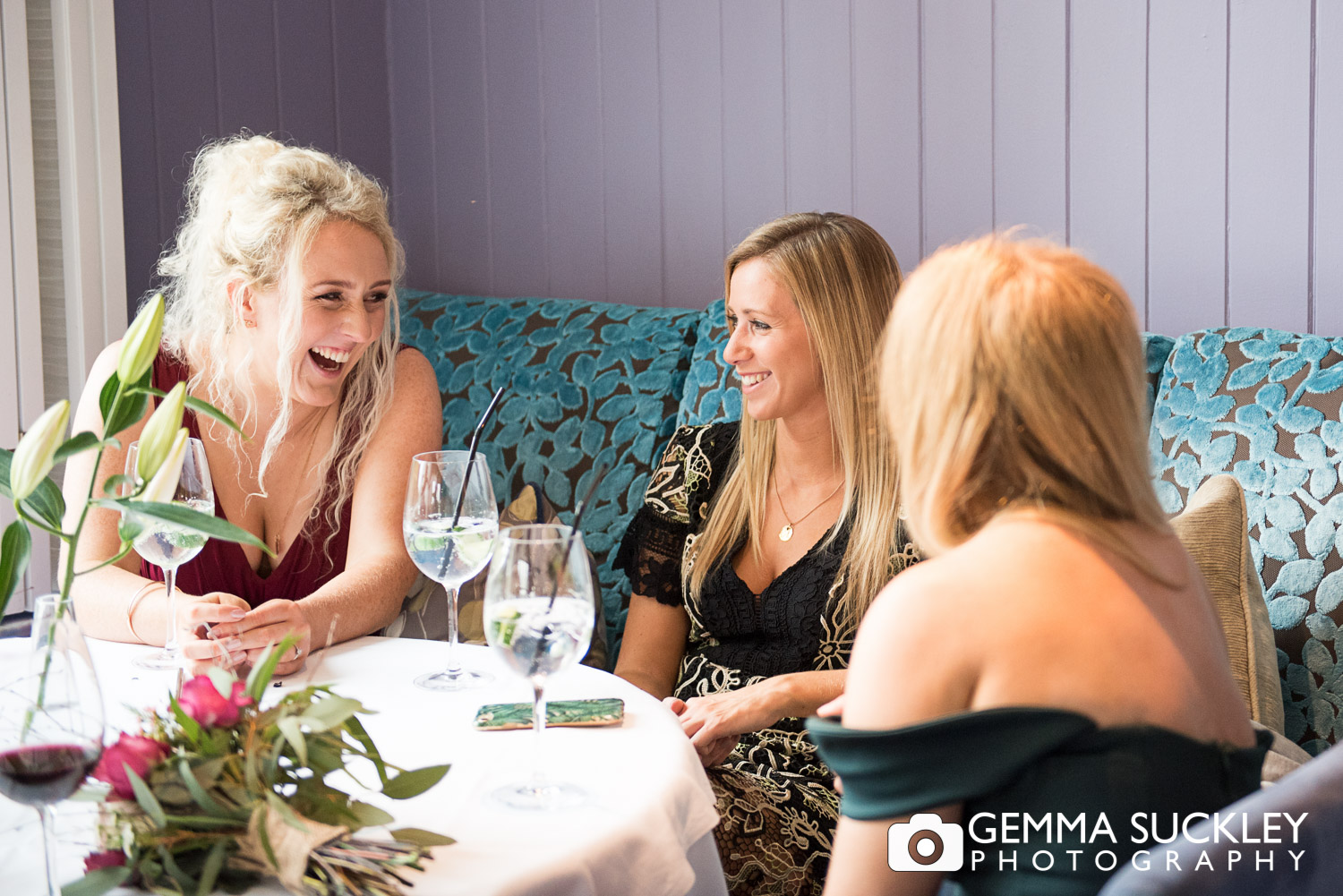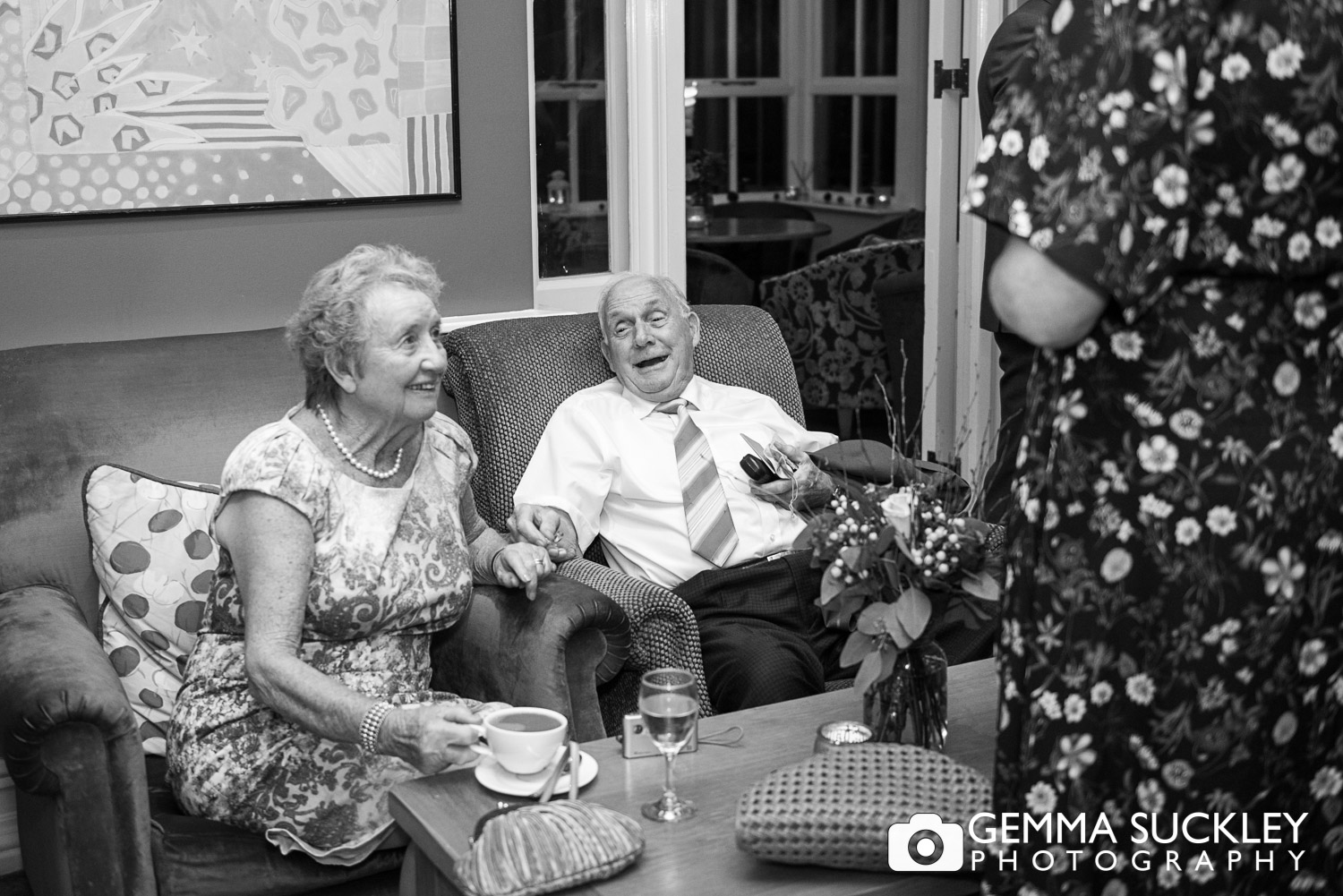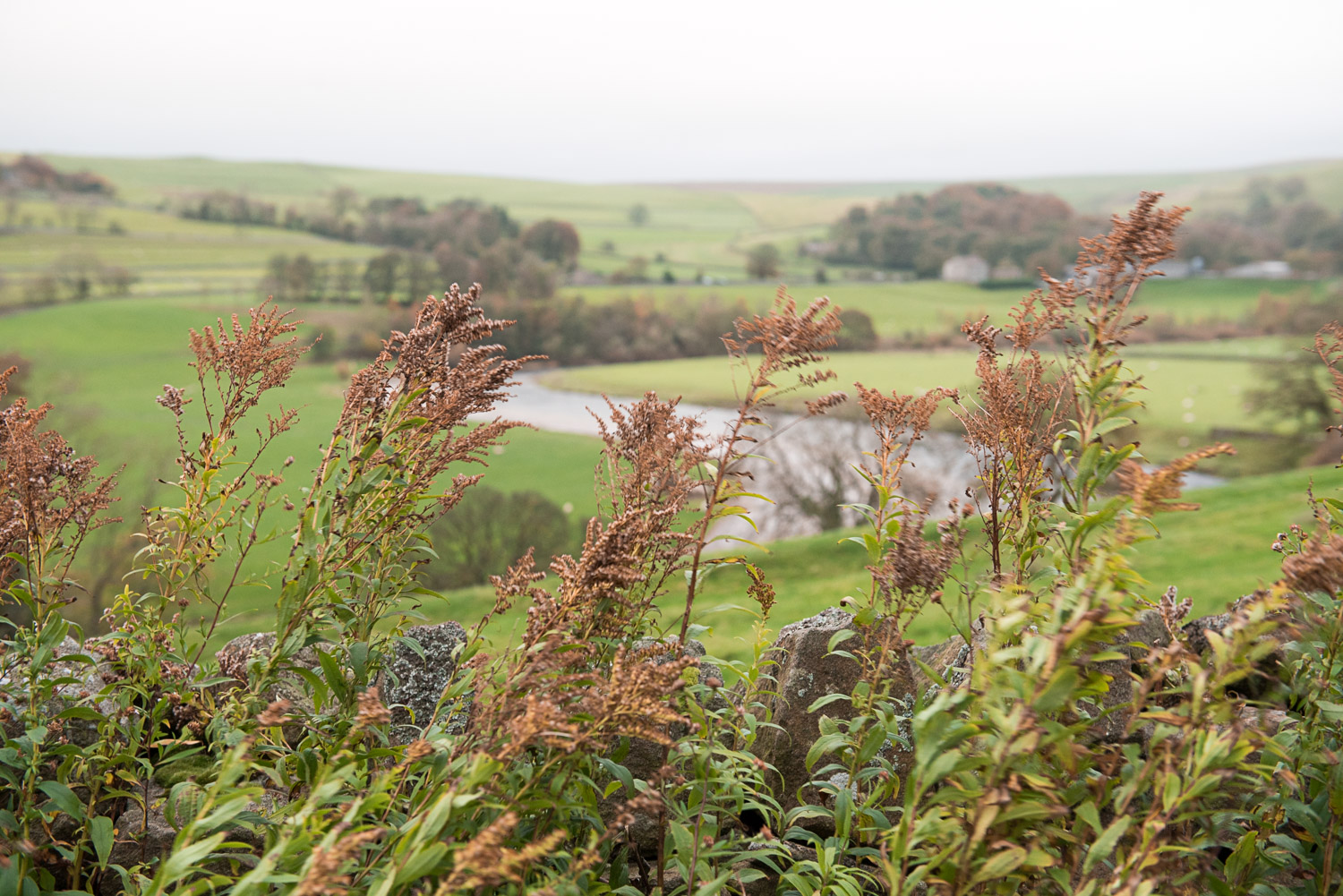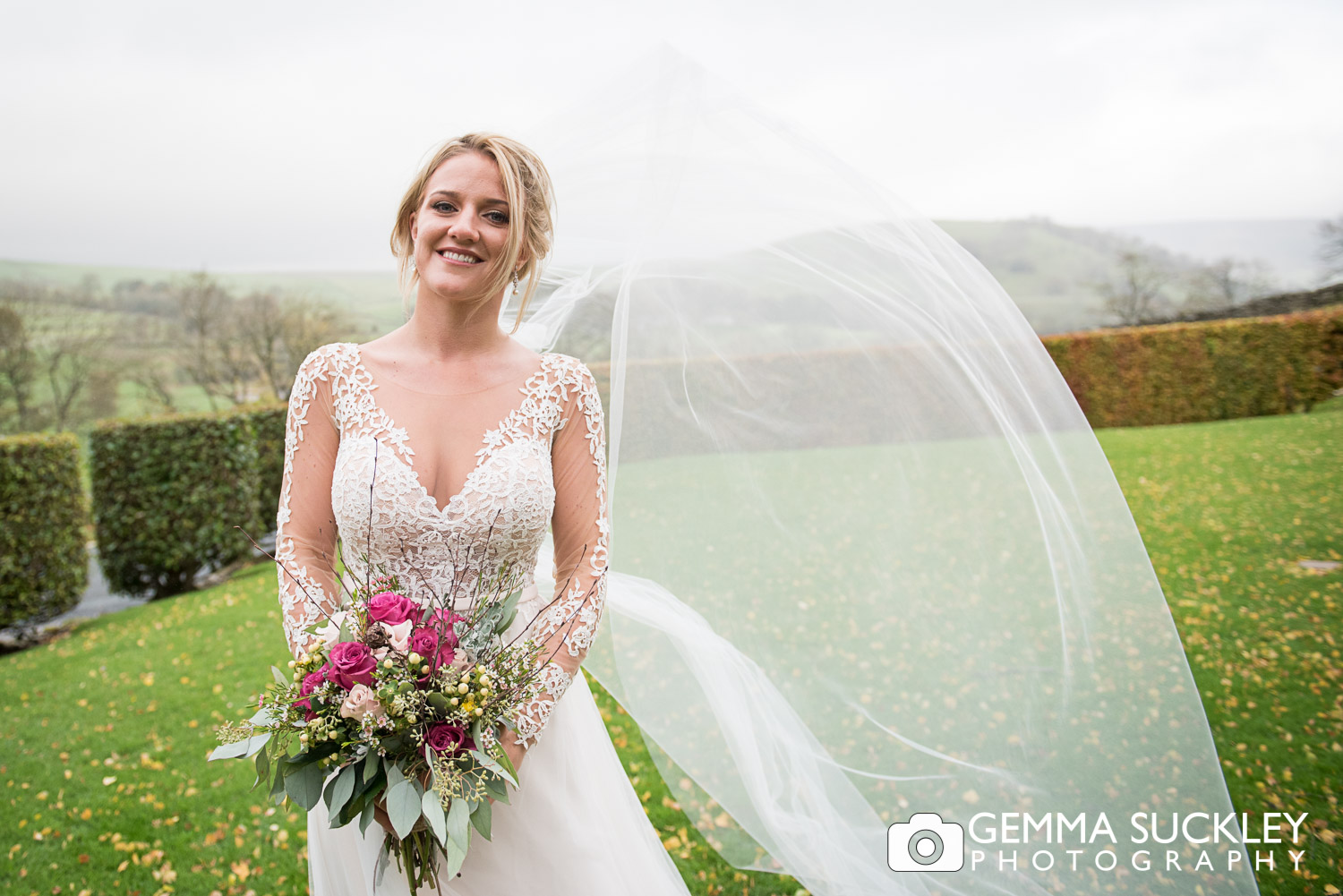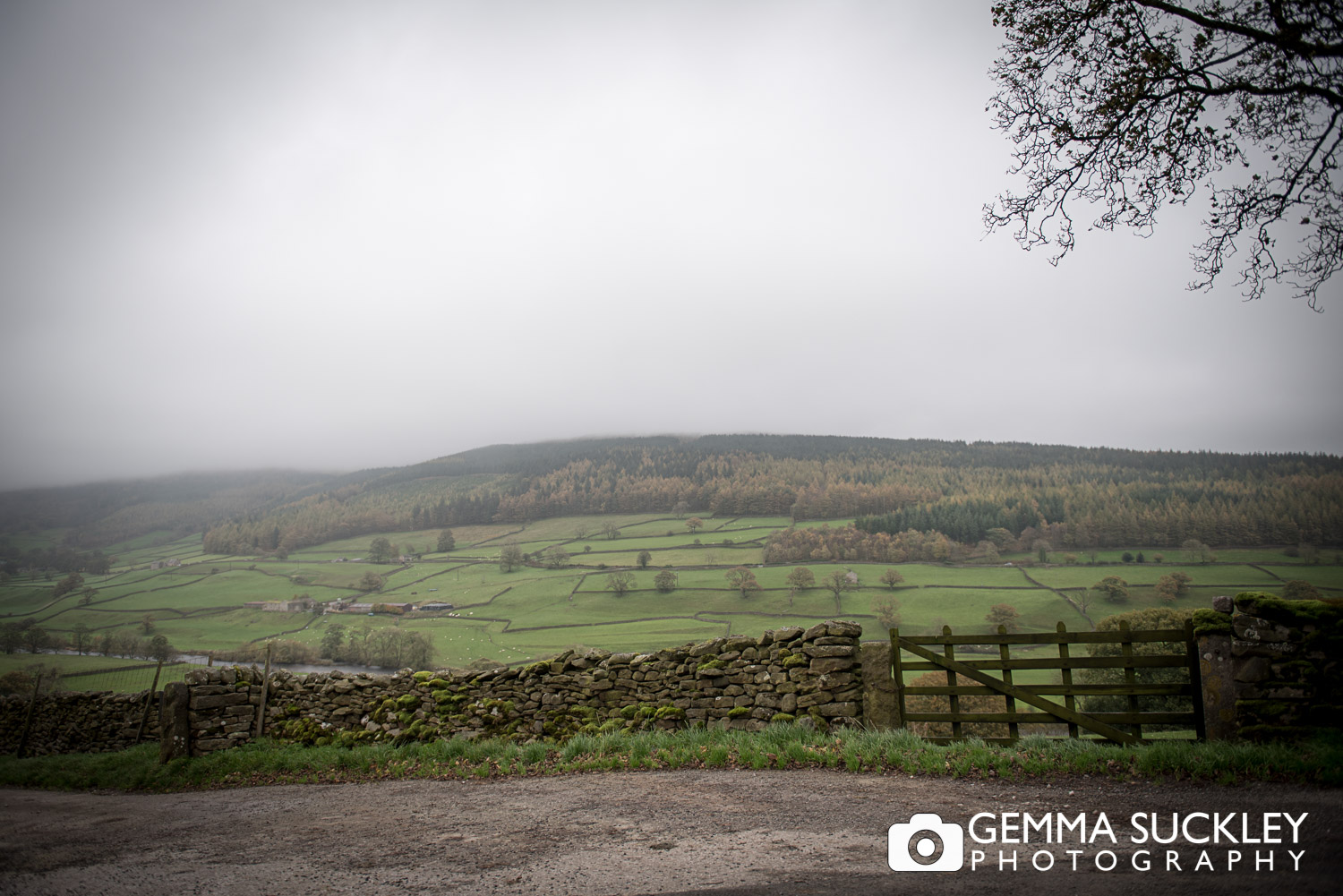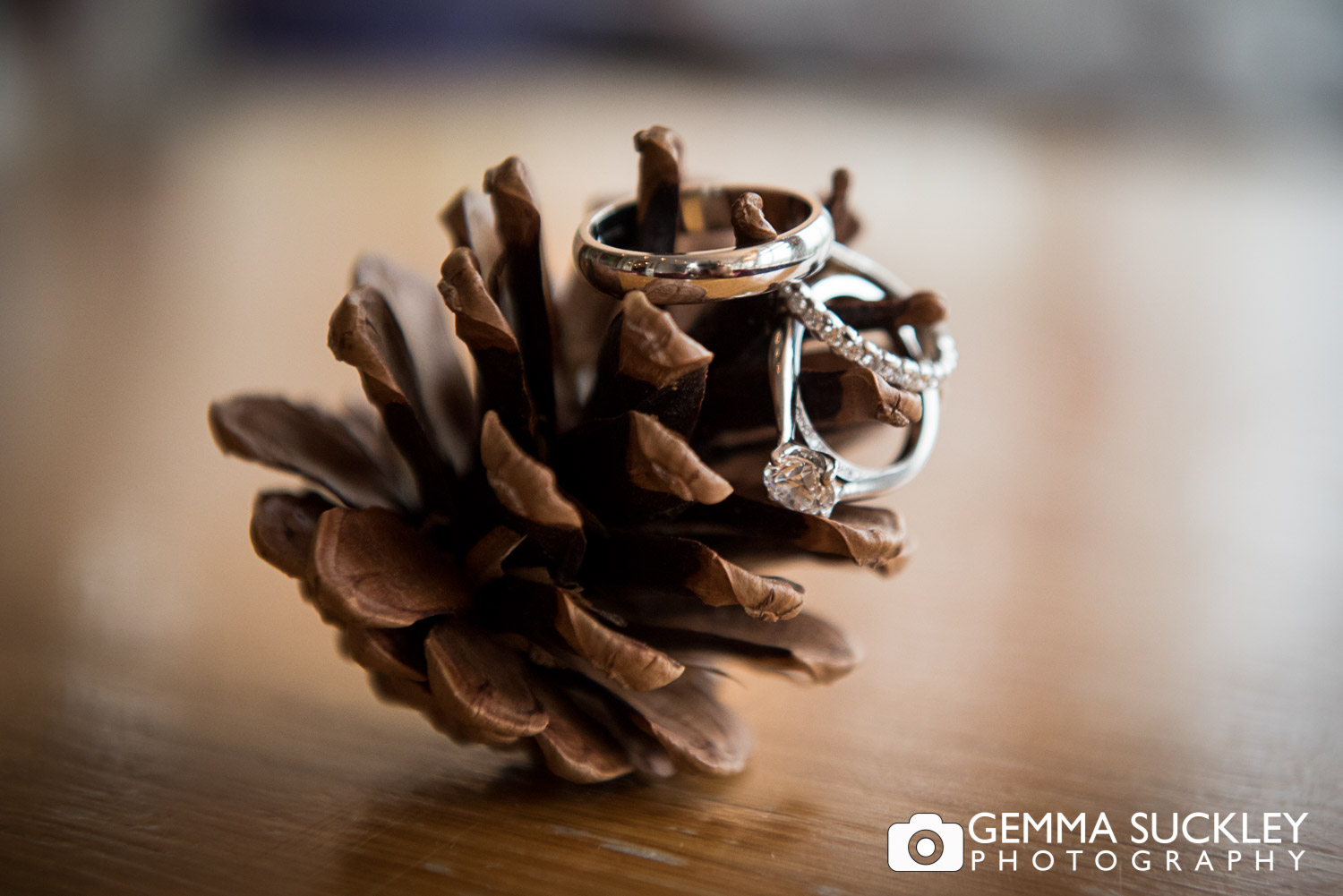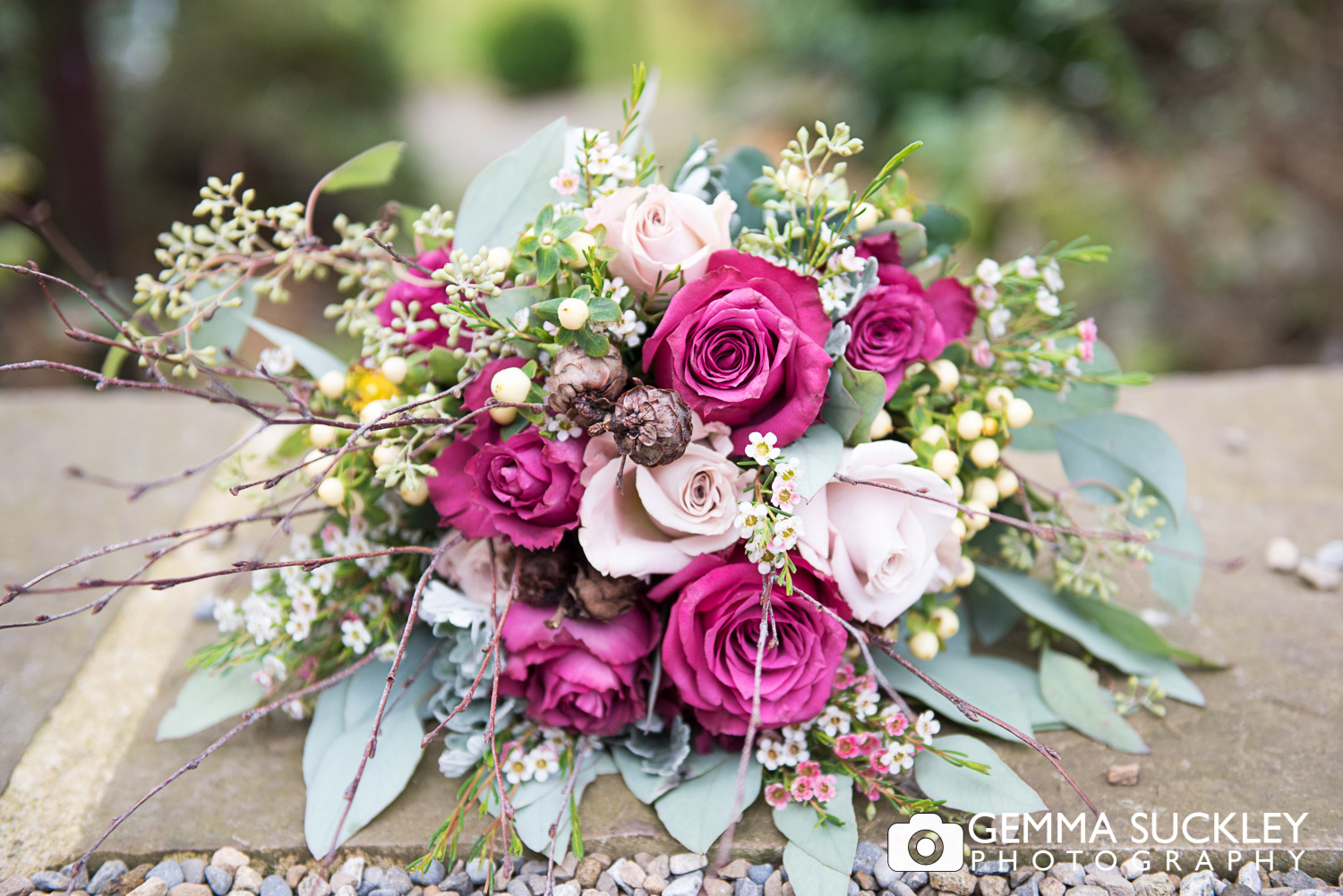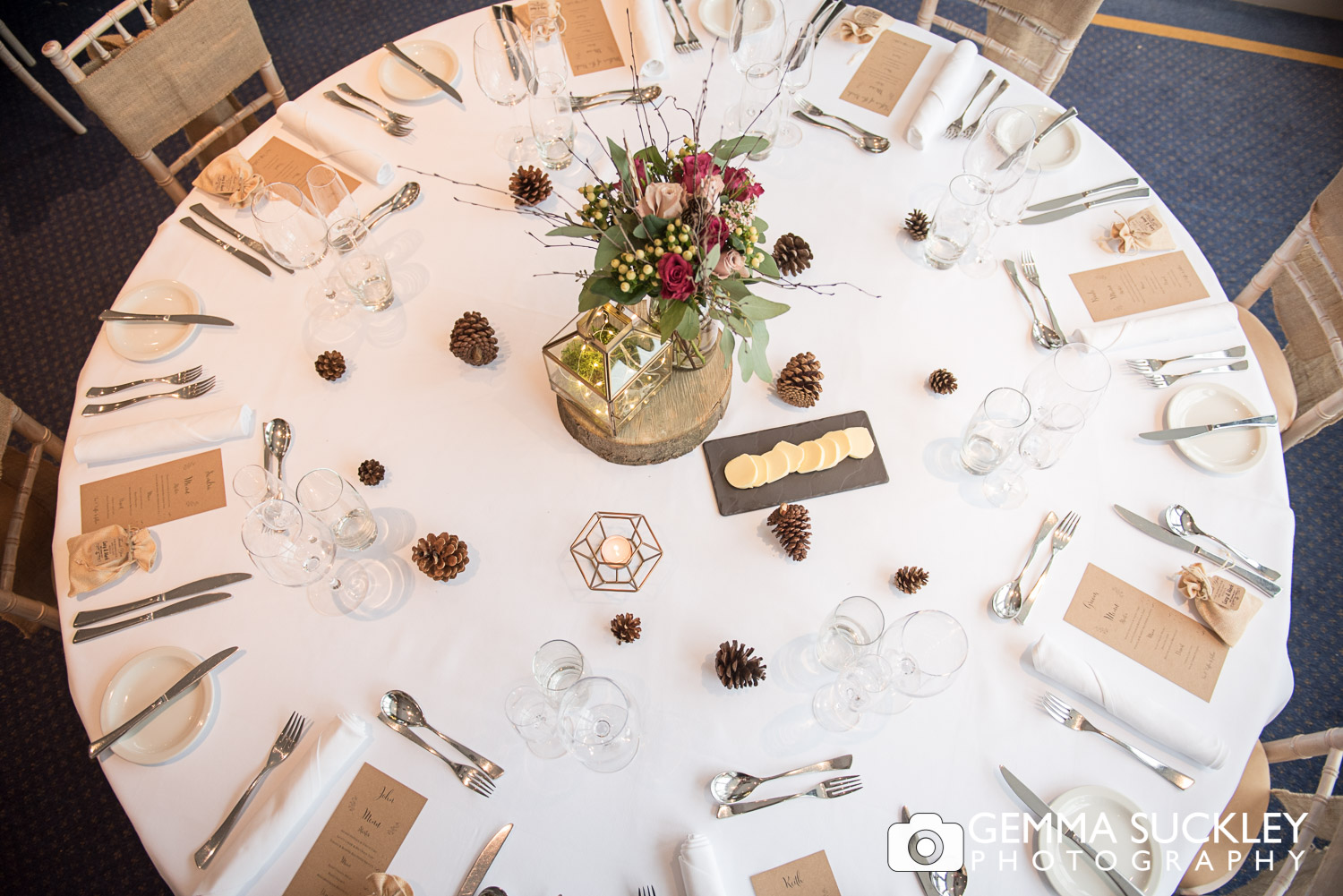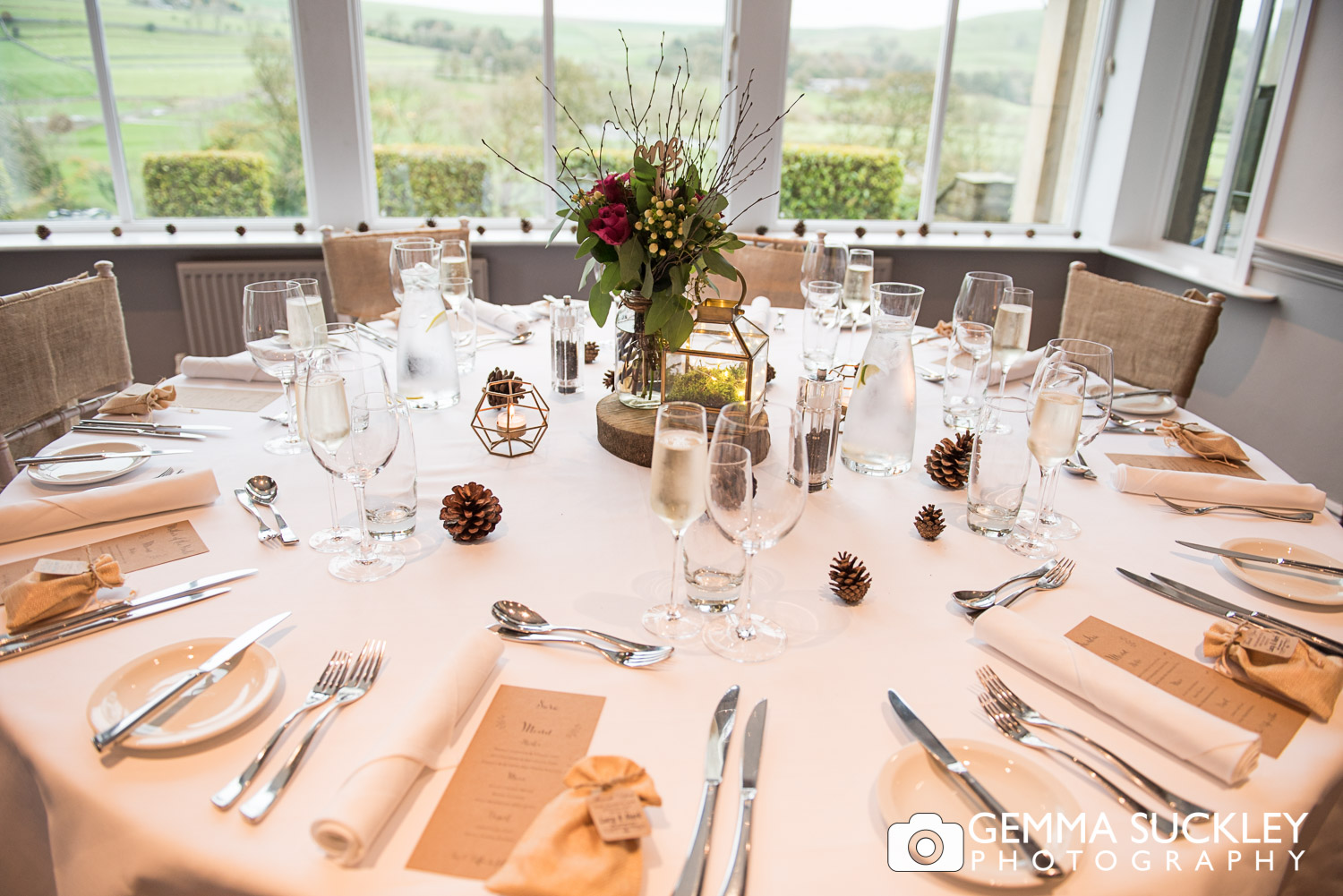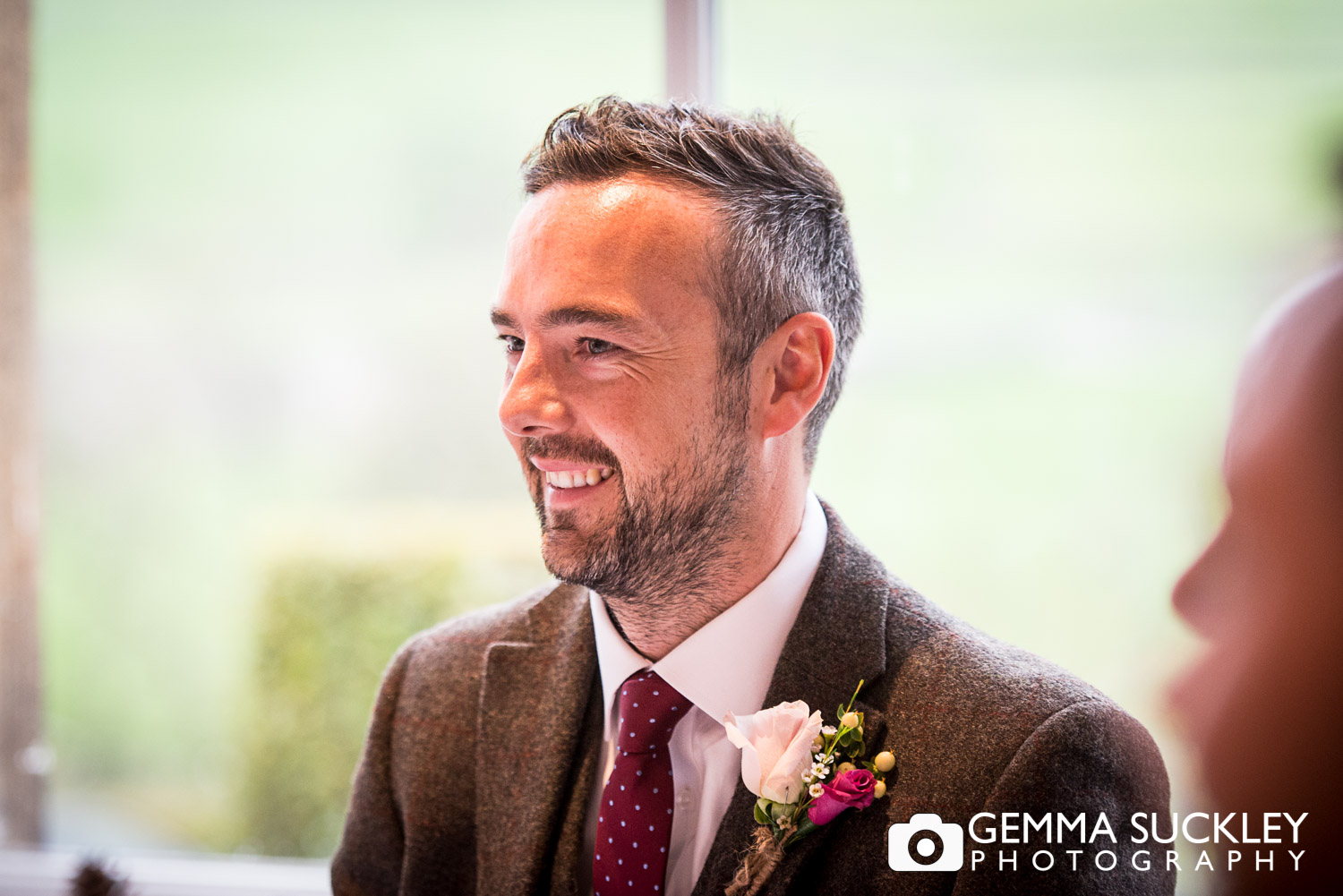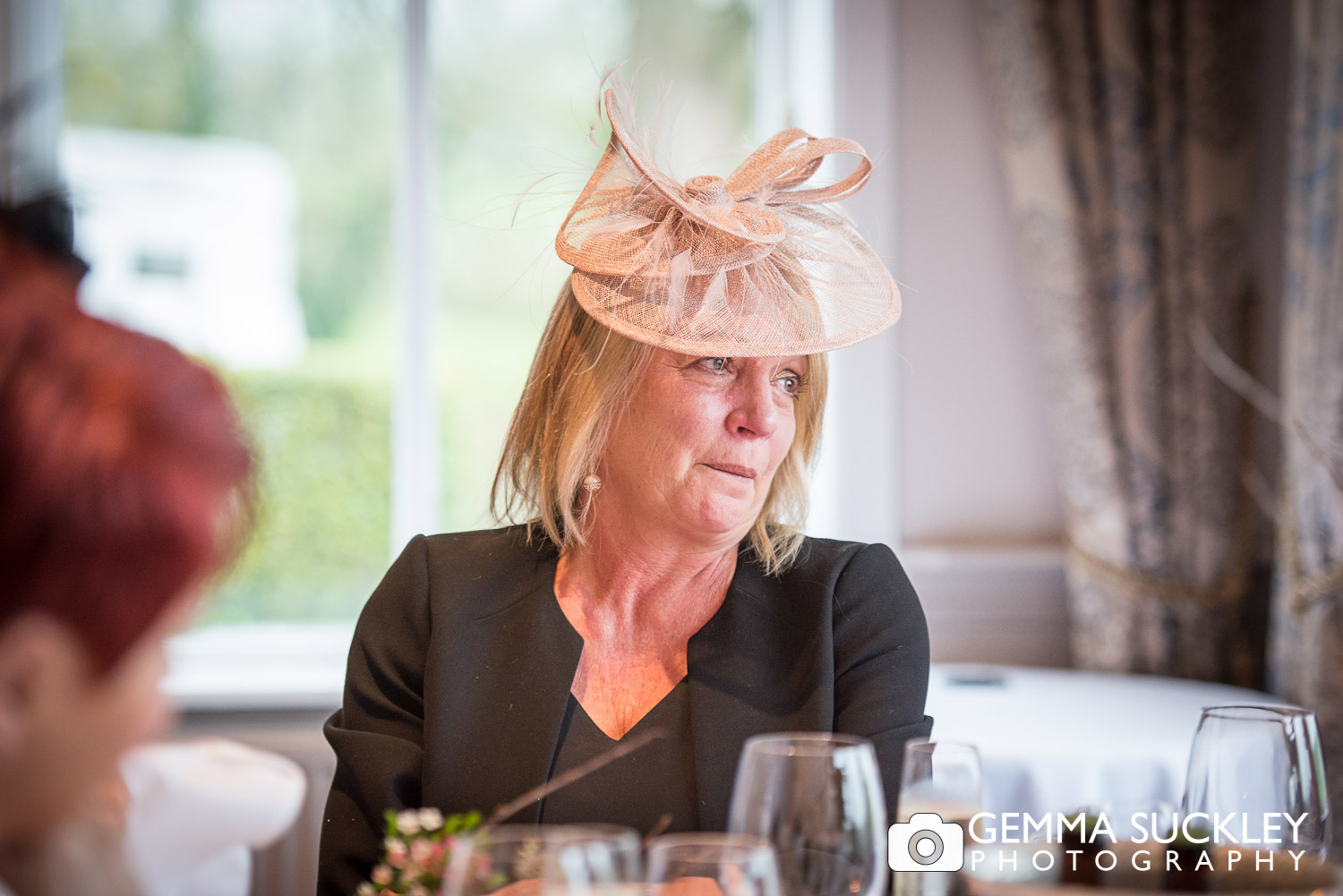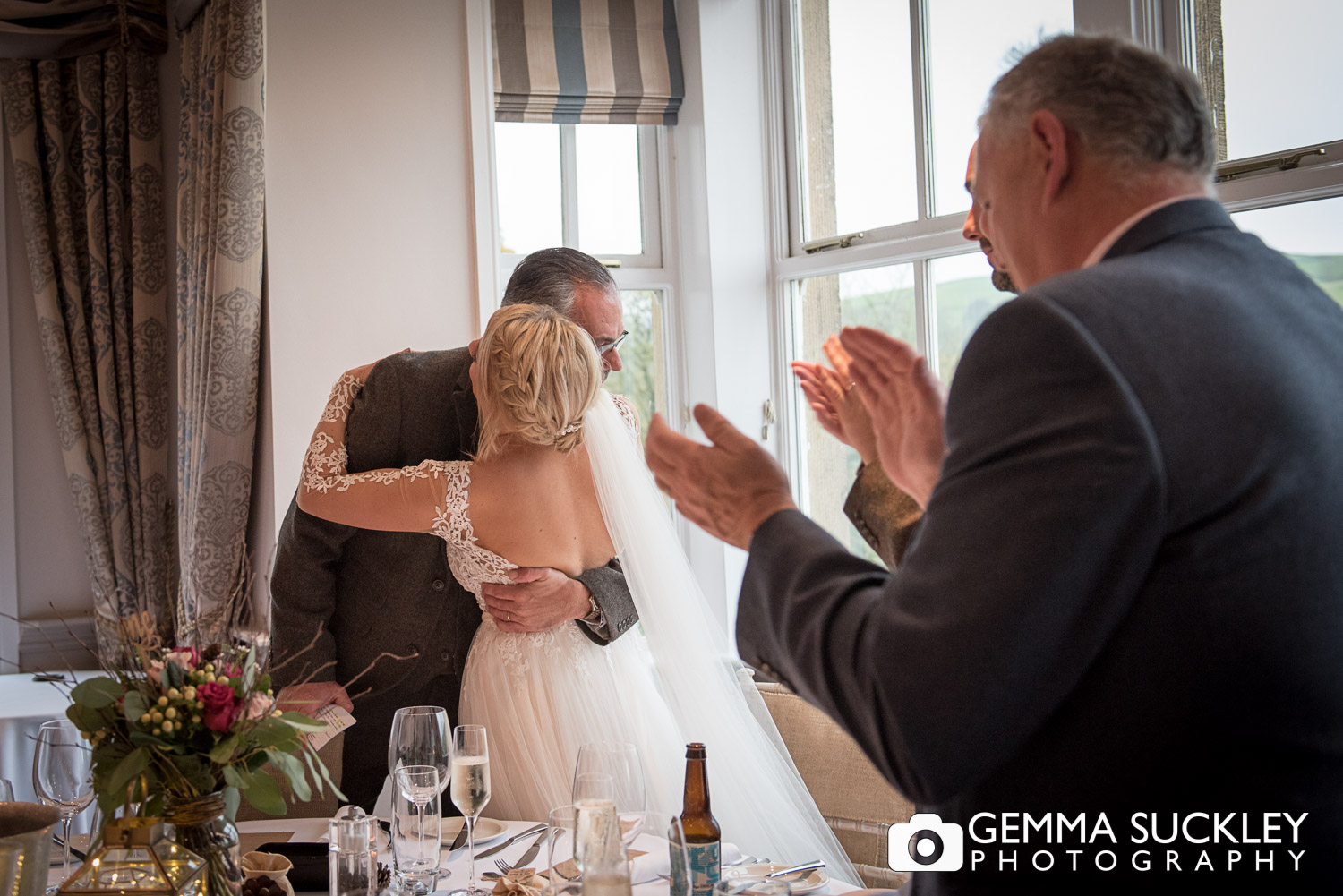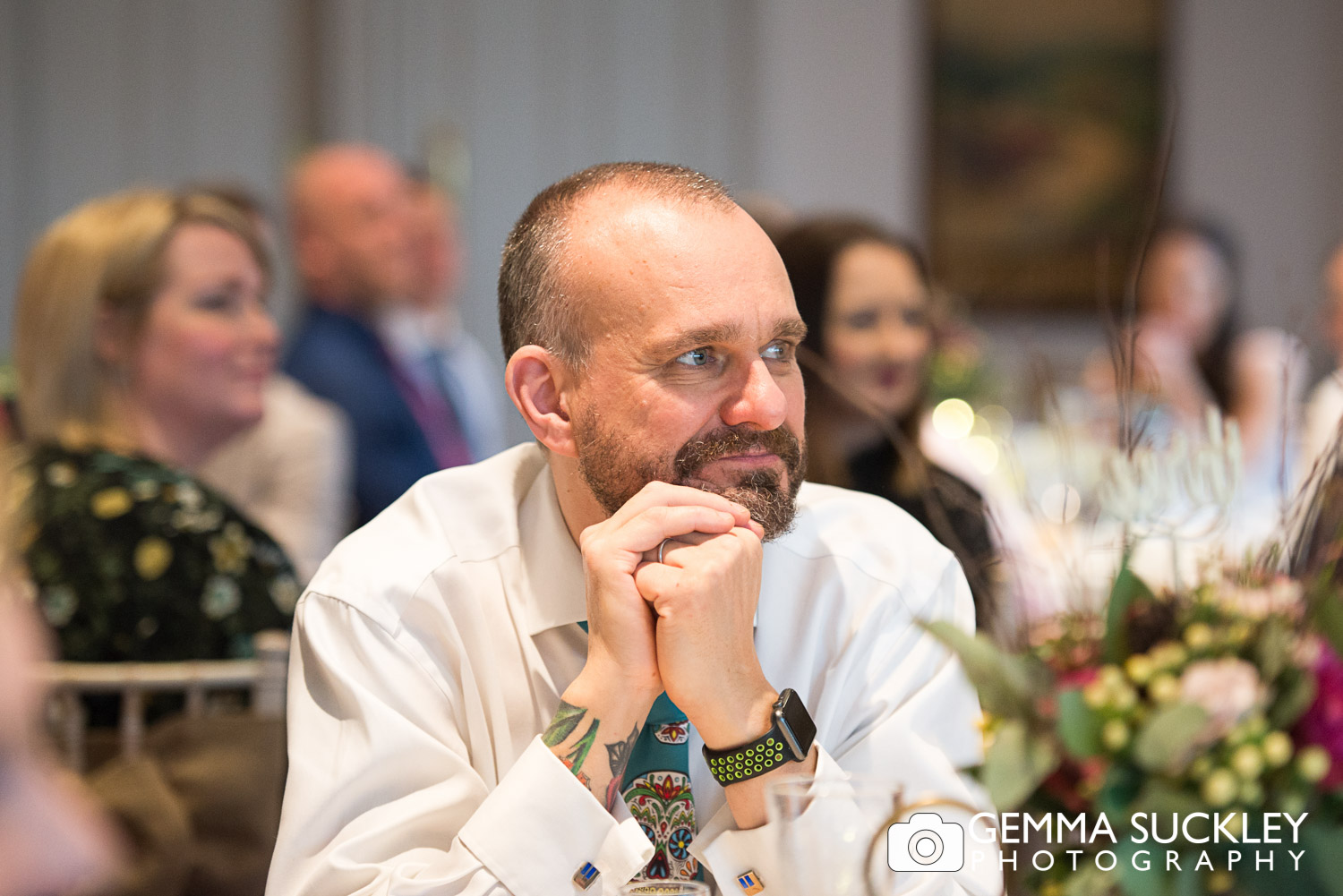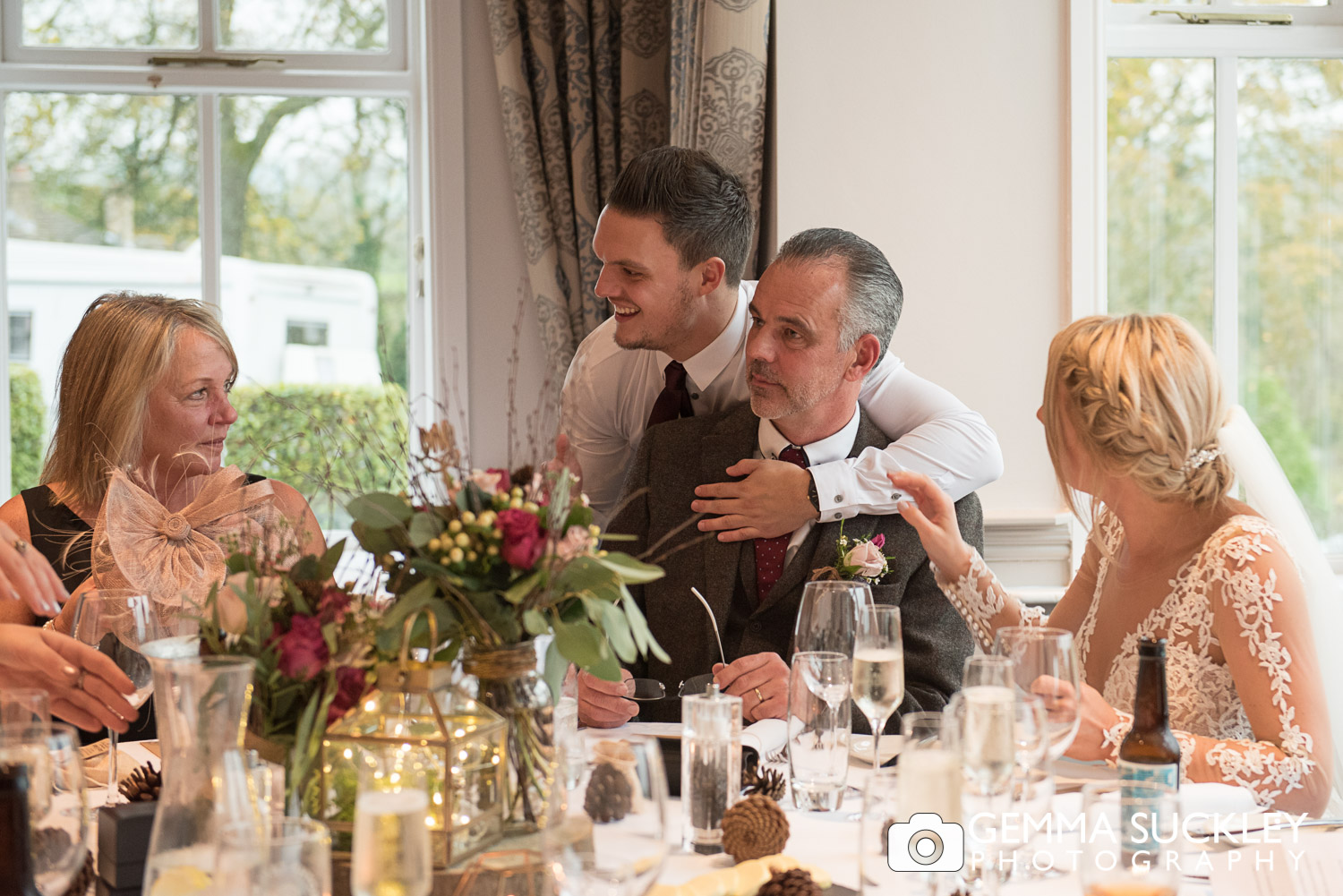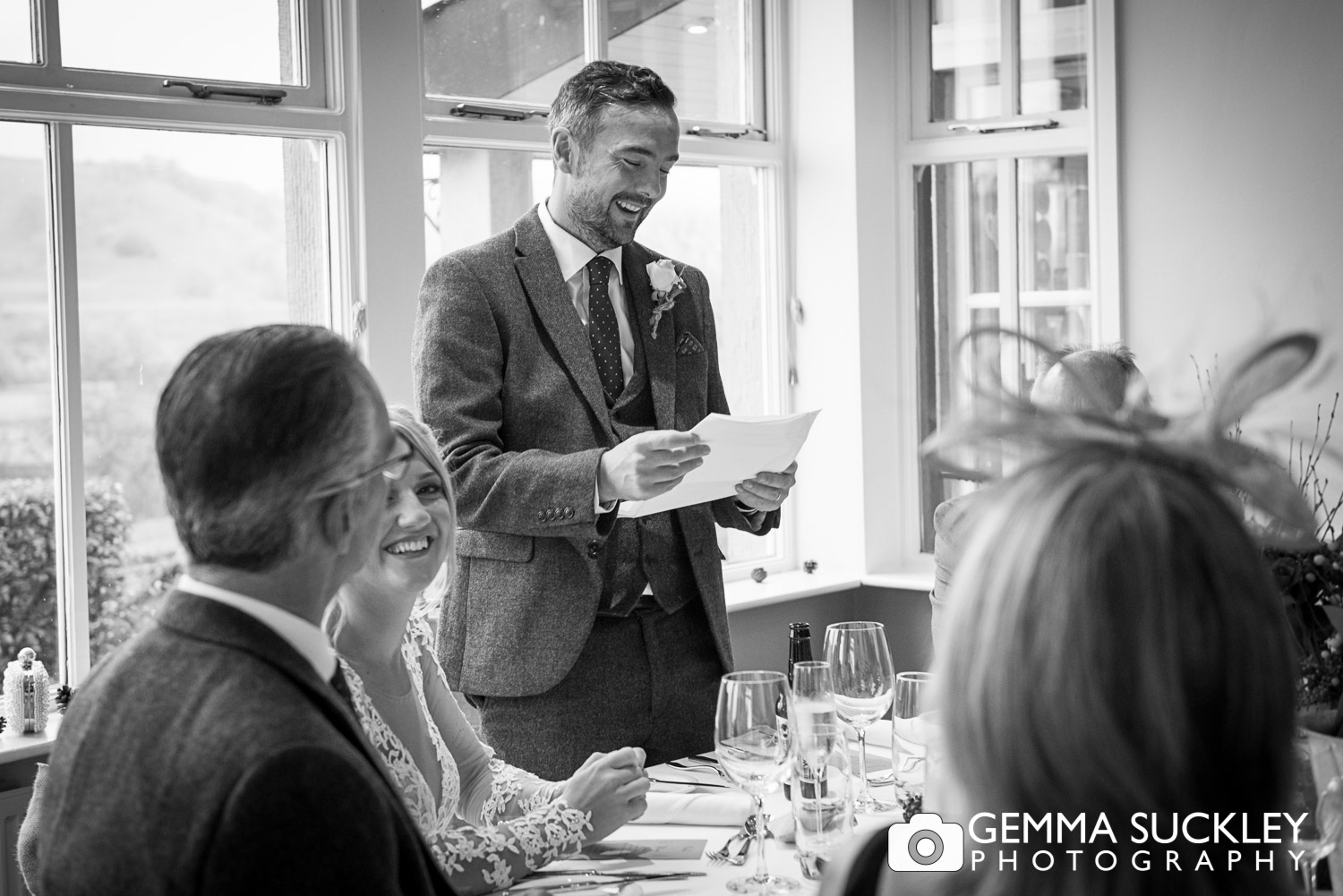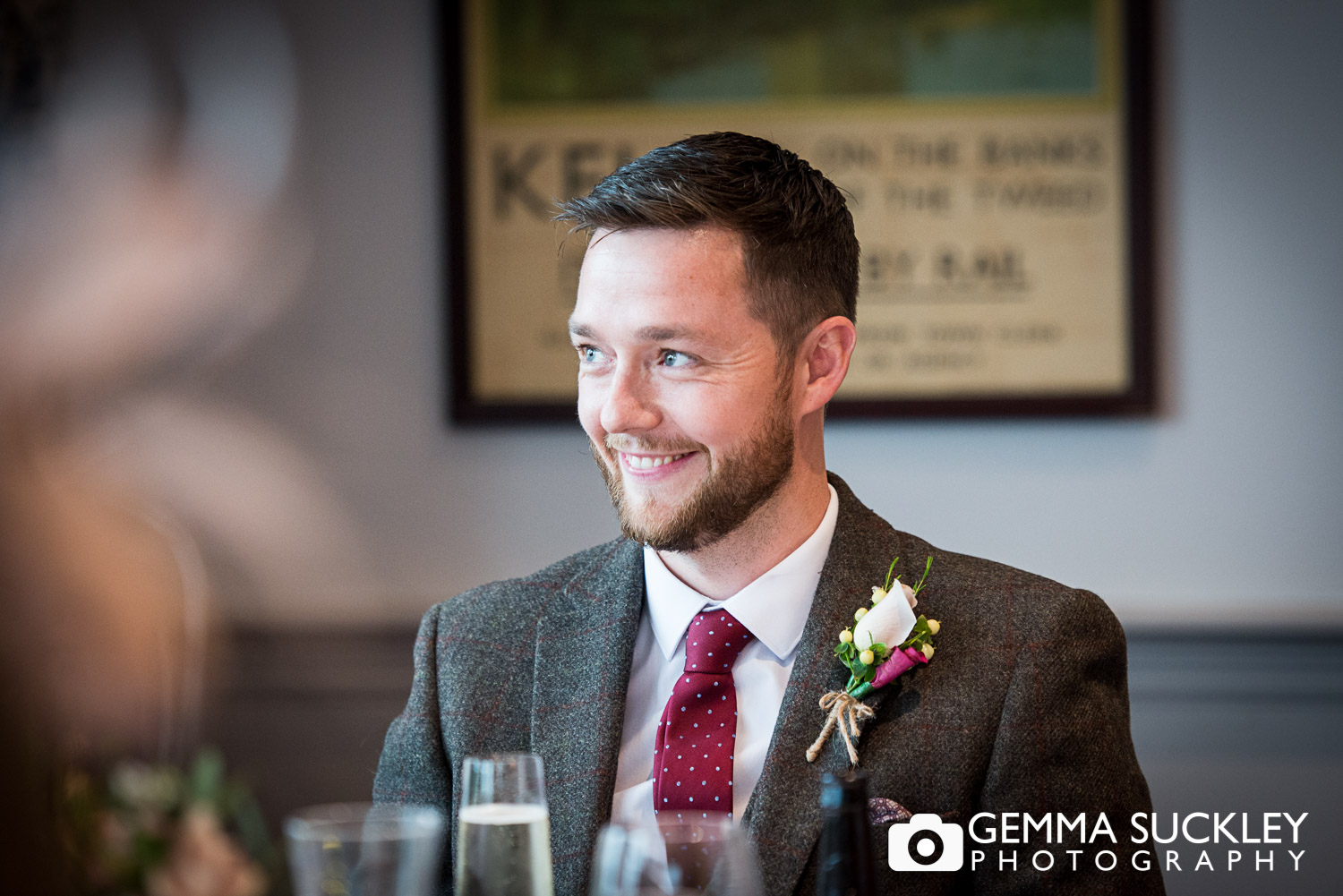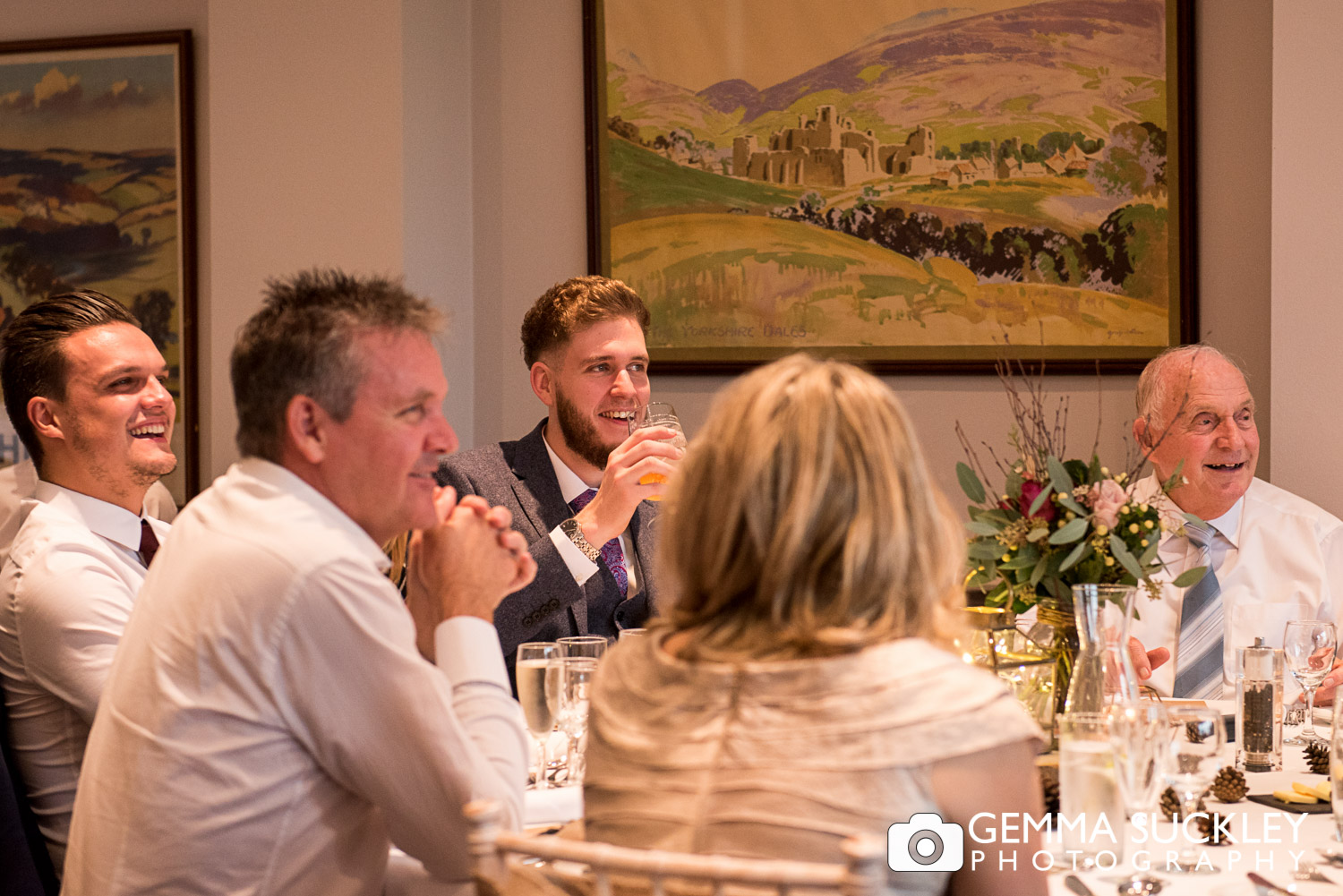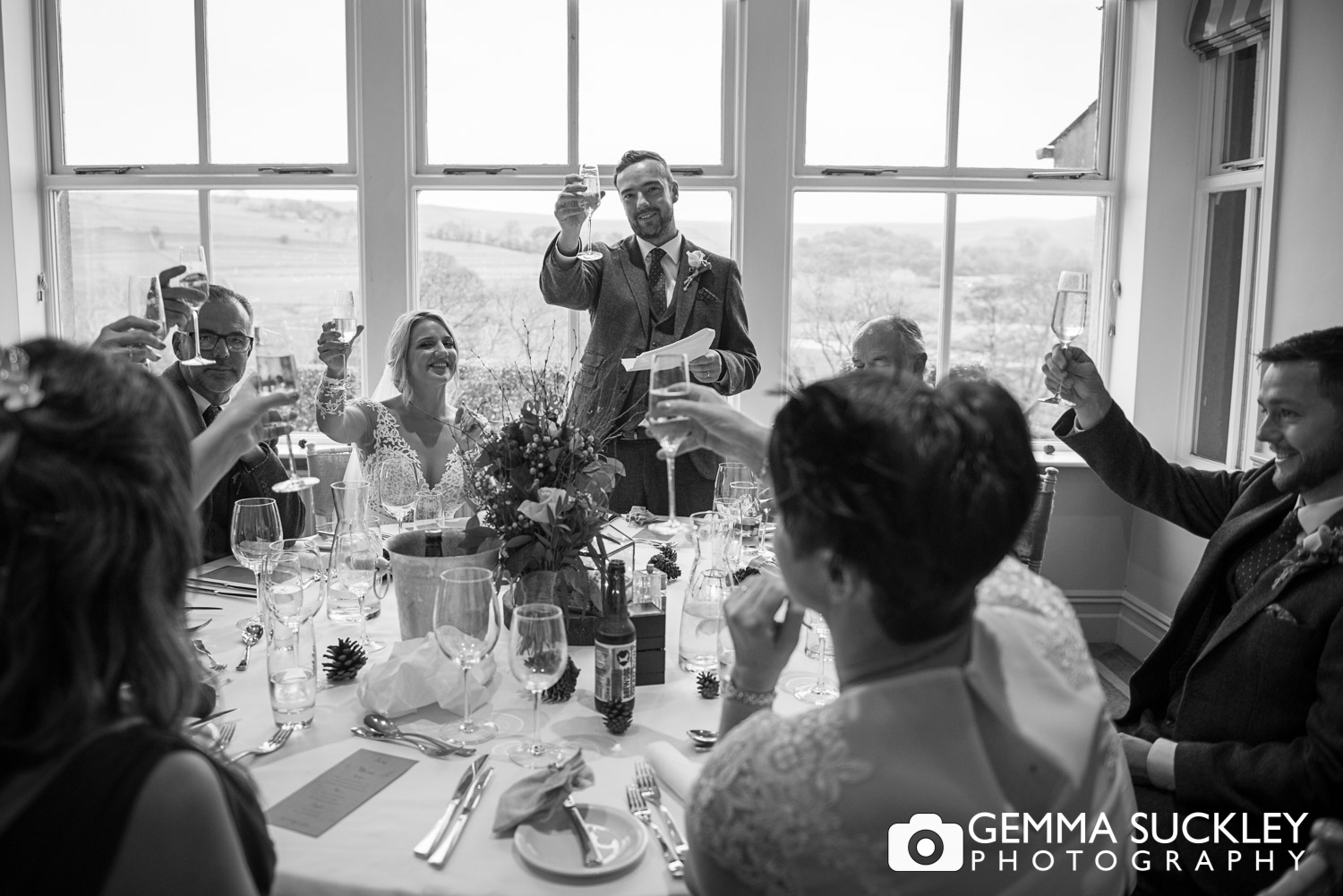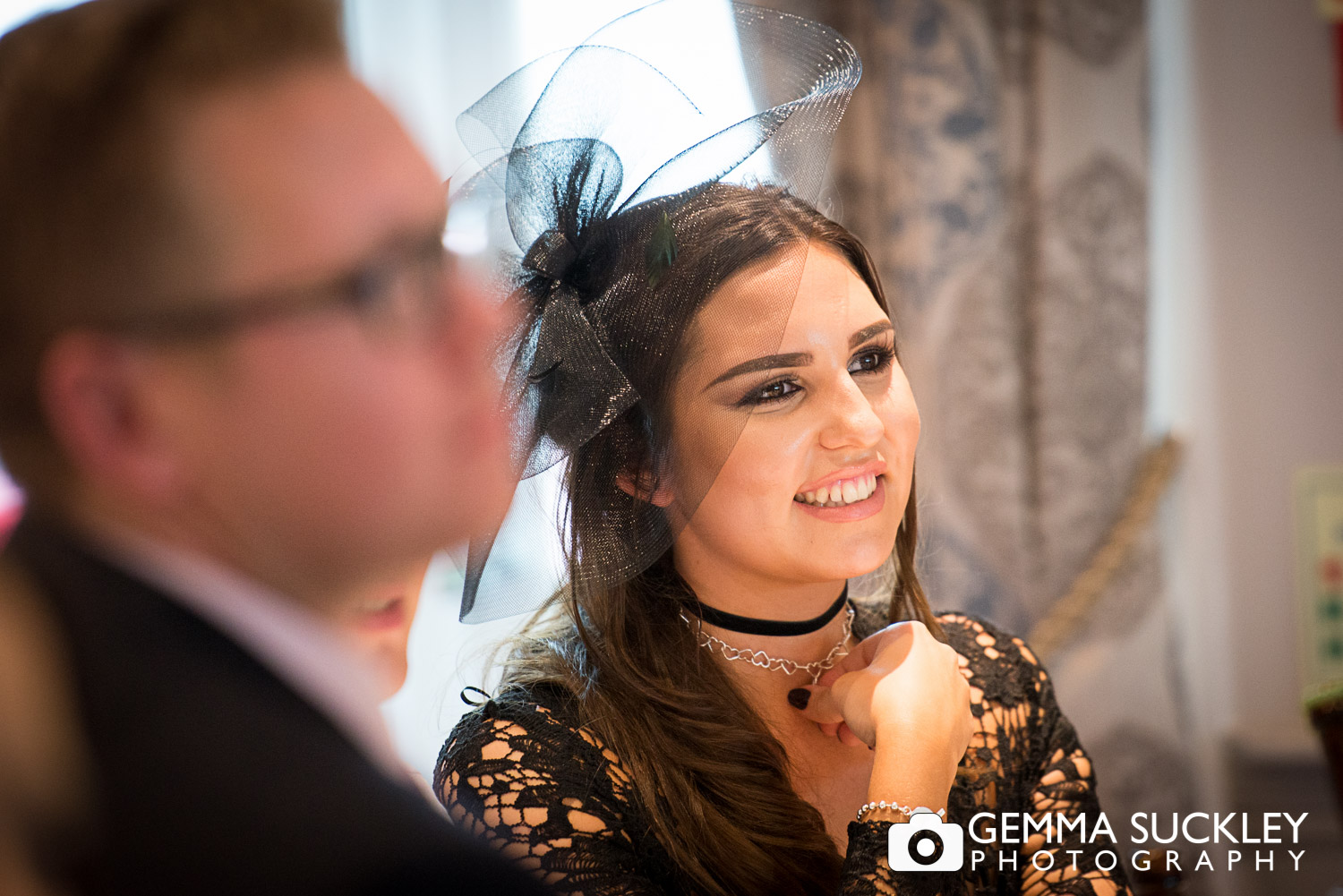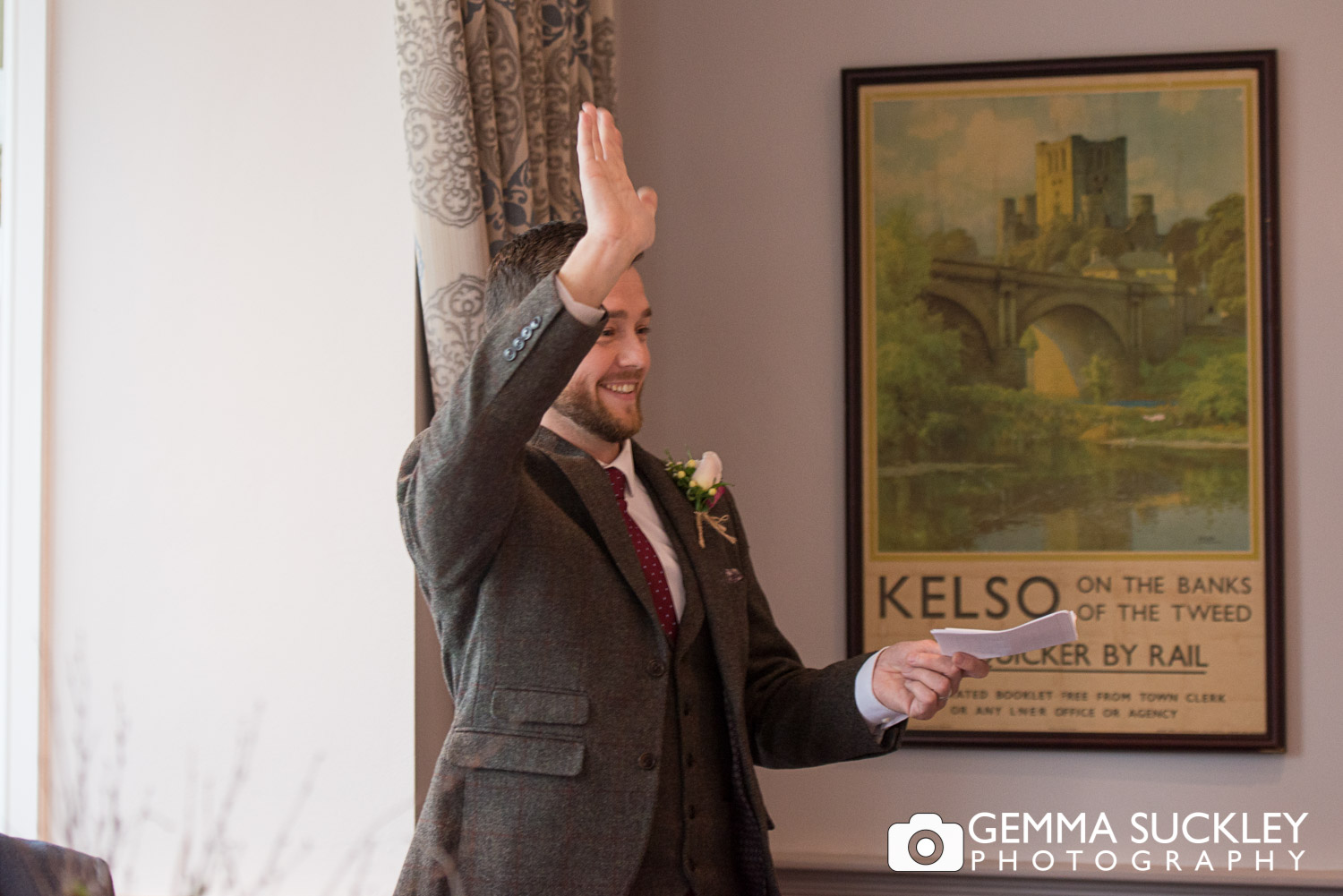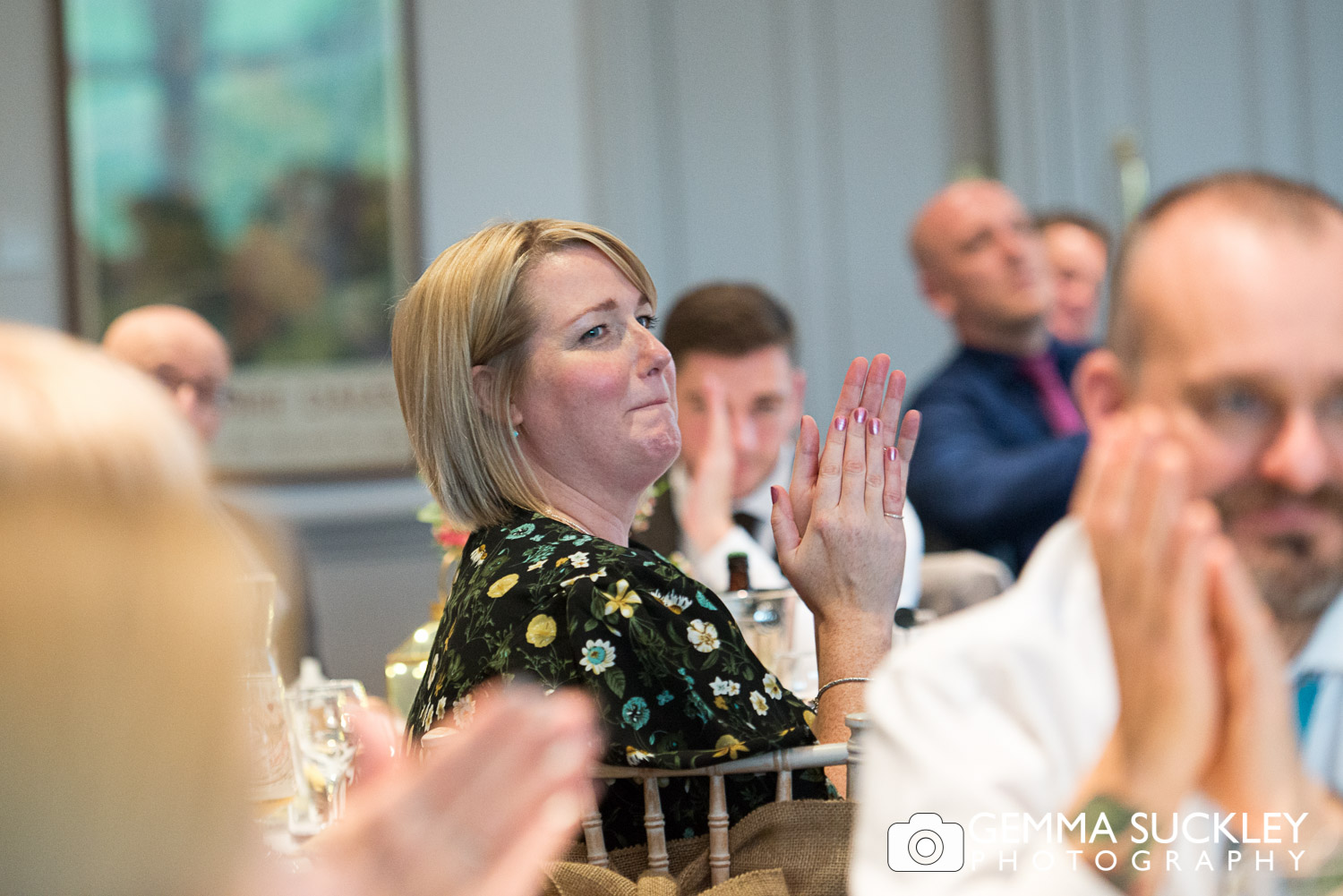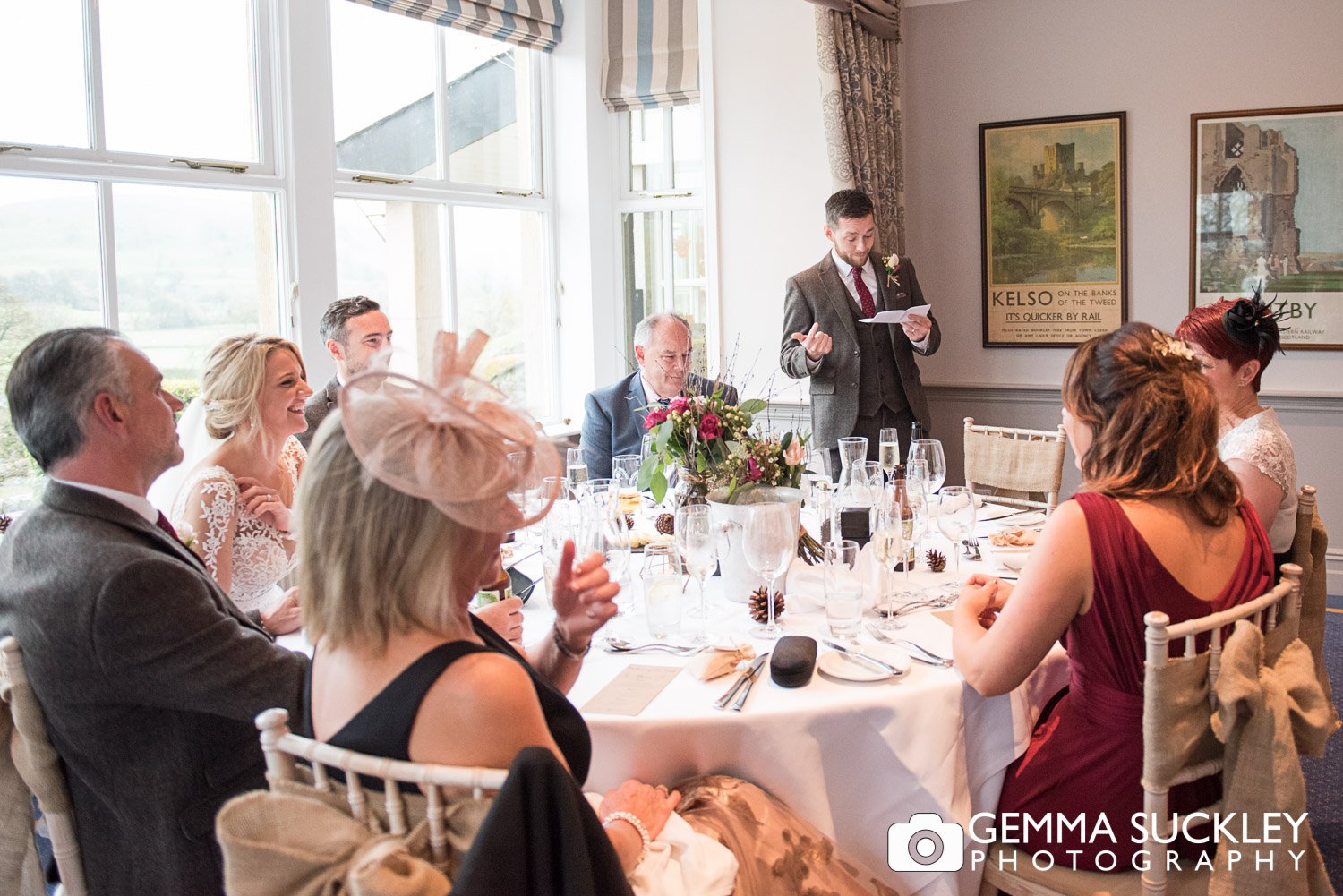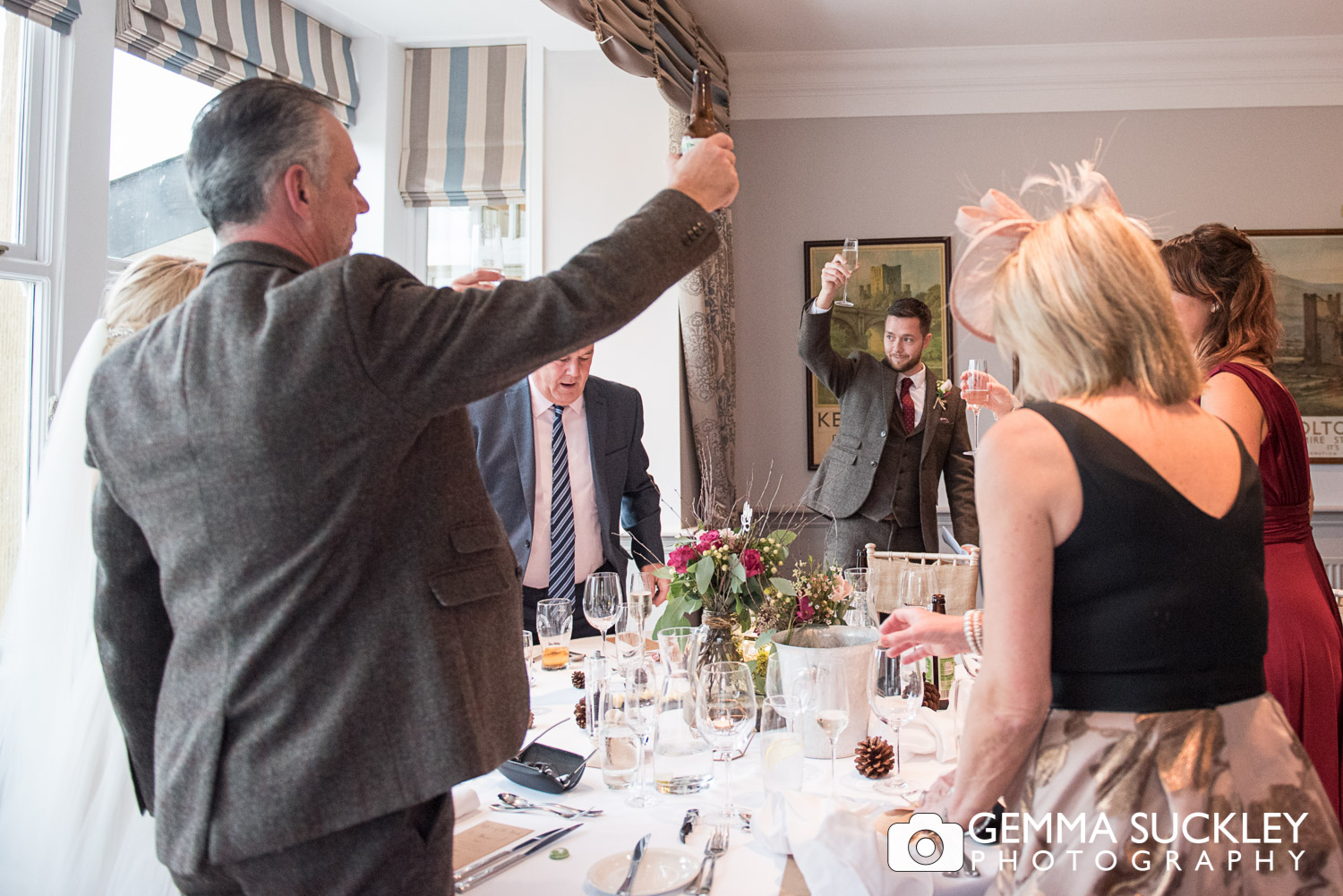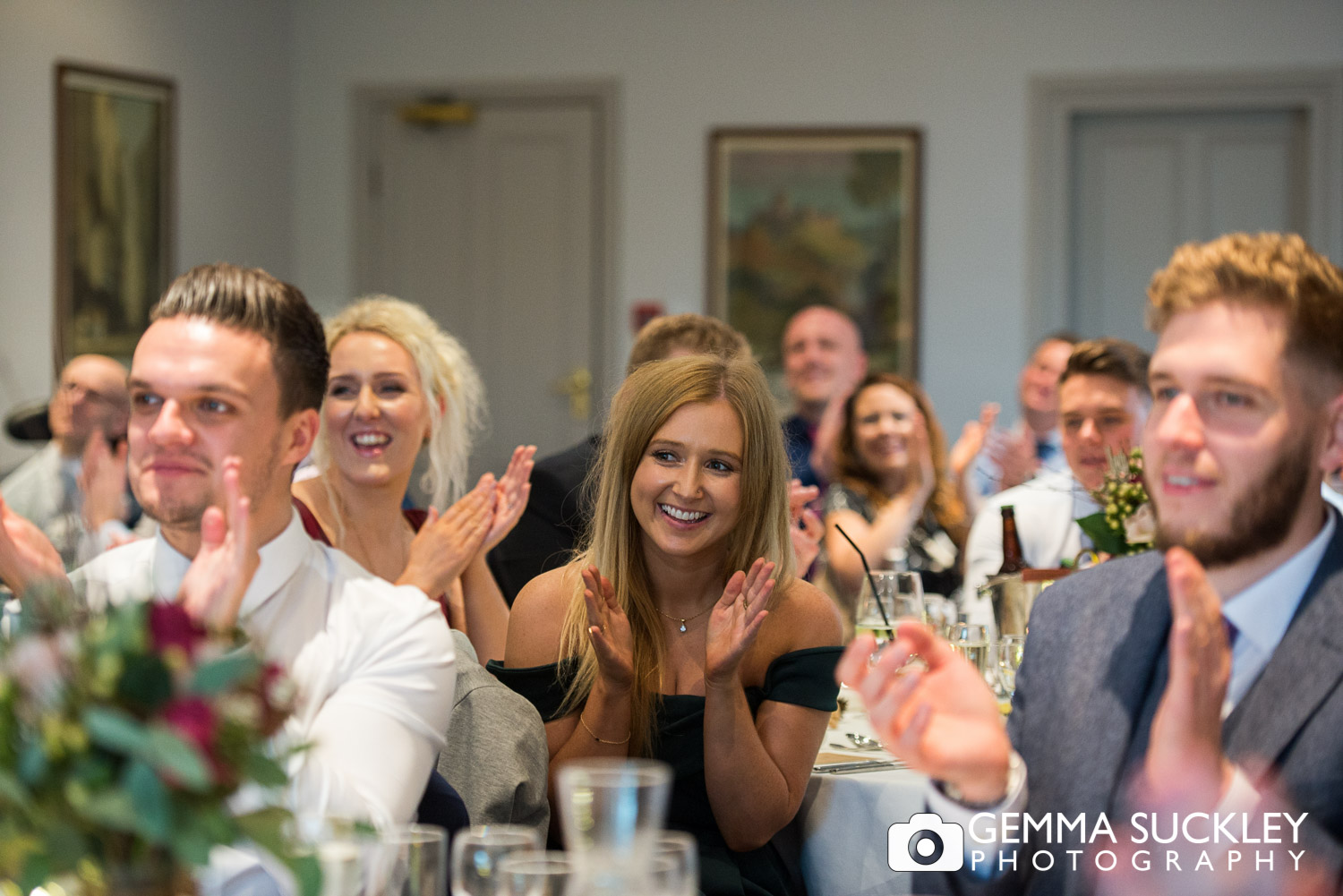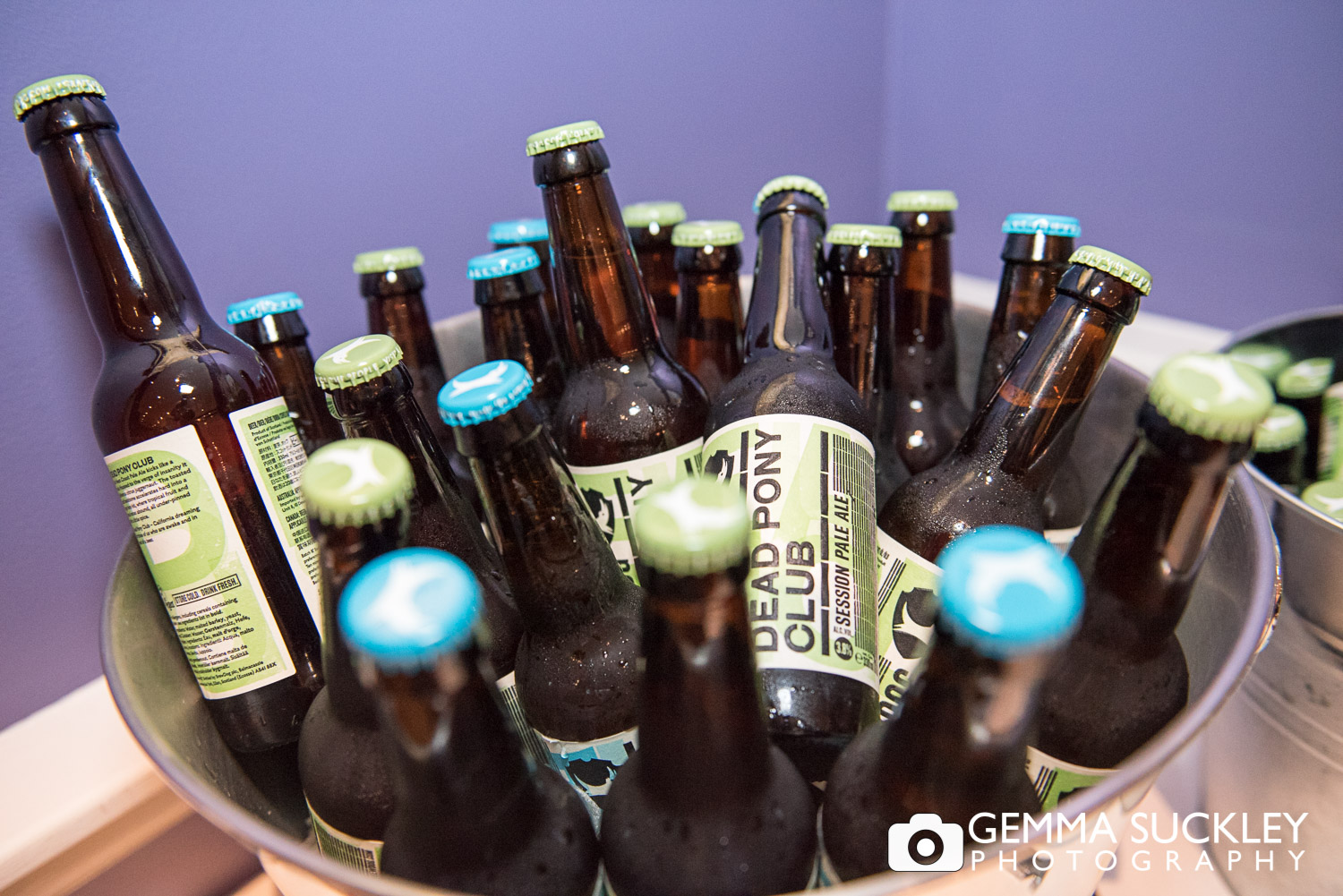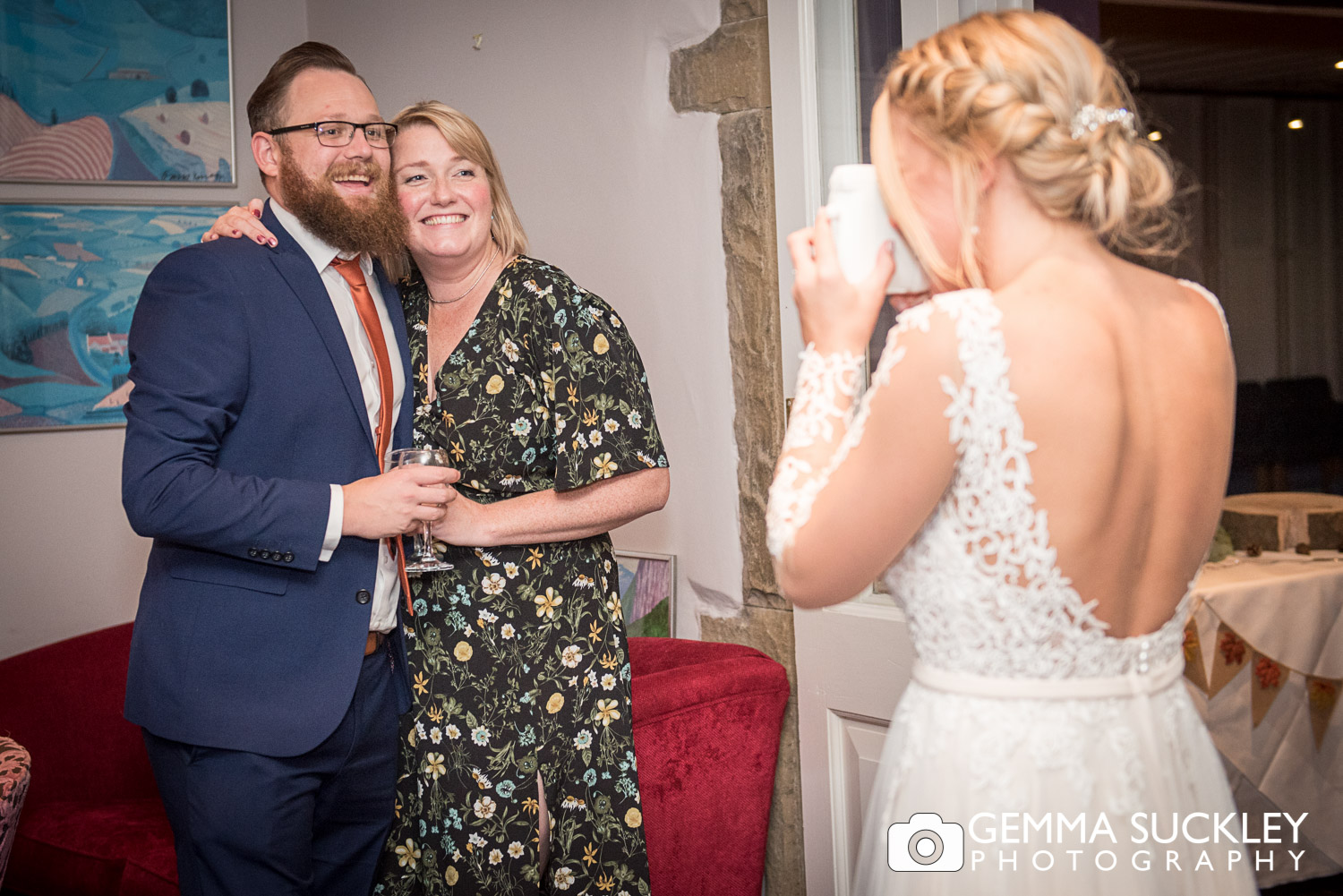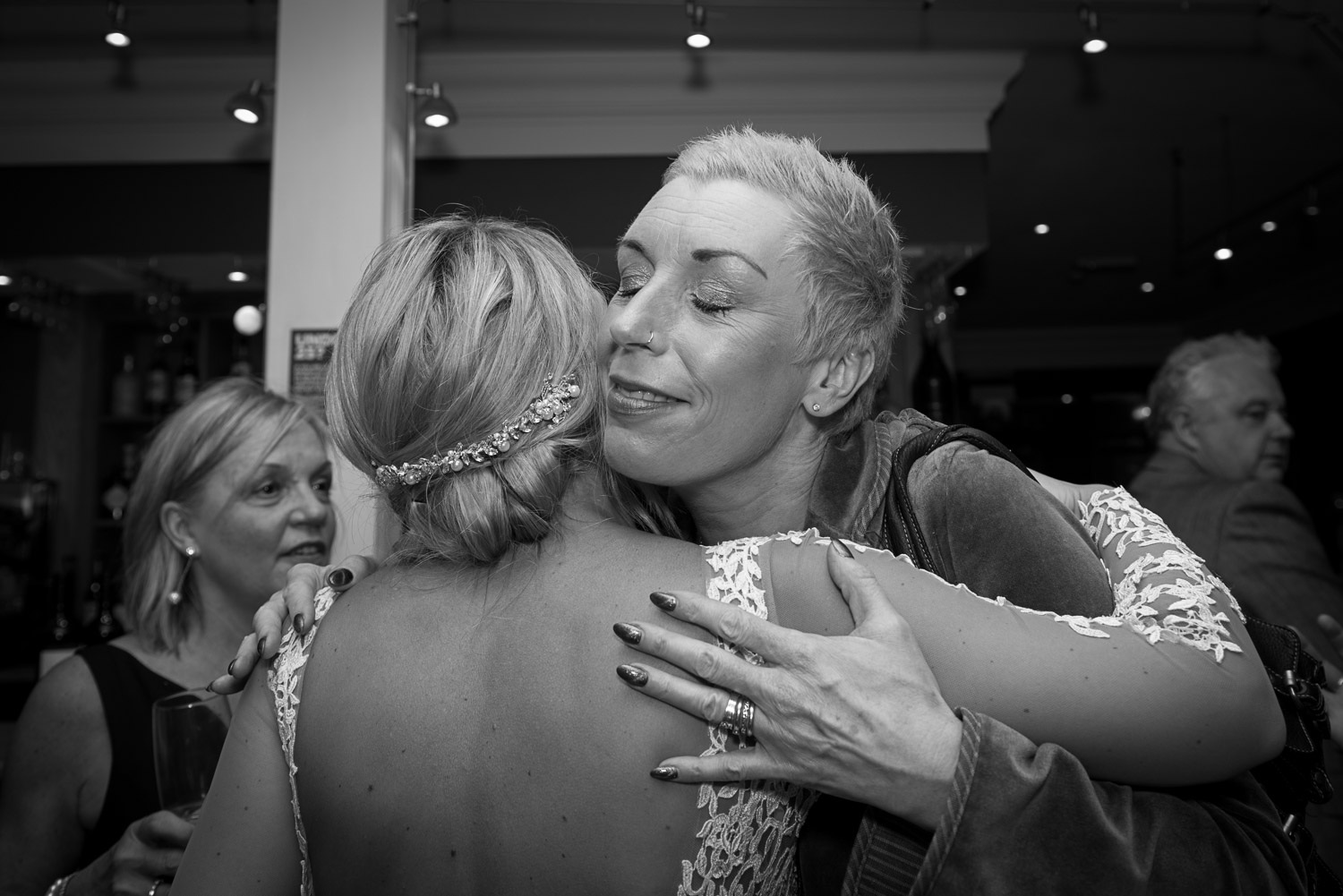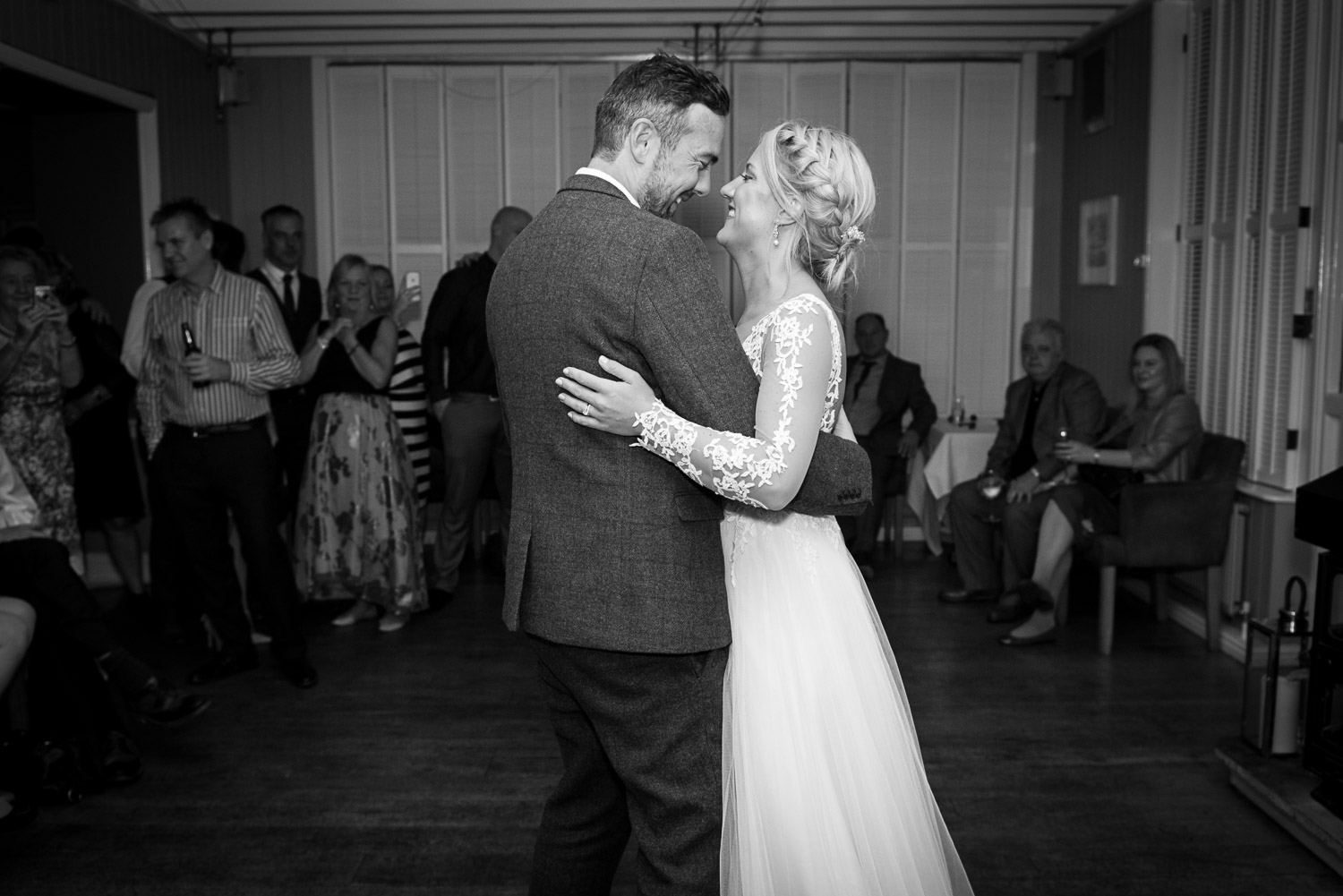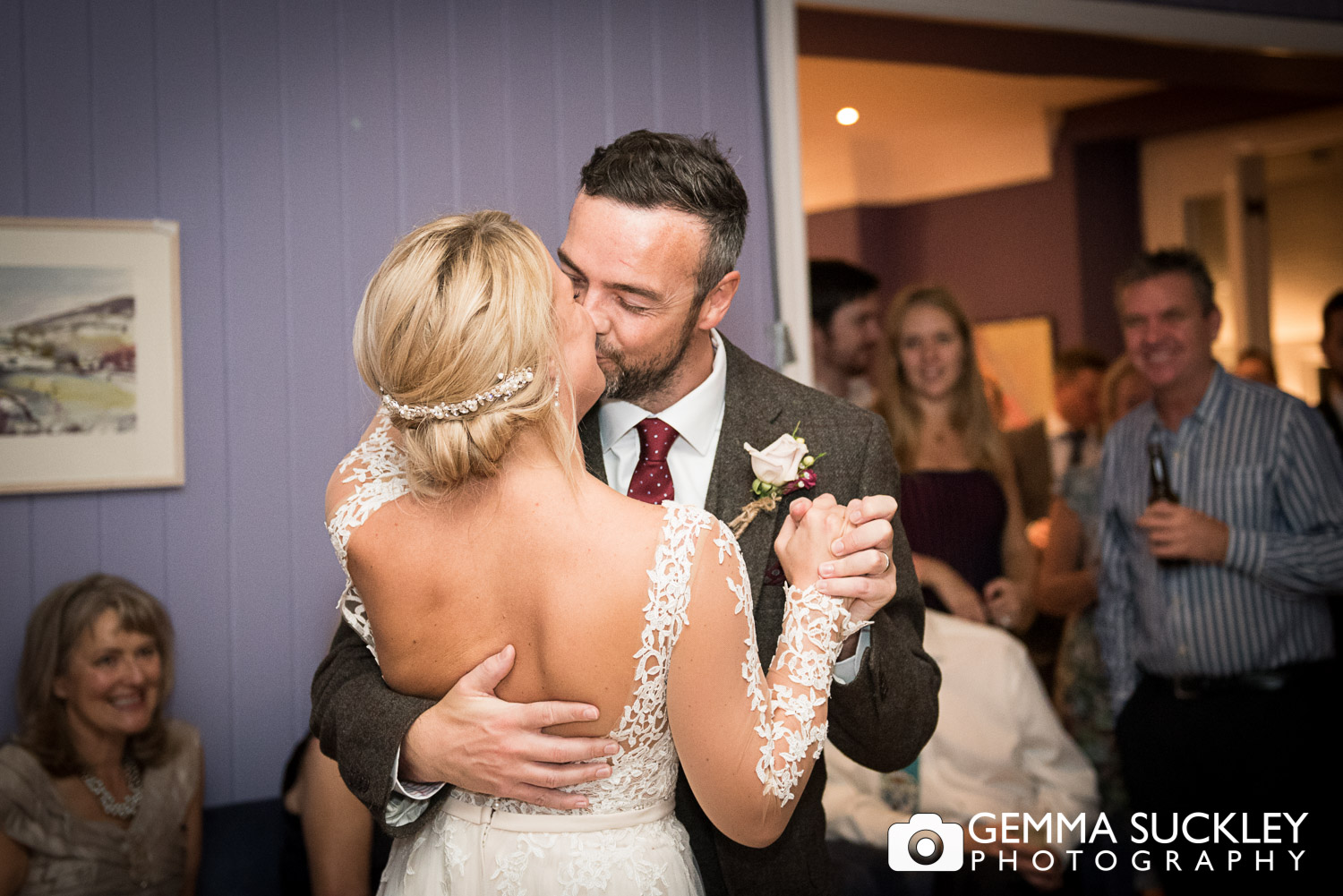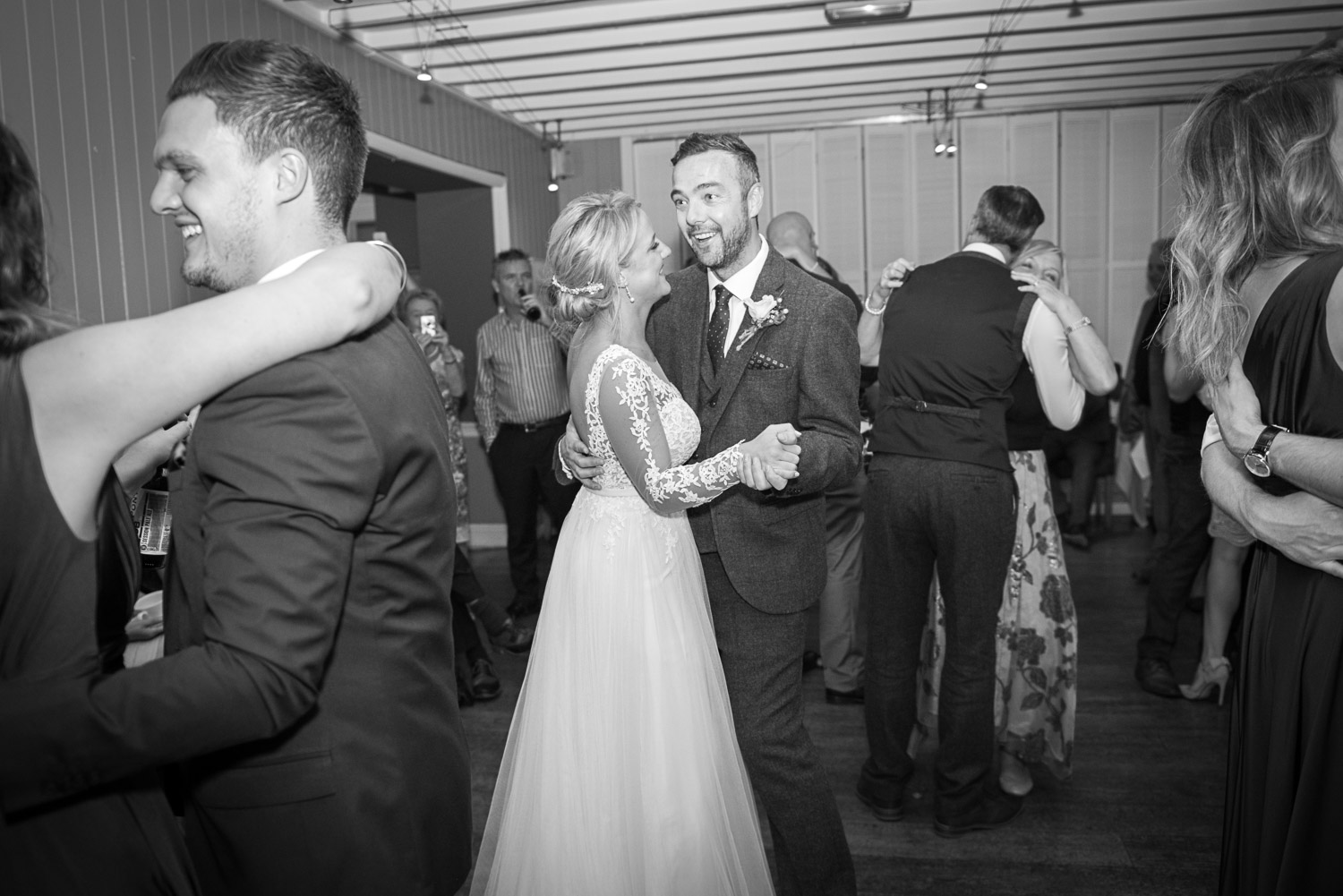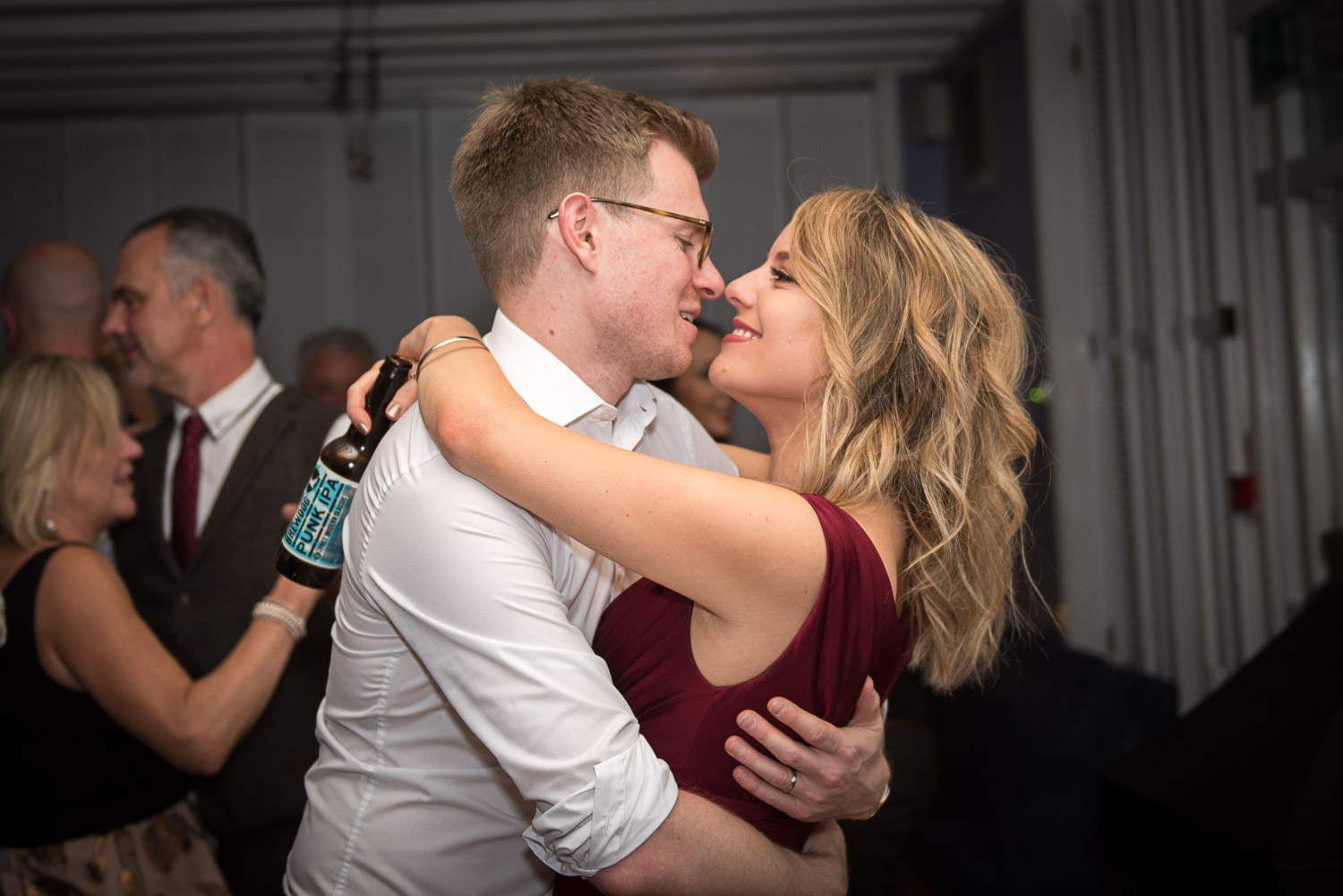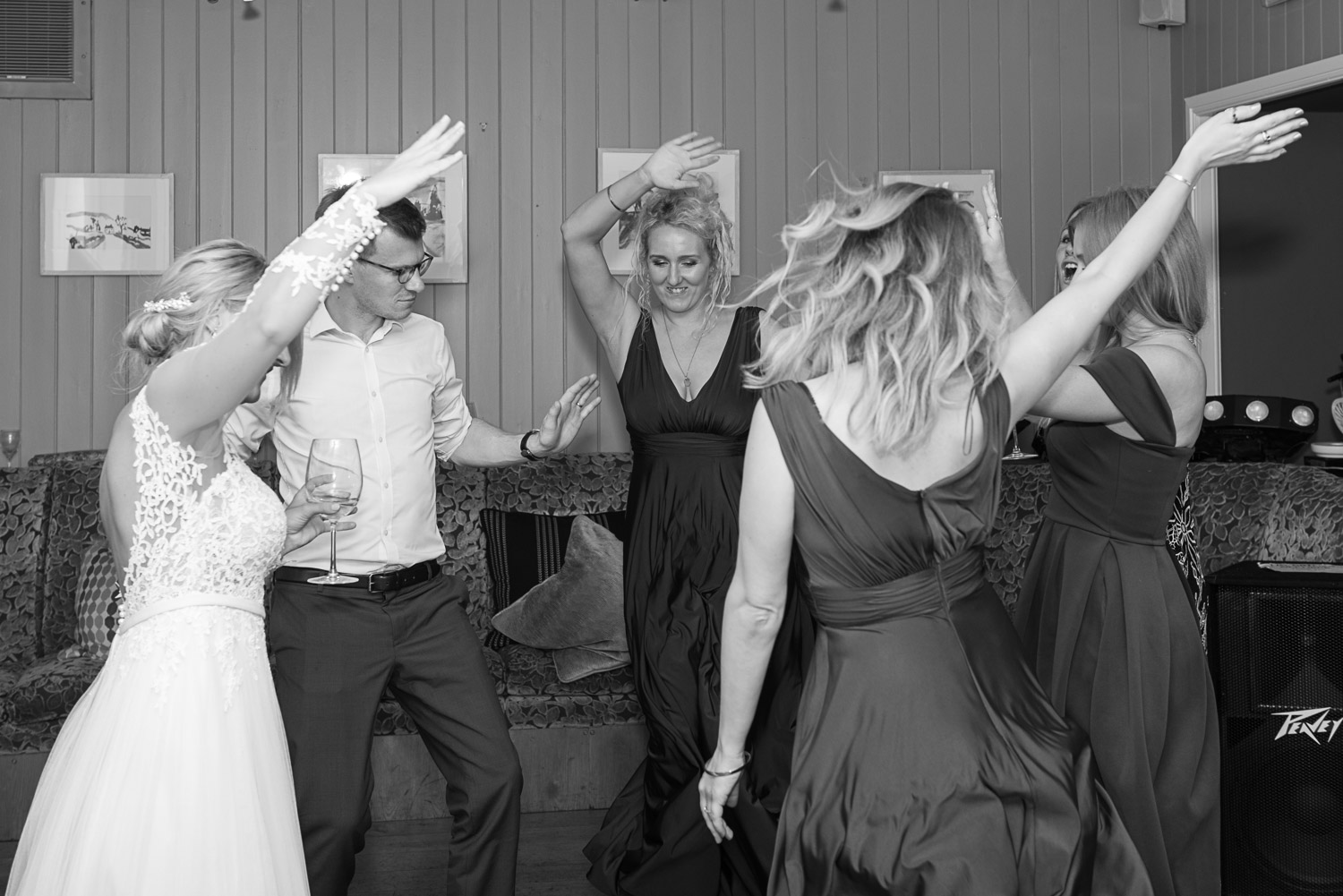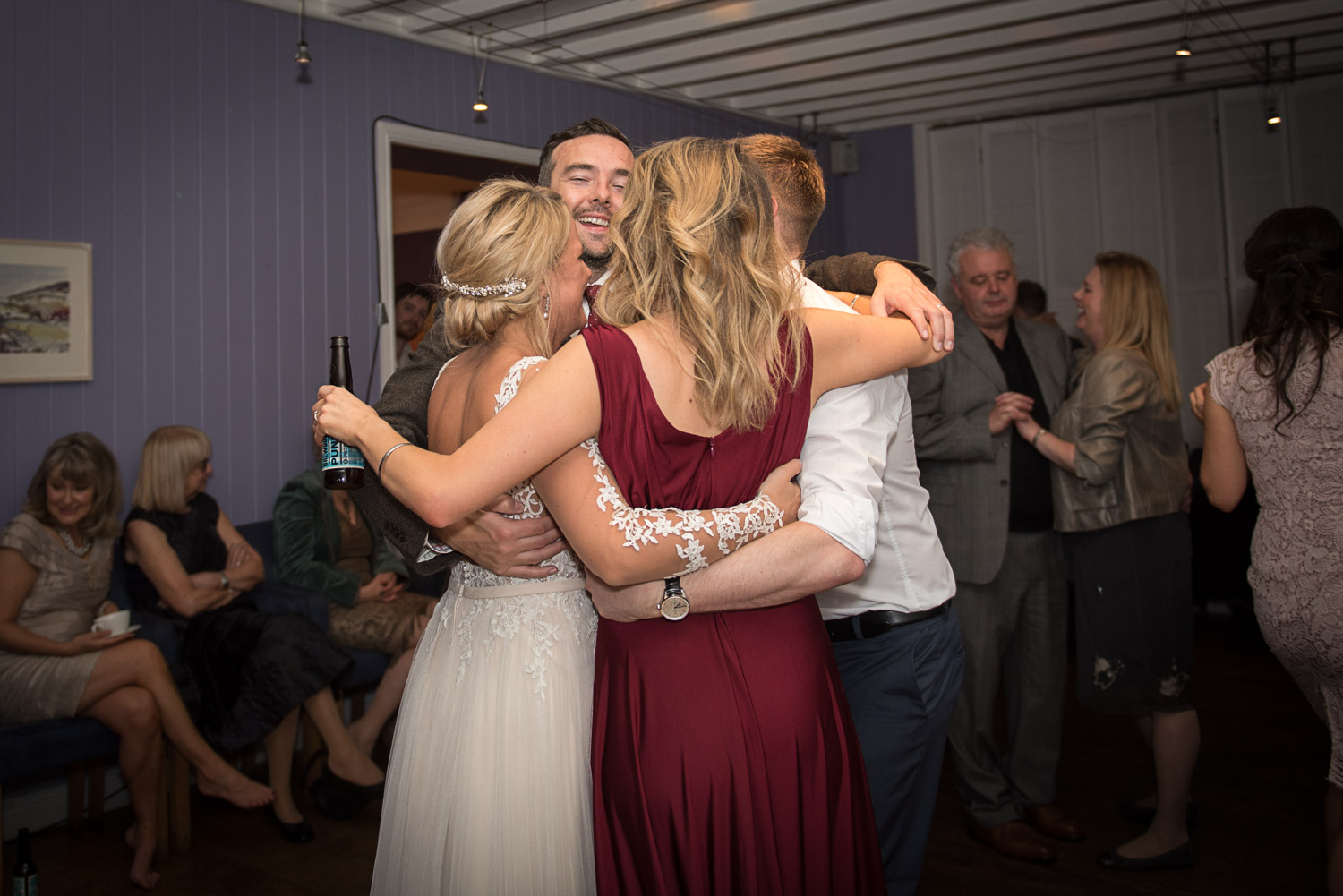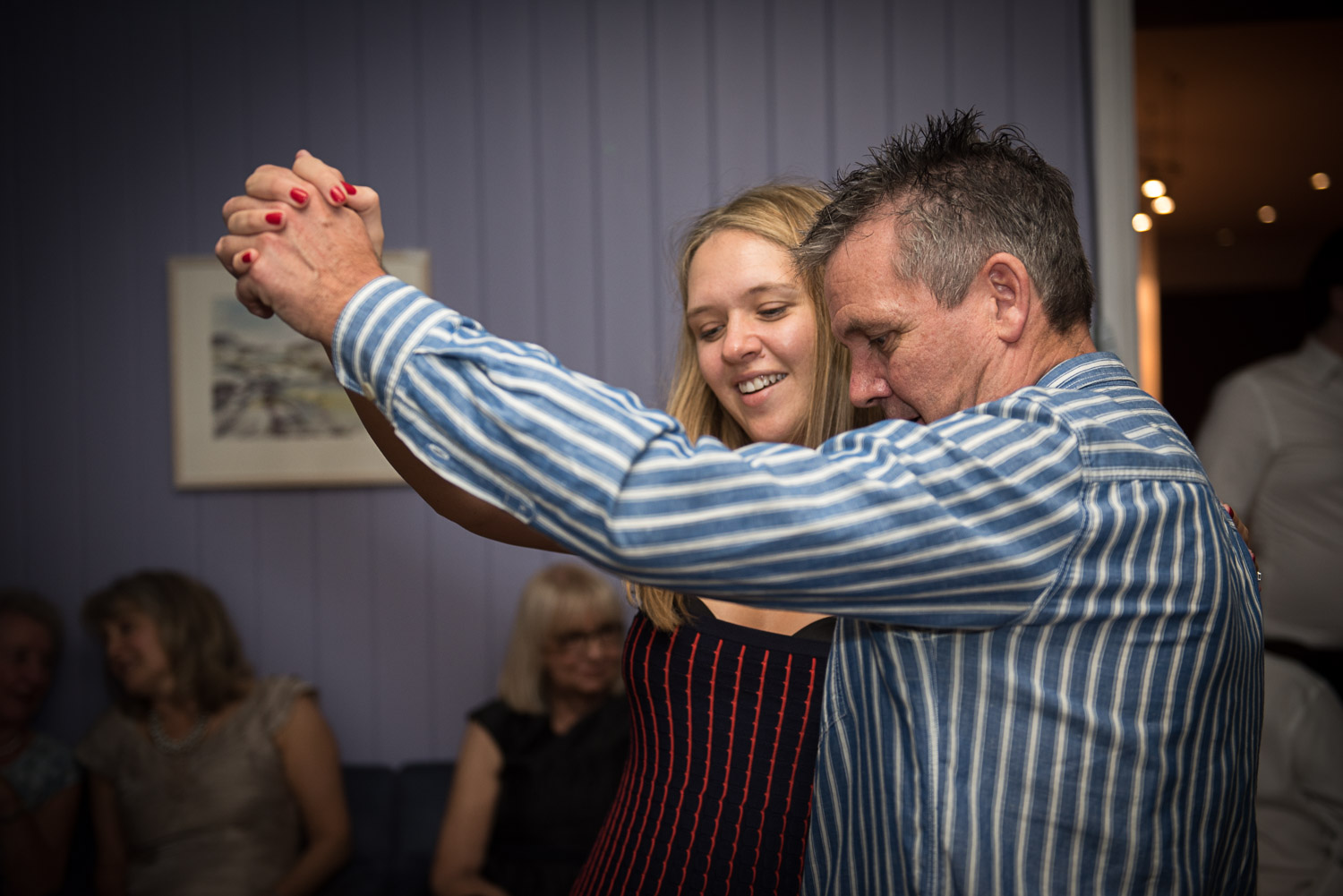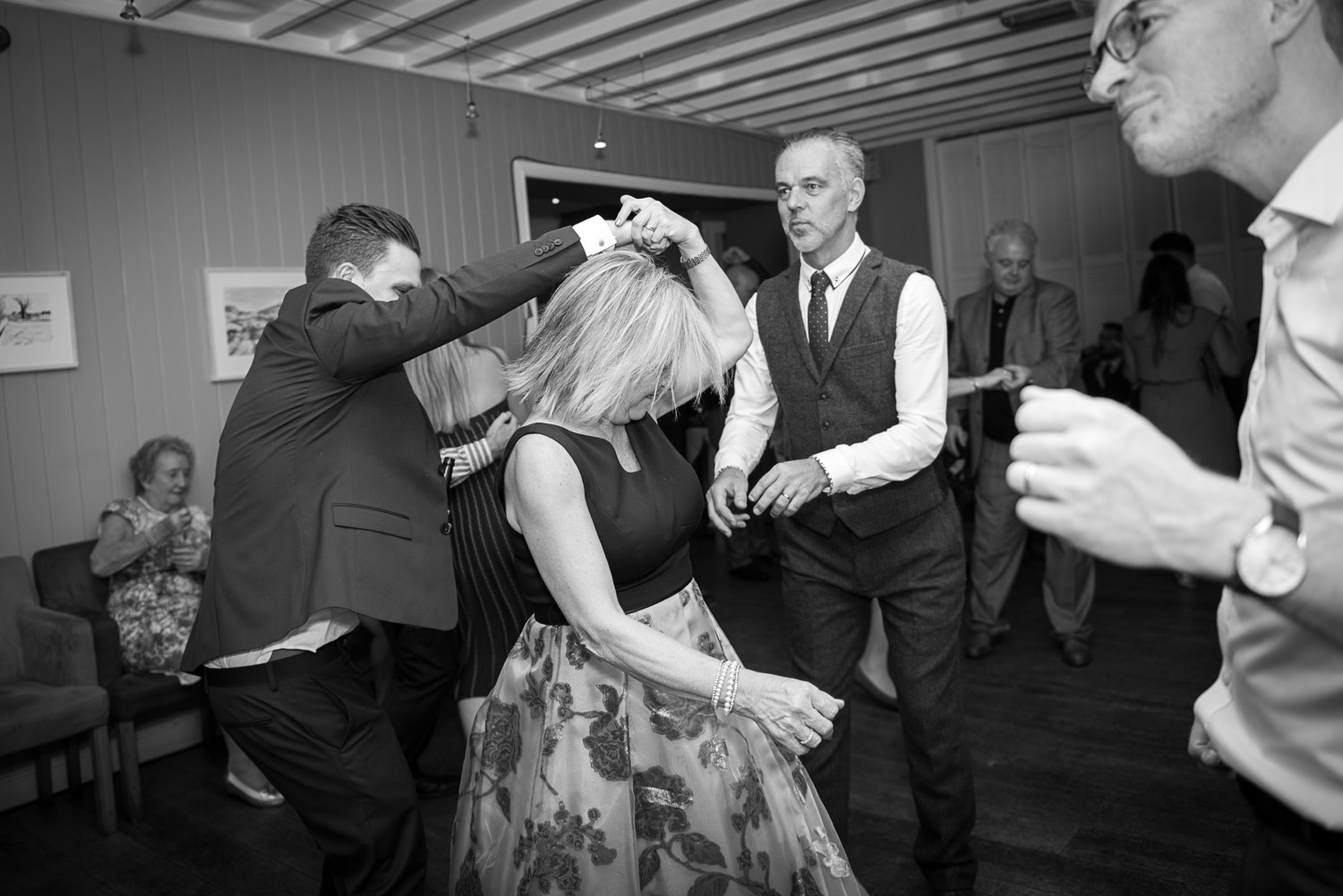 Lucy and Mark, it was a real pleasure!
If you are looking for a Yorkshire Dales wedding photographer or having you wedding at the Devonshire Fell in Burnsall, I would to hear from you